MUSIC
Greg Johnson's Small Towns & Ball Gowns Tour
Added by JTL PR & Events
391 views
When:
28 May 2011
Venue:
Harrington Hall Theatre - SOLD OUT
Location:
Pukekohe, Auckland Region, New Zealand
Website:
www.gregjohnsonmusic.com


Info:

Greg Johnson's search is over as he names the local support acts for his nine date tour
Following on from award winning Greg Johnson's Small Towns & Ball Gowns Tour announcement and local artist support competition five weeks ago, the wait is over and the local support artists for all nine shows have been confirmed.

With 124 entrants across the nine regions, many of a very high standard, Johnson was more than impressed with the untapped talent from around the country. Not surprising, Wellington had the most entries with 27 in total followed by Matakana with 18, Pukekohe with 17, Queenstown with 15, Nelson & Tauranga with 14, Riverton with 7 and Whangarei & Havelock North with 6.

Says Greg, "I was blown away by the sheer number of talented artists working away in small town New Zealand. The choices were really difficult but I tried to fit acts that I knew could cope in front of a large and possibly noisy audience, a tough gig for anyone. It'll be fun seeing the acts putting up live!"

Musicians in each of the nine regions were invited to submit a track via Johnson's website with entries closing at the end of April; the winning entry given an opening support slot at the show, the opportunity to sell merchandise, show tickets and a performance fee.

The local artist supports are confirmed as Whangarei – Andy Richards, Pukekohe – Tim Walker, Nelson – Weave, Riverton – Emma Rankin, Queenstown – Mel Parsons, Matakana – Charlotte Silverstone, Tauranga – Chellya, Havelock North – Siamese Charades & Wellington – Phoebe Hurst.

Greg Johnson is a perennial among New Zealand recording artists and songwriters. Since his first breakthrough single Isabelle hit the charts and hearts of kiwis in the early 90's he has produced nine studio albums, building a strong and loyal fan-base. His live shows are legendary for their musicianship, intimacy and humour and his biggest tunes include Don't Wait Another Day, Liberty, Isabelle, Save Yourself, Now The Sun Is Out and Looking Out On Monday. Greg is a past winner of the coveted APRA Silver Scroll (and 5 time finalist) as well as Tui winner for Best Compilation and Male Vocalist.

Tour dates in full are:

Date
Venue
Town

Thursday May 26
Salut
Whangarei

Saturday May 28
Harrington Hall Theatre - SOLD OUT
Pukekohe

Thursday June 2
Nelson School of Music
Nelson

Friday June 3
Riverton Arts Centre
Riverton

Saturday June 4
Prime Waterfront Restaurant & Bar
Queenstown

Sunday June 5
Ascension Wine Estate
Matakana

Friday June 10
Mills Reef Winery
Tauranga

Saturday June 11
Black Barn Vineyards, Underground Cellar
Havelock North

Sunday June 12
Downstage
Wellington

All tickets are general admission and tickets are available for all shows with the exception of Pukekohe – sold out. Ticketing details vary by venue and all information including the local artist support initiative is available from Greg's website www.gregjohnsonmusic.com.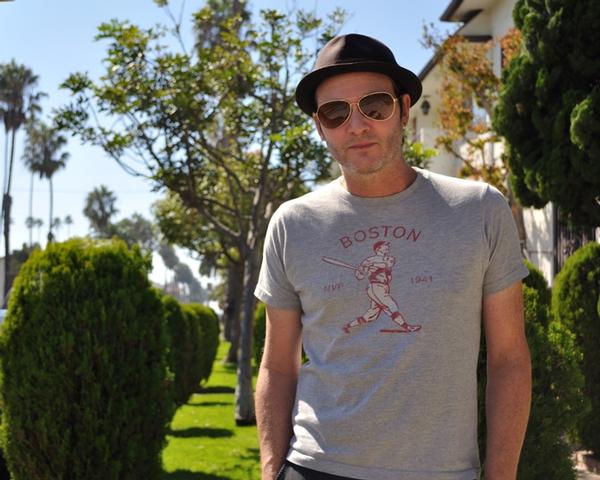 Greg Johnson's search is over as he names the local support acts for his nine date tour CREDIT: Kelli Barksdale