NETBALL
30 March 2009, 2:18PM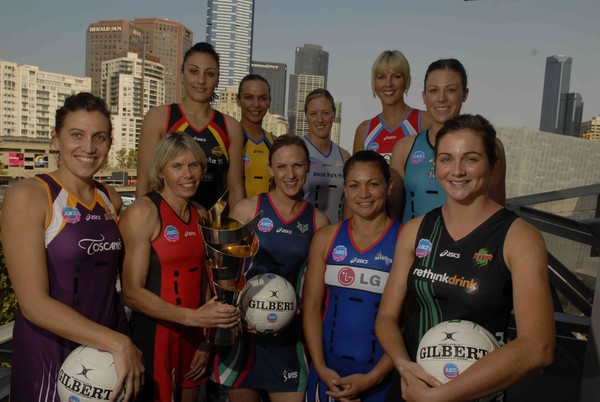 | | |
| --- | --- |
| CREDIT: Kerry Manders (Added by infonews.co.nz) - 874 views, 0 comments | ID: 4235 |
ANZ Championship fires up for 2009
The hottest game in town is back for 2009 as Australia and New Zealand's elite netballers gathered in Melbourne today to launch the ANZ Championship season.
2008 saw the launch of the inaugural season with five teams from both Australia and New Zealand competing to take out the Championship trophy. This year the competition is set to be even fiercer, further cementing Australia and New Zealand's dominance of the sport.
The launch was hosted by Australian netball icon Liz Ellis, New Zealand netball champion and SKY Sport commentator Anna Stanley and former AFL star Luke Darcy.
Following on from the successful first year of the competition, all ANZ Championship matches will be broadcast live on SKY Sport in New Zealand, commencing on Saturday, April 4. In a new development in Australia, Ellis and Darcy will head the coverage on Network Ten's new 24-hour sports channel, ONE, with a feature match to be broadcast on Channel 10, every Sunday from 2.30pm – 4.30pm.
ANZ Championship Chair Noeleen Dix said 2009 was shaping up to be a blockbuster season.
"The 2008 season surpassed all expectations with over 200,000 spectators attending matches, thrilling rivalries between Australia and New Zealand and a final result no-one could have predicted with the underdogs NSW Swifts taking out the championship," Dix said.
"And now with the new broadcast partnership with Network Ten and the continued coverage on SKY Sport, even more sports lovers will be able to experience the ANZ Championship action."
NSW Swifts premiership captain Catherine Cox said the team was looking forward to defending its title with the team's first match against the Canterbury Tactix in Sydney on Monday, April 6.
"Last season was a dream result for us and a testament to the strength of the competition. It's some of the best netball I have played in my career," Cox said.
"With the strength of both the Australian and New Zealand teams, along with some really exciting players from Jamaica and England, I think netball is in an extremely strong position."
David Lindberg, Managing Director, Strategy, Marketing and Customer Segmentation (ANZ) said ANZ's naming-rights sponsorship was the largest female professional sport sponsorship of its kind across Australasia and represented an investment of more than $5 million from both the Australian and New Zealand Divisions over three years.
"Our sponsorship is an opportunity for us to be involved in an up-and-coming world class competition that promotes the very best of what netball has to offer across both Australia and New Zealand," Mr Lindberg said.
The first centre pass starts on Saturday April 4 at 2.00pm with Ascot Park Hotel Southern Steel taking on Central Pulse (Stadium Southland, Invercargill).
The ANZ Championship – the hottest game in town. For further information visit www.anz-championship.com