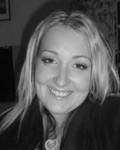 Terrace Downs Art Director
Business // Art // Canterbury
Member since: 1 December 2010
Profile views: 1410
Arts Director at Terrace Downs since 2010
Professional Artist since 2003
http://www.terrracedownsart.vc.net.nz/
Facebook for Terrace Downs: facebook.com/TerraceDownsArt
http://terracedownsart.blogspot.com/
personal site : www.inspirationalart.co.nz
Photos (12)
Events (9)
Thursday, 4 April 2013
Thursday, 6 September 2012
Thursday, 5 July 2012
Thursday, 2 February 2012
Thursday, 3 November 2011
Thursday, 6 October 2011
Wednesday, 7 September 2011
Thursday, 10 March 2011
Thursday, 3 February 2011
News (8)
Saturday, 16 March 2013
12:17PM
Terrace Downs has a piece of you and me for sale
141 views
Wednesday, 27 June 2012
8:33AM
Made In New Zealand
MADE IN NEW ZEALAND and SCULPTURED BY NATURE Terrace Downs resort have the pleasure of hosting a dynamic husband and wife artistic team, Marion Towns and James Boardman in July.
107 views
Wednesday, 18 January 2012
11:00PM
"Fashionably Passionate"
 Deeanne Hobbs is a popular Nelson based artist who has created a unique style for her paintings through her love of fashion,colour, and texture.
106 views
Thursday, 20 October 2011
10:46AM
The Scent of Success
Rochelle Andrews has been a professional artist for more than 15 years after graduating from an Illustration Degree.
64 views
Monday, 29 August 2011
8:05AM
Harmonious Compositions
This September, Terrace Downs celebrates the works from three amazing artists, Blenheim Artist -Jo Kerry, Local Star - Kris Trousselot and Local Artist - Arna Marshall.
96 views
Tuesday, 22 March 2011
11:33AM
Rural Symphony of artwork highlights life in the country & unites the rural North & South at local Resort.
97 views
Tuesday, 8 March 2011
9:37AM
Soulful sound, iconic images and mixed media unite to celebrate Cantabrian strength
This month's exhibition at Terrace Downs is sure to once again, attract national attention and compliment the strong art influence that is so unique and special to Canterbury.
69 views
Wednesday, 1 December 2010
8:29PM
ESPLIN BROTHERS COLLECTION TO LAUNCH NEW INITIATIVE AT HIGH END RESORT DESTINATION
Terrace Downs High Country Resort is to hold its Premier launch of "The Gallery" by way of an exhibition of the works of the renown artists, Clark and Ron Esplin.
179 views