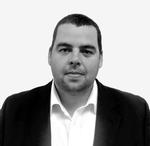 Auckland Apartment Agent
Business // Real Estate // Auckland City
Member since: 14 February 2013
Profile views: 1111
Jay is an Apartment Specialist with Bayleys Real Estate in the Viaduct. Advocating for city living, Jay considers himself a dedicated Aucklander involved in local clubs and groups benefiting the wellness of his community.
Jay specialises in the sales of city-based residences and investments from selling high yield investment apartments to some of Auckland's more beautiful, character filled lofts, penthouses and everything in-between.
Committed to delivering exceptional service regardless of the dollar value of the transaction, Jay's forward thinking and optimistic approach underpins his real estate dealings.
"Jay consistently exceeds client expectations around service and results, developing a business where referrals are the cornerstone of his business."
Armed with a Bachelor of Business degree in marketing and advertising, Jay also has a background in business management, website design and direct sales.
Proficient in the ways of new media and in using technology to its best advantage in the competitive real estate industry where increasingly online touch points are the gateway to property searches Jay designed and developed www.apartmentagent as a one stop apartment website offering news, reports, free appraisals and more.
Call Jay Dellar today the Auckland Apartment Specialist.
"Dedicated to creating success stories in the Auckland Apartment market"
M: 027 564-3773
O: 09 3756867
E: jay.dellar@bayleys.co.nz
W: www.apartmentagent.co.nz
Photos (3)
News (9)
Wednesday, 11 June 2014
10:08AM
Auckland Apartment Appraisal
Apartment Appraisal Complimentary – No Obligation Stay informed with what your investment is doing.
287 views
Thursday, 6 June 2013
12:16PM
Just listed on Ponsonby Road
2 Bedrooms, 1 Bathroom, 167m2 apartment with 3 secure carparks.
199 views
12:13PM
Sold 6i/15 City Road - Q City
11% + Net Yield - 40sqm Under $80k 6i/15 City Road, Auckland Central Price Reduced! Currently rented at $330pw this inner CBD apartment is a solid earner.
251 views
Monday, 6 May 2013
1:20PM
Grey Lynn Penthouse For Sale
271 views
1:18PM
For Sale - CBD Carpark
Located in the Anzac Street Apartments right in the middle of the CBD is your very own safe and secure inner city carpark.
219 views
Saturday, 2 March 2013
12:33PM
Apartment SOLD by Jay Dellar
204/36 Eden Cres, Auckland Central   A ground floor apartment in the Crescent building on Eden Crescent sold this morning by Pre-Auction Multiple offer.
261 views
Wednesday, 20 February 2013
7:33AM
Auckland Real Estate Agent Jay Dellar
Jay Dellar is your Apartment Sales Agent Auckland
250 views
Monday, 18 February 2013
11:16AM
Auckland Apartment Specialist Jay Dellar
Looking to sell your Auckland Apartment?
314 views
Thursday, 14 February 2013
9:13AM
How to upset an Auctioneer
How to upset an auctioneer Interesting watching the final house auction on The Block Melbourne.
384 views