CRICKET
Auckland Aces v Canterbury Wizards Ford Trophy Cricket
Added by Auckland Cricket
511 views
When:
6 March 2013
Venue:
Eden Park Stadium, Mt Eden, Auckland
Location:
Auckland Region, New Zealand
Contact:
Ross Blankenaar
Phone:
09 815 4816
Email:
rblankenaar@aucklandcricket.co.nz
Website:
http://www.aucklandcricket.co.nz


Info:

The Auckland Aces are back at Eden Park for their Ford Trophy One-Day Cricket game against the Canterbury Wizards.

Come and see the both teams battle it out in this fiercely contested match. With names like Chris Martin, Kyle Mills and Peter Fulton seeking both domestic and international dominance this season, this is a great opportunity to see the teams in action.

Many thanks to our sponsors and funding partners:
HRV, Ford, Admission Digital, Action Indoor Sports, Benefitz, The Lion Foundation, NZ Community Trust, Cancer Society, ASB Community Trust, Four Winds Foundation, Infinity Foundation, Nautilus Foundation, Trillian Trust, Mondiale, Cricket Express, White Cross Accident & Medical, Canterbury of NZ, Cruise Company, Staples Rodway, Health & Sports Fitness Club, Russell McVeagh and The Mortgage Supply Company.

Follow the progress of the Auckland Aces at http://www.aucklandcricket.co.nz.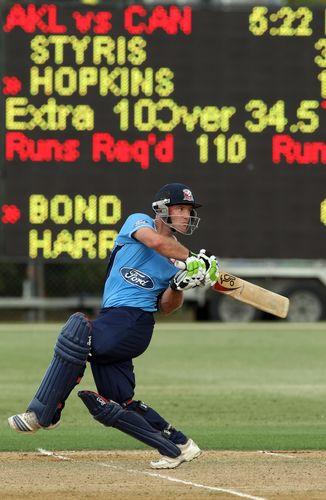 Auckland Aces v Central Stags One-Day Cricket CREDIT: PhotoSport