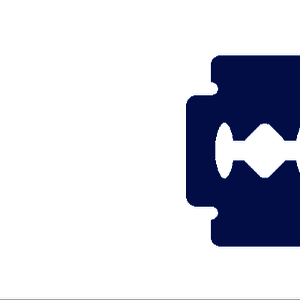 Kiwishaver Limited
Business // Fashion // Auckland
Member since: 29 March 2009
Profile views: 3816
Kiwishaver Limited wants to offer you great grooming products with a low price guarantee. Wet shaving is an pleasure, it is the fastest growing trend in the male grooming market right now. A superior wet shave is best achieved using quality shaving products with the correct shaving technique.
Photos (3)
News (10)
Tuesday, 5 April 2016
10:00PM
Fonex Hair Gels Now Available in NZ
Kiwishaver is pleased to announce the arrival of Fonex Gummy Hair Gels to New Zealand. Fonex Gummy Professional Hair Gels are for creating extreme hairstyles and structured shapes.
216 views
Tuesday, 15 March 2016
11:05PM
Kiwishaver Business Evolving
Back in 2007 I designed my own safety razor because I could not find a razor that was easy to use and didn't aggravate my sensitive skin.
327 views
Tuesday, 15 July 2014
1:44PM
Edwin Jagger Range Now In Stock
Edwin Jagger sets the standard for impeccable male grooming.
327 views
Friday, 3 August 2012
11:25AM
Fathers Day is Coming Up So What Do You Buy The Head of The Family?
Just what do you buy the man who has everything? Many people are considering this question for Fathers Day, what possibilities are there for unique gifts for men? Each of us would like to select a gift that makes a personal statement, or that will stand out as something special and leave a lasting impression.
129 views
Monday, 19 March 2012
10:23PM
UK's Manliest Shaving Cream Now Available in NZ
Millions of men all over the world share a common problem – they suffer from tough stubble that defies the attentions of every shaving cream or foam known to man, and blunts the edge of even the keenest razor.
457 views
Monday, 6 December 2010
2:09PM
Unique Gifts for Kiwi Men This Christmas
Looking for that special gift for the hard to find for man? View the full range at http://www.goodfella.com
577 views
Tuesday, 28 September 2010
11:02AM
Kiwishaver Double Finalist in the David Awards
Kiwishaver Limited has been selected as a double finalist in the David Awards.
221 views
Wednesday, 11 August 2010
3:34PM
Natural Shaving Products Made In New Zealand
Men's skin care in now a multi billion dollar business around the globe and the range of products is becoming overwhelming.
396 views
Monday, 8 March 2010
11:06AM
Tamaki defends high life
Destiny Church leader Brian Tamaki says his $1 million-plus home and $75,000 car are "not much" of a reward for clean and righteous shaving and taking his message to the masses.
262 views
Thursday, 4 March 2010
7:21PM
How Many Razor Blades Do You Need For A Great Shave?
The supermarket shelves are full of men's shavers that seem to be competing for how many blades you need on a razor head.
1139 views