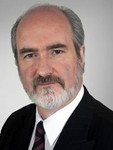 Hon Mark Burton
Individual // Politics // Taupo
Member since: 22 August 2007
Profile views: 2715
Member for Taupo, Labour Party New Zealand 1990 Commemoration Medal for services to education Deputy Leader of the House Minister of Justice Minister of Local Government Minister in Charge of Treaty of Waitangi Negotiations Minister Responsible for the Law Commission www.labour.org.nz
Photos (0)
News (11)
Tuesday, 30 October 2007
3:09PM
Royal Commission of Inquiry into Auckland Governance - Terms of Reference and Membership Announced
Local Government Minister Mark Burton today announced the three Commissioners appointed to the Royal Commission of Inquiry into Auckland Governance, and released the Terms of Reference.
271 views
Friday, 12 October 2007
5:20PM
Minister applauds work of Victim Support
Justice Minister Mark Burton today opened the 2007 Victim Support Annual Conference taking place this weekend in Wellington and acknowledged the valuable work of Victim Support in often very difficult situations.
242 views
4:05PM
Speech at opening of Annual Victim Support Conference
While our concern remains that victims should be well supported and helped to restore their lives following trauma as your vision states, we must also remember that when we work to rehabilitate offenders we are working to take away the circumstances that create victims in the first place - that is and must be the primary reason and the foundation for any criminal justice initiative.
213 views
Thursday, 11 October 2007
7:39AM
Rates Rebate Scheme proving popular
Local Government Minister Mark Burton told Parliament today during question time the latest uptake figures of the rates rebate scheme show a promising increase on the figures for this time last year.
160 views
Monday, 1 October 2007
9:37PM
New sentences come into force
Justice Minister Mark Burton welcomed the addition of three new non-custodial sentences to the courts' sentencing options that come into force today.
297 views
Monday, 24 September 2007
10:44PM
Ngati Toa Rangatira begins negotiations
The Crown and Ngati Toa Rangatira have formally agreed to enter into negotiations settling the tribe's historical Treaty of Waitangi claims, Treaty Negotiations Minister Hon Mark Burton said today.
343 views
Saturday, 8 September 2007
1:31AM
Agreement in Principle reached over Te Rarawa claims
Te Rûnanga o Te Rarawa today signed an agreement in principle with the Crown to settle all Te Rarawa's historical Treaty of Waitangi claims.
328 views
Friday, 7 September 2007
7:48PM
Kua tutuki he Whakaaetanga Matapono mo nga kereme a Te Rarawa
No te ra nei hainatia ai e Te Runanga o Te Rarawa raua ko te Karauna tetahi Whakaaetanga Matapono hei whakaea i nga kereme hitori katoa a Te Rarawa.
346 views
Thursday, 6 September 2007
9:19PM
Independent Police Conduct Amendment Bill passed
New legislation which implements recommendations of the Commission of Inquiry into Police Conduct has passed its third reading, Justice Minister Mark Burton said today.
225 views
Friday, 24 August 2007
10:21PM
Affiliate Te Arawa Iwi and Hapu Settlement Legislation
The Ministers of Treaty Negotiations, Finance and Mâori Affairs have proposed to meet with Central North island iwi who are not part of the Affiliate Te Arawa Iwi and Hapu settlement agreement, to discuss their concerns about the accumulated rentals for deferred purchase land arising from aspects of that settlement package.
336 views
Wednesday, 22 August 2007
10:42AM
Mr Finlayson confused
"Mr Finlayson is either confused or misrepresenting the facts about this Government's record on Treaty Settlements." Treaty Negotiations Minister Mark Burton said today.
262 views