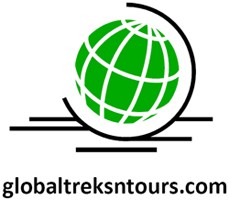 Global Treks n Tours
Business // Travel // Christchurch
Member since:
Profile views: 3418
Global Treks n Tours is a Christchurch based Travel Company that specializes in overseas guided tramping tours. To see a selection of standard tours please visit our website www.globaltreksntours.com
As well as our popular standard tours we can put together any tour, anywhere, any time. Just contact us at enquiries@globaltreksntours.com and tell us when and where you would like to go and we will be happy to quote this package for you.
A 10% DISCOUNT is on offer for Nepal & Tibet tours for the remainder of 2009. Please visit the website for tour descriptions, dates and prices.
We currently run tours in Tibet, Nepal, Bhutan, India, Ethiopia and very soon to Ecuador and Peru.
There is no better time to travel as most airline companies are offering heavily discounted fares and fewer tourists are walking the trails due to the 'recession'.
Photos (20)
News (3)
Saturday, 26 September 2009
9:22AM
The climb to Thangboche and 5600m
Its our sixth day under the watchful eye of Mt Everest and no one looks as hypoactive as they did two days ago as it dawns on us the walk up to Thangboche at 3864m won't be easy.  Les Russell of Global Treks n Tours talks about the journey to Thangboche after five days in Nepal.
620 views
Saturday, 19 September 2009
10:33AM
5 days into a once in a life time experience
For many travelling to Nepal and visiting the Base camps on Mt Everest is a trip of a life time and an experience like none other.
2970 views
Sunday, 2 August 2009
12:46PM
Great value for travelers as tourist numbers drop
With tourist numbers right down, everyone from airlines to porters are discounting prices and it's a great time to travel.
477 views