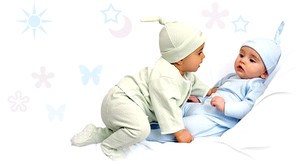 C Section NZ
Business // Births // New Zealand
Member since: 2 July 2010
Profile views: 2565
C Section NZ brings all the comfort care products to your door. We are especially happy to bring you C-Panty from US, a silicone insert panty to help with after c-section care.

The Cesarean Belt from Europe, has 4 different inserts for warming, cooling and protection of your C-section. A bargain as under $50!

We also offer Hospital Pants which are discreet and excellent for use in hospital, immediately after the birth. Hospital pants are provided as standard in many countries of the world to birthing mothers - they aree now available in New Zealand.

Contact: www.csection.co.nz or sales@csection.co.nz for more details.
Photos (0)
News (3)
Thursday, 17 March 2011
9:02PM
Recovery After Cesarean (C-Section)
Comfort after C-Section (cesarean section).
606 views
Thursday, 15 July 2010
10:23AM
Cesarean Belt Available in NZ
The Thereline Cesarean Belt is being imported - so NZ new mums can now make use of the healing and cooling confort provided by the 4 different inserts that come with the belt.
368 views
Friday, 2 July 2010
3:46PM
C Section Website
Provides NZ women with C-Section Products for care following their C-Section.
339 views