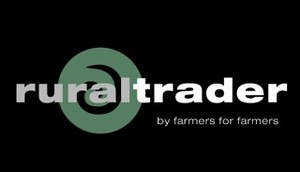 Rural Trader
Business // Agriculture // New Zealand
Member since: 6 July 2010
Profile views: 3156
Rural Trader was established in 2009 when we saw an urgent need for a comprehensive rural portal to cater for the increasingly web savvy rural audience.

The website was developed with a strong community focus in mind. This means that while Rural Trader primarily caters for farmers, we do have a range of special interest topics to cater for the wider rural audience. From dairy to organics and equestrian to animal health, we cover it all!
The latest addition to the website is a full comprehensive rural property showcase complete with property-related blogs and articles.

Our forum and blog areas enable the rural audience to communicate with one another, share ideas and ask for advice. We have various industry experts working alongside us who are more than happy to provide good advice.

While the website is still young, it's well on the way to being the most used rural website in New Zealand. We're glad you've chosen to support Rural Trader and welcome you aboard the ride.
Photos (0)