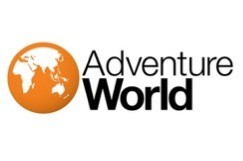 Adventure World
Business // Travel // New Zealand
Member since: 4 August 2010
Profile views: 3402
For over 25 years, Adventure World has been crafting unique and inspiring holidays for New Zealanders to some of the most beautiful and exotic places in the world.

With first hand destination knowledge and impeccable attention to detail, Adventure World is constantly sourcing new and unique "hand-picked" travel options to take travellers on the paths less travelled for a truly personal and rewarding holiday experience.

Contact Adventure World on 0800 899 111 or visit www.adventureworld.co.nz
Photos (9)
News (7)
Friday, 29 October 2010
4:25PM
Follow in the Footsteps of Celebrity Couple Katy Perry and Russell Brand on Safari in North India
When I–Kissed-a-Girl pop princess Katy Perry married former bad boy British comedian, Russell Brand in a luxurious six day wedding celebration recently in North India, the eyes of the world were focussed as much on the magnificent location as on the happy couple.
480 views
Thursday, 28 October 2010
4:58PM
Visit Giant Pandas in Chengdu with Adventure World
China is experiencing a baby boom of the panda variety, and they and conservationists around the world, couldn't be happier.
677 views
Monday, 18 October 2010
9:45AM
Experience an Eat, Pray, Love Holiday
Author Elizabeth Gilbert's memoir, Eat, Pray Love, describes her year long journey across Italy, India and Indonesia to find herself and, hopefully, love again after a painful divorce.
1030 views
Friday, 8 October 2010
9:41AM
Adventure World Releases New Tailor-Made Journeys to Greece and Beyond
Explore the whitewashed islands of the Aegean, the ancient sites of classical Greece, the diverse architecture and landscape of Turkey and the treasures of Croatia's walled cities, national parks and islands, with Adventure World's new tailor-made journeys to Greece, Turkey and Croatia.
560 views
Wednesday, 18 August 2010
4:37PM
GET UP CLOSE AND PERSONAL WITH GORILLAS AND TAKE PART IN THE WORLD'S LARGEST CAMEL FAIR WITH ADVENTURE WORLD'S WONDERFULLY WILD TRAVEL DEALS
From getting up close and personal with gorillas in the wild to taking part in the world's largest Camel Fair.
814 views
Thursday, 12 August 2010
3:20PM
Adventure World Releases More Last Minute South Pacific Deals Than Kiwis Can Wave Their Goggle At
Escape the winter chills and experience the lazy white sandy beaches of the South Pacific, where coconuts fall and time is lost, with Adventure World's special South Pacific stay/ pay accommodation and airfare deals, which start from just $230 per person.
497 views
Wednesday, 4 August 2010
3:56PM
Get Ready To Party In Rio With Adventure World
Dig out the glitter and prepare to don your dancing shoes.
425 views