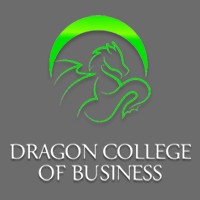 Dragon College of Business
Business // Business // New Zealand
Member since: 23 December 2010
Profile views: 2591
Dragon College of Business is Australia's premier provider of management diplomas, business diplomas, and business administration diplomas. Dragon College of Business is proud to help Australian business owners, entrepreneurs, managers and career focused graduates gain a new understanding of the essentials of business management and develop a skill set that will be effective throughout their business careers.
info@dragoncollege.com.au
Free phone: 1300 932 203
Photos (0)
News (1)
Thursday, 23 December 2010
2:01PM
Leading Business Educator Launches College
Leading business educator Dr David Poole has today announced the launch of a brand new business education college based around distance learning.
363 views