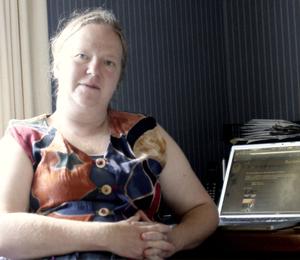 Asni: Multimedia
Business // Internet // Wairarapa
Member since: 16 March 2011
Profile views: 2031
Featherston resident Astrid Nielsch has designed and built websites since 2002, and been involved in online communities since before there was Facebook. In 2002 she set up her own website www.asni.net, which now contributes a substantial portion of her income through online sales.
Realizing that the internet had moved on from the days when one could create a successful site in a text editor, Astrid completed the Diploma of Multimedia at Natcoll Wellington in 2008. The following year, she was awarded an Enterprise Allowance Grant to set up her own business, Asni: Multimedia Art & Design – specializing in web design and consulting for small businesses, artists, independent professionals and non-profit organizations.
When she is not designing and programming websites, Asni paints, and occasionally writes music. Her "Fantastic Journeys" exhibition at Thistle Hall in Wellington last year attracted a good number of visitors, and some press attention. Currently, she is working on an illustration project involving a collection of 20th century fairy tales.
Astrid is passionate about sharing her experience in online promotion, and her extensive knowledge of web technologies. She is keen to demystify the technical lingo and empower others to make informed choices when setting up their own online presence.
Website: http://www.asni.net *** http://webdesign.asni.net *** http://conceptart.asni.net

Photos (1)