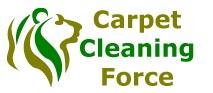 Carpet Cleaning Force
Business // Business // New Zealand
Member since: 26 July 2012
Profile views: 2238
The Carpet Cleaning Force is Auckland's most reliable carpet and upholstery cleaning company. The force is composed of the top cleaning specialists who use the highest quality cleaning equipment ensuring your home or business stays looking clean and bright. Getting spill and stains on your carpet and upholstery is inevitable which can make the room look worn and dirty.
Even though vacuuming can be a great way to collect the dirt and dust that make your carpets look dingy, it is important to periodically give your carpets, rugs and upholstery a thorough deep cleaning to help maintain their look and lifespan.
Call 0800 777 360 to make a booking now.
Looking for Carpet Cleaning Force near you? See below:
Photos (0)
News (1)
Thursday, 26 July 2012
4:51PM
Looking for a Carpet Cleaner near you? Call Carpet Cleaning Force
No matter how clean a room is, if the carpet looks dingy it just won't radiate that freshness of a well maintained room. A carpet doesn't necessarily have to be caked with stains and dark dirt patches to be dirty. Basic every day wear can cause a surprisingly large amount of dirt and dust gets lodged into the fine fibres giving it a greyish hue and affecting the health of your household. Read more inside...
346 views