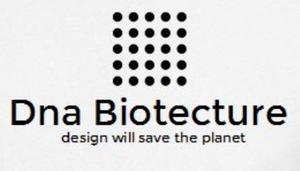 DNA Design Biotecture
Business // Technology // Auckland
Member since: 16 December 2013
Profile views: 1783
DNA Design Biotecture. Permaculture Design Consultation Services.
Bioarchitecture is the holistic process and product of planning, designing and constructing space that integrates natural form, biologic function and environmental, social and aesthetic considerations. It requires knowledge of living systems, natural harmonics and fractal geometric relationships expressing as form, pattern, rhythm, ratio and proportion. Bioarchitecture where possable involves the use of organic materials, green technology and appropriately skilled labour.
Biotecture integrates all aspects of the design-build process, including project planning, cost analysis, construction administration and final certification. A broader definition comprises of all design-stage activity from the macro to the micro level
DNA Design offers consultancy and design services for a wide range of needs both small and large scale. Our mission is to take care of the needs of both natural and human systems through holistic management, planning and services. We believe there are solutions. We help connect you back to nature's grid.
We specialises in the design and implementation of food systems that are more sustainable, while producing in abundance. This can apply to an urban backyard, a lifestyle farm, a new orchard or food forest, or a farm wanting to reduce their impact on the environment and their reliance on chemicals or irrigation.
The humble urban vegetable garden that used to be such a common feature of backyards right across New Zealand have all but disappeared and been replaced with green. Ot­herwise known as 'green desert'. But the resurgence is happening. People are moving back to the soil and reconnecting with the concept of growing your own vegetables.
We can help you design a garden that is planned for ease of access, make use of slope or microclimates, plan in greenhouses for longer growing season, help with variety selection and help you plan out timing for planting throughout the year.
Photos (3)