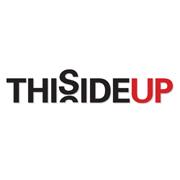 This Side Up
Business // Business // New Zealand
Member since: 4 November 2014
Profile views: 1120
This Side Up are a digital marketing agency based in Auckland, New Zealand.
We specialise in search marketing strategy and execution, increasing the visibility of websites to generate more traffic and brand awareness.
Services include content marketing, adwords and display (aka PPC, pay per click advertising), social media marketing, search engine optimisation (aka SEO), conversion rate optimisation and Google analytics data analysis.
We work with medium to large clients both locally and internationally who view digital as a critical component of their business growth and retention strategy, and who are committed to long-term sustainable results.
Photos (0)