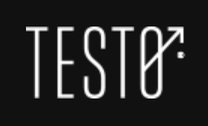 TESTO - Natural Libido Support Capsule
Business // Business // New Zealand
Member since: 20 September 2016
Profile views: 689
TESTO is New Zealand's100% natural, herbal erection medication, designed specifically to lift libido and improve the sexual health and performance of New Zealand men. The natural alternative to viagra, TESTO is made in New Zealand from only the highest quality local and imported ingredients by a GMP & TGA registered manufacturer, formulated to re-ignite your sexual vitality, strength and stamina.
As one of the strongest natural testosterone support supplements available in New Zealand, TESTO provides a powerful yet balanced formulation - including Maca Root Powder, Horny Goat Weed, and Tribulus Terrestis - that safely increases sexual performance, treats erectile dysfunction and boosts your libido.
Our customers continue to report that they've experienced positive support within just a few weeks of using our dynamic, 100% natural, herbal erection remedy that we recommend you incorporate into your daily health routine to experience the maximum benefits that our product provides.
TESTO's range of erectile dysfunction medication is available New Zealand-wide, with free nationwide shipping available on all orders. At a recommended daily dose of just 2 capsules, a single bottle will deliver effective, natural erectile dysfunction support for an entire month. As a special offer to our customers, we offer an unbeatable 'Buy 2, get 1 free' deal: Buy 2 bottles of TESTO's herbal erection pills and you'll get a third bottle for free. As well as free shipping.
Useful Pages
Contact:
Email: support@govitalize.co.nz
Phone: 0800 228 948
Photos (1)