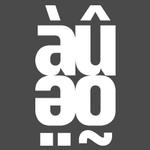 Eurolinguist Translation Solutions
Business // Business // New Zealand
Member since: 12 September 2017
Profile views: 825
A trusted boutique translation service providing quality translation solutions in three European languages.Translations for Immigration New Zealand, NZQA & NZTA into English by a native English speaker.
PROOFREADING & EDITING
Bullet-proof revision of English by a native English speaker, including academic writing, conference papers, CVs, cover letters, articles, creative writing and more. Revision of translations from and into three European languages.
BUSINESS TRANSLATION
Business-related documents for both official and internal use, and creative and effective solutions for all your communication and marketing materials.
PERFORMING ARTS TRANSLATION
A range of visual and performing arts materials for all your event promotion needs. Translation of concert reviews into English by an experienced translator and professionally trained musician.
CONSECUTIVE INTERPRETING
Face-to-face and remote interpreting services available to government departments in New Zealand and in a range of community business settings. Spanish and Portuguese only.
CERTIFIED TRANSLATION
A fast, reliable and approved translation service for all your certified translation needs in New Zealand. Translations for Immigration New Zealand, NZQA, NZTA and more.
WEBSITE TRANSLATION & LOCALISATION
Have your website content carefully translated and adapted for English-speaking audiences to secure endless business opportunities.
AUDIOVISUAL TRANSLATION
Quality subtitling by a qualified audiovisual translator and native English speaker. Transcription services in English as well as three European languages, including transcription + translation packages.
GENERAL TRANSLATION
Non-technical texts involving less specialised terminology, such as news articles, travel writing, blog posts and more.
Certified translation services available throughout New Zealand & Internationally via New Zealand Post (including overnight courier), and electronically via email.
- Auckland, Wellington, Christchurch, Hamilton, Tauranga, Napier, Dunedin, Palmerston North, Nelson, Rotorua, Queenstown & More.
Photos (0)