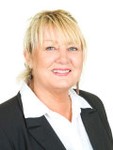 Chrissy Chisholm - Tourism Business Broker
Individual // Real Estate // New Zealand
Member since: 3 September 2009
Profile views: 60199
TourismProperties.com - Specialist Tourism Hospitality & Leisure Real Estate Business Brokers throughout New Zealand matching buyers and sellers - including motels for sale, hotels for sale, management rights for sale, boutique and luxury lodges for sale, tourism accommodations businesses and properties for sale, bed & breakfasts for sale, backpackers for sale, holdiay parks / camping grounds for sale, motor inns for sale, tourist hotels for sale, bars for sale, cafes for sale, country pubs for sale, vineyards & wineries for sale, eco tourism businesses and properties for sale, adventure tourism businesses for sale, tourism transport businesses for sale including limos, yatch charters, coach businesses tourist development sites for sale, franchise businesses for sites, unique & rare to find businesses & properties, buy sell biz experts, new zealand wide.
TourismProperties.com are Niche experts in the Tourism Hospitality & Leisure sector of the Real Estate Industry with specialist knowledge, huge data base and Business Brokers who understand their Regions and business brokering who work with experts in their respective fields.
If you are wanting to buy or sell a Tourism, Hospitality or Leisure Business or property and want to be informed of what is happening in the accommodation, hospitality and leisure sectors please sign up.
TourismProperties.com E-MONTHLY NEWSLETTER
I personally invite you to SIGN UP to receive your monthly e-newsletter offering expert advice, tips, market place updates & industry trends and urgent deadline sales of businesses & properties.
I invite you to visit www.tourismproperties.co.nz to view client testimonials.
As a business broker I pride myself on giving honest & objective advice.
You can contact me via email chrissy@tourismproperties.com or telephone 021 447 447.
Photos (530)
News (524)
Friday, 21 October 2016
3:53PM
Motel for sale in Thames Coromandel New Zealand. It's a great time to buy a motel as busy summer season about to start. New to the market!
Looking to buy a freehold going concern motel in New Zealand then you should give the sale of this motel serious consideration as freehold going concerns are hard to find and in big demand.
157 views
12:40PM
Winery & Cottages for sale in North Canterbury New Zealand. New listing!
This is a family owned boutique vineyard which produces quality wines and has 2 luxury cottages which look out over the vineyard and stunning landscape.
122 views
12:24PM
Luxury Lodge for sale in Central Plateau New Zealand - New to Market!
The sale of this luxury lodge with a proven success which was purpose built in a unique location in popular and fast-growing tourist area of Central Plateau in New Zealand is selling as a Freehold Going Concern.
127 views
Tuesday, 27 September 2016
11:09AM
Freehold Going Concern motel restaurant and bar for sale in Levin Wellington New Zealand
For a buyer and with the two titles, bank loans may well be geared up to buy commercial property along side residential.
98 views
11:04AM
Motel business for sale with long lease and very generous home located in Fox Glacier West Coast New Zealand
If you buy this motel business you will get the support and systems you need to succeed.
104 views
Wednesday, 21 September 2016
9:09AM
Holiday park business for sale in unique beachfront location in Taranaki New Zealand
The sale of this holiday park business offers a unique opportunity to purchase the leasehold interest (business) which offers a range of affordable accommodation including campsites, campervan or RV parks, cabins & self contained units.
94 views
Friday, 9 September 2016
1:35PM
Motel and conference business for sale in Palmerston North New Zealand. Very nice and modern motel operation in very strategic position.
Just imagine owning this business! You would be working and living in a very pleasant environment being kept busy in your very own motel and conference business in a brilliant location in Palmerston North New Zealand.
162 views
Thursday, 8 September 2016
2:28PM
Two accommodation properties for sale in Punakaiki West Coast New Zealand. Stunning location right at the beach!
There is significant scope to grow this business and a switched on purchaser will see the opportunity!.
130 views
Monday, 5 September 2016
1:46PM
Looking to purchase an accommodation business in Nelson New Zealand? Check out these fantastic management rights for sale right now!
This very attractive looking property is located in a waterfront position in Nelson New Zealand.
87 views
Friday, 26 August 2016
4:23PM
Business opportunity in Auckland City New Zealand. Owner operator business with six figure net profit!
This business is easily managed and has excellent growth potential!
188 views
Wednesday, 24 August 2016
2:57PM
Commercial real estate for sale in Southland New Zealand in motel backpackers, holiday park, cafe, bar & bottle store sector!
163 views
2:45PM
Motel business for sale in Invercargill New Zealand which is easy to manage and has a great lease!
Ideal opportunity for someone to enter the motel industry, work it as a couple or manage it by themselves.
142 views
1:38PM
Motel Apartments for sale in Dunedin New Zealand metres from the beach in the popular seaside suburb of St Clair
Very seldom do you see an opportunity in the tourism accommodation sector offering such a prime piece of real estate and business with sustainable profitable trading results for sale.
132 views
Tuesday, 16 August 2016
12:11PM
Accommodation business for sale in Canterbury. Check out this unique style of accommodation opportunity!
Award winning design.
113 views
Thursday, 11 August 2016
11:41AM
Gastro Pub & Restaurant for sale in Invercargill New Zealand. Unique opportunity to own and operate a highly profitable licensed hospitality business.
Huge potential to increase opening hours or just keep operating this winning formula! Very unique hospitality opportunity with freehold building situated on a very reasonable leased Council land.
143 views
Saturday, 6 August 2016
7:58PM
Hotel for sale in the heart of the Otago Central Rail Trail New Zealand.
Great opportunity to buy a Freehold Going Concern hotel where there is potential to expand the business further! Central Otago offers a brilliant lifestyle and this sale has a lot of real estate on offer.
145 views
7:46PM
Bed and Breakfast - premier guest lodge is for sale in Rotorua New Zealand
This stunning purpose-built B&B is not your usual "lifestyle" B&B this is a serious business with convincing financials.
132 views
Friday, 5 August 2016
11:38AM
Resort Luxury for sale in New Zealand
An opportunity like this is truly globally unique and expressions of interest are now being sought - we invite you to contact the owner's representative, in confidence, today.
131 views
Tuesday, 2 August 2016
11:43AM
Bed and Breakfast and Backpackers Freehold Going Concern for sale in Whanganui New Zealand. Excellent opportunity as this has combined incomes and potential to generate more income!
Priced at $695k +GST (if any) this is a fantastic opportunity to own a gorgeous home and business which generates income from B&B and backpacker accommodation.
148 views
Tuesday, 26 July 2016
1:30PM
A comfortable home in friendly village, with 8 lettable rooms, reliable income and growth potential in Waikato region of New Zealand
Don't forget the benefits of living off the business.
119 views
Tuesday, 19 July 2016
1:47PM
Nightclub & Function Venue for sale in Canterbury New Zealand. The hottest club in town with the best DJ acts!
This business opportunity would suite an entrepreneur wanting to own and operate their own hospitality business in Canterbury New Zealand.
141 views
Monday, 18 July 2016
12:27PM
Brilliant opportunity to buy a substantial accommodation and hospitality business in Turangi, Central Plateau, New Zealand
Long lease, multiple income streams, revenue in excess of $1m, significant profitability, over 25% return on investment, expansion potential, property in great condition, ideally located.
158 views
Monday, 4 July 2016
2:52PM
Lodge for sale in Nelson region of New Zealand offering lifestyle, location and income!
Great opportunity to enter the tourism accommodation sector and this lodge has the potential to expand by creating another guest room if the market demands.
134 views
1:52PM
Lodge for sale in Central Otago New Zealand with opportunity to take to the next level! Land for further development for more accommodation units on the large property.
The sale of this lodge with 8 luxurious apartments, restaurant, conference and function facilities with owner/manager's accommodation is situated on a large piece of land in Central Otago and there is plenty of land for future development for more accommodation units should the need arise as the tourism and hospitality industry is booming in Central Otago region of New Zealand.
131 views
12:57PM
Tavern and accommodation for sale in West Coast New Zealand. Well appointed studio motel style units, tavern including restaurant cafe and bar.
This is a very exciting business opportunity for experienced hospitality professionals looking to step up to the next level in the hospo game! This strategically located tavern and accommodation property is offered for sale as a Freehold Going Concern.
131 views
Tuesday, 28 June 2016
9:47AM
Motel for sale in Raglan, Waikato region of New Zealand. Excellent opportunity to invest profitably in New Zealand's tourism boom.
The business is sound with highly experienced, professional lessees in place, ensuring the security of your rental income.
164 views
Saturday, 18 June 2016
2:13PM
Holiday Park for sale in Picton New Zealand. There are five titles on offer!
This is a Freehold Going Concern Holiday Park for sale and offers a 3 bedroom, 2 bathroom, open plan kitchen and dining areas and the living area is seperate with a spa pool on a private deck.
181 views
Tuesday, 7 June 2016
2:47PM
Outstanding specialised adventure tourism business for sale in Queenstown New Zealand.
This adventure tourism business is located in the tourist hub of Queenstown New Zealand and is a highly profitable business which is performing very well.
166 views
2:10PM
Motel Freehold Investment for sale in Waikato region of New Zealand
Superb opportunity to purchase a proven and profitable motel property in a excellent location.
148 views
1:54PM
Prime hotel development site in the township of Te Anau South Island New Zealand is for sale now!
142 views