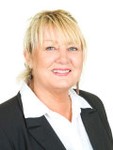 Chrissy Chisholm - Tourism Business Broker
Individual // Real Estate // New Zealand
Member since: 3 September 2009
Profile views: 41913
TourismProperties.com - Specialist Tourism Hospitality & Leisure Real Estate Business Brokers throughout New Zealand matching buyers and sellers - including motels for sale, hotels for sale, management rights for sale, boutique and luxury lodges for sale, tourism accommodations businesses and properties for sale, bed & breakfasts for sale, backpackers for sale, holdiay parks / camping grounds for sale, motor inns for sale, tourist hotels for sale, bars for sale, cafes for sale, country pubs for sale, vineyards & wineries for sale, eco tourism businesses and properties for sale, adventure tourism businesses for sale, tourism transport businesses for sale including limos, yatch charters, coach businesses tourist development sites for sale, franchise businesses for sites, unique & rare to find businesses & properties, buy sell biz experts, new zealand wide.
TourismProperties.com are Niche experts in the Tourism Hospitality & Leisure sector of the Real Estate Industry with specialist knowledge, huge data base and Business Brokers who understand their Regions and business brokering who work with experts in their respective fields.
If you are wanting to buy or sell a Tourism, Hospitality or Leisure Business or property and want to be informed of what is happening in the accommodation, hospitality and leisure sectors please sign up.
TourismProperties.com E-MONTHLY NEWSLETTER
I personally invite you to SIGN UP to receive your monthly e-newsletter offering expert advice, tips, market place updates & industry trends and urgent deadline sales of businesses & properties.
I invite you to visit www.tourismproperties.co.nz to view client testimonials.
As a business broker I pride myself on giving honest & objective advice.
You can contact me via email chrissy@tourismproperties.com or telephone 021 447 447.
Photos (250)
Events (0)
News (247)
Thursday, 16 May 2013
2:33PM
Motel business in Glacier Region which is one of New Zealand's top tourist destinations in the heart of Fox Glacier is for sale
This motel has strong street appeal with modern well appointed rooms.
143 views
Monday, 13 May 2013
12:00PM
Well performing motel with solid financial results and client base for sale in Invercargill New Zealand
This freehold going concern motel sale is located in a quiet location in Invercargill with spacious high quality units.
88 views
Friday, 10 May 2013
4:52PM
Holiday park that also offers motel and cabin accommodation
Holiday park and motels located on the main highway south of the Glaciers and the Haast Pass which attracts significant business from the passing tourist trade, many of which are campervans and visitors seeking motor camp tent facilities.
115 views
9:57AM
Holiday park for sale in Northland with a good mix of cabins, mobile home and tent sites
Everything is well maintained in this holiday park and less than ten years old.
127 views
Wednesday, 8 May 2013
4:26PM
Motor lodge conference facilities & pool for sale on Napier to Hastings Coastal Road in the heart of Hawkes Bay Wine Country renowned for it's wineries, restaurants, orchards and boutique food producers
This motor lodge is located just 1.5 km from the heart of Hastings City on the Napier to Hastings Coastal Road in the heart of Hawkes Bay Wine Country - an area renowned for its' wineries, restaurants, orchards and boutique food producers.
175 views
Saturday, 27 April 2013
4:26PM
Quality country hotel with bars, bottlestore, restaurant and accommodation for sale in Canterbury New Zealand
There is little, if any capital expediture required for a new owner.
155 views
Wednesday, 24 April 2013
6:51PM
Iconic tourism business for sale "The Kingston Flyer Vintage Steam Train" near Queenstown, Central Otago, New Zealand
One of the world's most unique train businesses The "Kingston Flyer" train and hospitality Freehold businesses situated in the township of Kingston, a small town at the southernmost end of Lake Wakatipu, just north of the border of Otago and Southland, in New Zealand.
250 views
Monday, 15 April 2013
3:25PM
This holiday park has to be the most outstanding tourism business currently for sale in New Zealand
Perfectly located with uninterrupted views over the famous Blue Lake near Rotorua the current owners have reinvested their income into their Holiday Park year after year.
196 views
3:07PM
Stearman aircraft for sale creating opportunity for syndicate to buy this "warbird" or a tourism adventure business!
110 views
Monday, 8 April 2013
3:37PM
Motel and backpackers purpose-built complex completed in 2006 and located in centre of Rotorua, New Zealand is for sale
Very successful motel and backpers business in modern and inspiring property offer a variety of motel and backpacker styled rooms which are compact with modern facilities, comfortable furnishing and provide a welcoming facility for their guests.
177 views
Saturday, 30 March 2013
4:28PM
3 star accommodation set up with motel units by poolside and house below for sale in Coral Coast, Fiji
This is a great way to semi retire and have some income flowing in to cover the retirement costs.
194 views
Friday, 29 March 2013
7:23PM
Highly respected accommodation business for sale in Rotorua offering apartments with large open rooms, balconies and views to match
The owner's inspired dream to grow a business by offering a superb home away from home experience has been fulfilled and the new business owners will realise the strenght of this business to continue with the passion and desire to create a quality stay in Rotorua, Bay of Plenty, New Zealand.
204 views
6:12PM
Historic Bed and Breakfast and Luxury Boutique Hotel near CBD Nelson NZ and often described as the grandest and most luxurious home in New Zealand is for sale
This magnificant property is situated at the foot of the beautiful hills overlooking Nelson City to the Tasman Sea beyond and is often referred to by the locals as "The Castle".
320 views
Tuesday, 26 March 2013
4:43PM
Lodge boutique-style, motel accommodation for sale as Freehold Going Concern in Kawerau, Bay of Plenty NZ
Lodge is a boutique-style accommodation situated directly opposite the famous Tarawera Trout & Kayaking stream.
200 views
Monday, 18 March 2013
1:19PM
Cafe for sale in Whangarei offering a buyer style, location, right price and opportunity to keep building on the existing business
This quality cafe is well set up in prime corner location in Whangarei, Northland, New Zealand.
186 views
Thursday, 14 March 2013
10:08AM
Hotel for sale in Greymouth NZ with loads of potential and first to understand this deal will be the buyer!
The vendor of this hotel is highly motivated to sell the Freehold Going Concern and the price of $270,000 + SAV and GST (if any) represents a unique and rare opportunity to buy a hotel at an excellent price! There is loads of potential just awaiting to be unfolded.
165 views
Wednesday, 6 March 2013
2:42PM
Management rights business in heart of Mount Maunganui and approx 2 minutes walk to famous beaches, cafes, bars, and restaurant is for sale
195 views
Friday, 1 March 2013
2:17PM
B&B for sale in Greymouth NZ with many points of difference and represents excellent value to a purchaser
Set amongst native bush and flowing streams this architectually designed home and business is offered for sale and we are seeking a buyer who will appreciate the quality, affordability and many points of difference this established bed and breakfast retreat offers guests.
209 views
Tuesday, 19 February 2013
3:59PM
New owner of this freehold going concern motel has options!
This is a nice property with one heck of a lot of potential for development.
224 views
Tuesday, 12 February 2013
9:39AM
Hotel for sale in Northern Hawkes Bay offering business, land and buildings and country lifestyle and would suit those seeking to escape the city
You will need to have the true gift of being a good host at this hotel as this hospitality property has guests and patrons from all lifestyles.
235 views
Sunday, 10 February 2013
6:02PM
Restaurant and bar for sale in Whangarei with long history of excellent profitability and timeless high quality fit out
This could be the best opportunity you will get! This restaurant and bar is currently performing very well and has a long history of excellent profitability.
183 views
Thursday, 7 February 2013
5:46PM
Hotel for sale Blenheim which is a popular "Watering Hole" and makes good money
The current hotel owners Bank Manager wants to talk to any potential buyers as he wants to continue the relationship as he knows what a great performer this business is! The long term lease until 2026 available with a very reasonable annual rental allowing the new owner to make very good money from this business.
214 views
4:45PM
Oceanfront luxury resort for sale with development opportunities located in Samoa
Situated on main road frontage, 1/2 mile of prime oceanfront, just under 8 acres of land on peninsula.
212 views
3:16PM
Want to purchase your own travel agency in New Zealand
Two great opportunities exists for an outgoing, self motivated individual to fill the role of Business Owner/Travel Specialist and you would benefit from the very strong and well respected travel brand.
137 views
Friday, 1 February 2013
3:00PM
Resort for sale in Fiji selling freehold real estate and business
This is a great resort hidden in the Tropical Rain Forest just off the main road of the main Island in Fiji.
164 views
Monday, 7 January 2013
3:17PM
Hotel for sale NZ profitable Auto Lodge Freehold Going Concern
Located on the West Coast of New Zealand has excellent profits, strong cashflow and high occupancy rates.
227 views
Friday, 28 December 2012
4:02PM
Want to buy a cafe in Whangarei, Northland, New Zealand that hums then you need to read this article
Cafe for sale in a stunning location and one could say it is one of the best in Whangarei.
351 views
Tuesday, 18 December 2012
1:25PM
Motel for sale that has just started to gain momentum
Freehold Going Concern motel for sale in Rotorua, Bay of Plenty New Zealand that new owners will sense the quality of this business and will appreciate there is a strong potential for further growth and even the possibility to increase the rack rate.
257 views
Tuesday, 11 December 2012
1:29PM
Bar and night club for sale in Blenheim, Marlborough region of New Zealand with a reputation as a fun and "happening venue"
This successful bar and night club achieving strong sales and good profits located in Blenheim which is popular with locals and visitors.
217 views
Friday, 7 December 2012
3:26PM
Lodge for sale in Blenheim offering luxury accommodation with strong revenue and profits with fantastic lifestyle opportunity
Lodge located in the heart of Blenheim, Marlborough, New Zealand and custom built and the vendors quickly established a successful, growing business popular with tourists, couples and the corporate market.
174 views