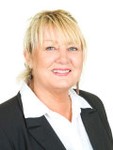 Chrissy Chisholm - Tourism Business Broker
Individual // Real Estate // New Zealand
Member since: 3 September 2009
Profile views: 50007
TourismProperties.com - Specialist Tourism Hospitality & Leisure Real Estate Business Brokers throughout New Zealand matching buyers and sellers - including motels for sale, hotels for sale, management rights for sale, boutique and luxury lodges for sale, tourism accommodations businesses and properties for sale, bed & breakfasts for sale, backpackers for sale, holdiay parks / camping grounds for sale, motor inns for sale, tourist hotels for sale, bars for sale, cafes for sale, country pubs for sale, vineyards & wineries for sale, eco tourism businesses and properties for sale, adventure tourism businesses for sale, tourism transport businesses for sale including limos, yatch charters, coach businesses tourist development sites for sale, franchise businesses for sites, unique & rare to find businesses & properties, buy sell biz experts, new zealand wide.
TourismProperties.com are Niche experts in the Tourism Hospitality & Leisure sector of the Real Estate Industry with specialist knowledge, huge data base and Business Brokers who understand their Regions and business brokering who work with experts in their respective fields.
If you are wanting to buy or sell a Tourism, Hospitality or Leisure Business or property and want to be informed of what is happening in the accommodation, hospitality and leisure sectors please sign up.
TourismProperties.com E-MONTHLY NEWSLETTER
I personally invite you to SIGN UP to receive your monthly e-newsletter offering expert advice, tips, market place updates & industry trends and urgent deadline sales of businesses & properties.
I invite you to visit www.tourismproperties.co.nz to view client testimonials.
As a business broker I pride myself on giving honest & objective advice.
You can contact me via email chrissy@tourismproperties.com or telephone 021 447 447.
Photos (342)
News (334)
Monday, 13 October 2014
12:08PM
Award winning home for sale in Tauranga, NZ designed with the potential for easy conversion to a lodge or boutique bed and breakfast accommodation!
This magnificant award winning residential property with its panoramic Pacific Ocean, Tauranga Harbour and surrounding countryside views is for sale.
266 views
Friday, 3 October 2014
2:41PM
Motel for sale in Rotorua, NZ that typifies that small is beautiful and is easy to manage and even earier to fill!
Motel leasehold interest (business) for sale in Rotorua, NZ with a purchase price tag of $250,000 +GST (if any).
235 views
Monday, 22 September 2014
11:43AM
Motel for sale in Stratford, Taranaki, NZ offering a great opportunity for a family or couple to run their own property and motel business!
This motel which is for sale as a freehold going concern is located in Stratford, Taranaki, New Zealand near beautiful gardens, tramping, skiing and central to all tourist and business destinations with Taranaki.
194 views
Monday, 15 September 2014
1:12PM
Motel and farmlet for sale in Taranaki, NZ also there is an opportunity to buy adjacent property where high tea cafe and picnic spots were open to the public!
This motel is set in lovely rural garden and lifestyle farm with great views of Mt Taranaki.
220 views
Friday, 15 August 2014
12:46PM
Rarotonga villa for sale with a combination of luxury and location perfect for private residence and/or profitable rental investment!
This gorgeous villa is located on Muri Beach, Rarotonga, Cook Islands combining luxury and location for a private residence and/or profitable investment.
278 views
Monday, 11 August 2014
1:27PM
Adventure tour business for sale in Rarotonga, Cook Islands that operates "Rain or Shine"
This adventure tour business is for sale in Raratonga, Cook Islands and based around the concept of safe and exhilarating adventures from a solf (4WD Safari) adventure to extreme (Jungle Quad) off-road jungle adventure.
265 views
Wednesday, 6 August 2014
10:09AM
Holiday park business (leasehold interest) for sale in New Zealand with a unique beachfront location
This holiday park is located in a small town on the south coast of Taranaki in NZ.
209 views
Monday, 21 July 2014
9:06AM
5 Star Resort & Spa for sale in Rarotonga, Cook Islands
This wonderful Resort and Spa is well known as the premier 5 star resort in the Cook Islands with it's luxuriously villa units and spa that has received World Luxury Spa awards every year from 2011 to 2014.
182 views
Friday, 11 July 2014
4:21PM
Looking to buy an exciting tourism, hospitality and real estate investment opportunity for $500k + GST in New Zealand?
Approximately 1ha land + historic 500m2 building + chattels + historic memorabilia + business opportunity located SH73 (West Coast of South Island) NZ.
628 views
Wednesday, 25 June 2014
2:26PM
Buy management rights and managers apartment in resort complex located in Coolum, Sunshine Coast, Australia
These management rights are in a holiday resort complex offering guests the choice of one, two and three bedroom apartments equipped with everything one needs when on holiday with private sunny balconies to fully equipped kitchens.
195 views
Friday, 20 June 2014
3:08PM
Management rights for sale in Coolum, Sunshine Coast these apartments are in an unsurpassed position!
There are good profits to be made at this resort with a current Body Corporate Salary of $50,000 p.a.
289 views
Monday, 16 June 2014
7:31PM
Island for sale in Fiji selling as freehold which is a rare commodity and this one is ideal for a very private paradise or partnership with vendor!
This island is a hidden jewel of Fiji offering the seclusion of a private island getaway from the world but is only 35 minutes drive from Labasa Town and 10 minute boat ride from the mainland.
340 views
6:56PM
Management rights for sale in Noosaville, Noosa, Queensland, Australia offering a relaxing luxury apartment holiday
These management rights are located away from the noise and crowds, yet only 5 minutes from Noosa beach and a 30 minute walk to the Noosa River where one can fish, sail, hire bikes or swim.
229 views
6:18PM
Motel for sale in Caloundra, Sunshine Beach, Queensland, Australia offering affordable accommodation in lovely beach suburb
This motel is for sale as a Freehold Going Concern and offers affordable accommodation and located in Caloundra, Sunshine Beach, Queensland, Australia and is in walking distance of the beautiful beach.
199 views
5:41PM
Cafe in Mangaweka near Taihape is for sale offering something unique and the opportunity to buy the Freehold Going Concern
This unique cafe opportunity is located on State Highway one and is full of potential with all kinds of development ideas that will work! There is a DC 3 plane parked out the front and is a popular attraction to people passing by.
239 views
5:12PM
Motel for sale in Taihape, NZ offering a great opportunity for those wishing to start out in motel business or semi-retirement opportunity!
This motel sale is a Freehold Going Concern and is one of only a few available now days! This motel is nicely presented and has 8 guest units consisting of 6 studio and 2 one bedroom units with plenty of guest parking in front of the units.
151 views
4:52PM
Management rights for sale on Golden Beach, Sunshine Coast, Australia only minutes from Caloundra CBD all with ocean views
These managment rights offer a management apartment on the ground level with 2 bedrooms, balconies, a dining/kitchen area, master bedroom with en-suite, laundry and office all included in sale.
125 views
4:27PM
B&B for sale in Queensland, Australia offering luxury and lifestyle
If you are seeking to buy a home and income then this could be the opportunity you are looking for! This purpose built bed and breakfast which is approx 5 years old offers true luxury and is architecturally designed, luxurious pole home of multi-levels offers the highest standard of living and may will appeal to anyone wanting to live amongst the beautiful rainforest.
168 views
Tuesday, 13 May 2014
11:45AM
Motel for sale in Paihia, Bay of Islands, NZ ideal for semi - retirement with income!
Freehold Going Concern motel for sale approximately 30 metres from a sandy beach and within walking distance of the beautiful township of Paihia in the Bay of Islands, New Zealand.
207 views
Thursday, 8 May 2014
9:25PM
Hotel for sale in Canterbury NZ which is extremely profitable business and opportunity to explore additional cash cows and income streams!
Hotel situated in Canterbury region of New Zealand on prime 4072m2 corner section on a busy main road and comprises a great bar, TAB, ATM, 6 pokies, bottle shop, approximately 60 seat restaurant and guest accommodation rooms.
319 views
11:11AM
Motel for sale in Kerikeri, Northland, NZ set in park like setting offers highest standard of accommodation check out buying options!
The FHGC is for sale NZ$2,000.000 the Leasehold is priced at NZ$450,000.
208 views
9:56AM
Restaurant for sale in Kerikeri, Northland, NZ which is charming with rustic gardens
This delightful licensed restaurant with separate bar has been established for seven years and enjoys a very strong following in Kerikeri, Bay of Islands and Northland New Zealand.
176 views
Tuesday, 6 May 2014
1:31PM
Lodges for sale NZ - Lodge and Golf Resort situated lakeside provides a level of facility and amenity unlike any other lodge in New Zealand
This Lodge and Golf Resort is located on top lakeside location on prime tourism real estate in New Zealand with huge development potential opportunity which is rare and unique.
246 views
Monday, 28 April 2014
9:15AM
Motel business for sale in Russell, Bay of Islands NZ delightful peaceful motel perfect for family holidays
This motel property is set in subtropical gardens with a gentle short stoll of Russell Village in the Bay of Islands New Zealand.
166 views
Thursday, 24 April 2014
2:29PM
Motel for sale in Waipu, Northland, NZ offering affordable accommodation with restaurant and Kiwi bar is selling the freehold going concern
This motel is selling the Freehold Going Concern and has a price tag of $1,300.00 +GST (if any).
422 views
12:51PM
Motel for sale in Whangarei, NZ located in quiet urban setting just minutes from CBD
Leasehold motel for sale which is one of Whangarei's finest corporate motels recently refurbished featuring spacious units plus conference facilities and definately worth further investigation!
198 views
Tuesday, 22 April 2014
3:01PM
Busy motel business for sale in Wellington NZ
This motel has 16 units and is a busy property and would make an excellent first time experience in motel management.
172 views
Friday, 11 April 2014
12:25PM
Hotel business for sale in Blenheim NZ massive price reduction as vendors want a quick sale
This hotel has a long term lease with a very reasonable annual rental allowing the new owner to make very good money from this business.
352 views
Tuesday, 8 April 2014
2:25PM
Real estate for sale in Timaru NZ - commercial or retail development sites for Tourism, Accommodation, Hospitality or retail sectors
One of Timaru's best development sites for Tourism, Accommodation, Hospitality or retail sectors is now for sale.
519 views
12:48PM
Small hotel & luxury B&B for sale in Napier, Hawkes Bay, NZ modeled on small privately owned French hotels with unobstructed views of the ocean.
This boutique hotel and luxury bed and breakfast is perfectly well designed for comfort and relaxation with unobstructed views of the ocean.
261 views