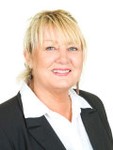 Chrissy Chisholm - Tourism Business Broker
Individual // Real Estate // New Zealand
Member since: 3 September 2009
Profile views: 57602
TourismProperties.com - Specialist Tourism Hospitality & Leisure Real Estate Business Brokers throughout New Zealand matching buyers and sellers - including motels for sale, hotels for sale, management rights for sale, boutique and luxury lodges for sale, tourism accommodations businesses and properties for sale, bed & breakfasts for sale, backpackers for sale, holdiay parks / camping grounds for sale, motor inns for sale, tourist hotels for sale, bars for sale, cafes for sale, country pubs for sale, vineyards & wineries for sale, eco tourism businesses and properties for sale, adventure tourism businesses for sale, tourism transport businesses for sale including limos, yatch charters, coach businesses tourist development sites for sale, franchise businesses for sites, unique & rare to find businesses & properties, buy sell biz experts, new zealand wide.
TourismProperties.com are Niche experts in the Tourism Hospitality & Leisure sector of the Real Estate Industry with specialist knowledge, huge data base and Business Brokers who understand their Regions and business brokering who work with experts in their respective fields.
If you are wanting to buy or sell a Tourism, Hospitality or Leisure Business or property and want to be informed of what is happening in the accommodation, hospitality and leisure sectors please sign up.
TourismProperties.com E-MONTHLY NEWSLETTER
I personally invite you to SIGN UP to receive your monthly e-newsletter offering expert advice, tips, market place updates & industry trends and urgent deadline sales of businesses & properties.
I invite you to visit www.tourismproperties.co.nz to view client testimonials.
As a business broker I pride myself on giving honest & objective advice.
You can contact me via email chrissy@tourismproperties.com or telephone 021 447 447.
Photos (491)
News (483)
Thursday, 5 May 2016
8:07PM
Lodge for sale in Bruce Bay, Haast, West Coast New Zealand. Boutique accommodation offering lifestyle living with income
This purpose built lodge offered for sale as a Freehold Going Concern located in Bruce Bay, Haast on the West Coast of New Zealand offers a great lifestyle with income.
87 views
2:40PM
Tourism investment in the Coromandel New Zealand. This is a unique opportunity not to be missed to invest in NZ booming tourism industry!
Outstanding opportunity to buy a tourism investment.
69 views
Tuesday, 3 May 2016
1:13PM
Management rights for sale New Zealand. New management rights opportunity in Coromandel New Zealand
The new owners are in the process of unit titling the property.
84 views
12:56PM
Adventure Lodge and Motel business for sale in National Park New Zealand.Adventure Lodge and Motel comprises a purpose-built ski lodge, motel and managers' accommodation located within National Park Village. A business that returns very good net!
The current owners have built a strong and profitable business with several revenue streams.
91 views
12:08PM
Holiday Park for sale in Waitomo New Zealand. Is this New Zealand's Best Holiday Park?
The lucky purchaser will enjoy immediate success and a superb lifestyle.The sale of this holiday park for a Freehold Going Concern on leasehold land with everything on site is immaculate and presents as new.
67 views
Thursday, 28 April 2016
7:22PM
New Zealand boutique vineyard producing Pinot Noir and Pinot Gris grapes for sale in Alexandra Basin, Central Otago
This vineyard produces award winning wine and has the perect alpine location to produce these unique wines.
119 views
Thursday, 21 April 2016
2:51PM
Lodge for sale in Russell Bay of Islands with a view from every room!
Guests at this lodge are truly spoilt as they are offered a happy blend of comfort, style and luxury.
119 views
Wednesday, 20 April 2016
3:31PM
Opportunity to buy holiday investment apartment which is part of a Qualmark 5 Star rated motel property in Whitianga, Coromandel, New Zealand
The one bedroom unit is part of the letting pool with the obvious benefits and as owner you are entitled to use your apartment up to 20 days per annum.
133 views
3:09PM
Backpackers for sale lakefront Te Anau. Fantastic opportunity to purchase a large lakefront property and business!
This business is trading well with potential to increase this business or change the business model and target market.
120 views
Friday, 18 March 2016
8:01PM
Holiday Park for sale in Dunedin. Top 10 Holiday Park Freehold Going Concern buying opportunity.
This is a fantastic and rare opportunity to purchase a highly sought after Top 10 Holiday Park.
474 views
11:46AM
Motel business for sale in Hastings, Hawkes Bay region of New Zealand.
This small boutique motel accommodation located in Hastings with great guest facilities which is set in charming private grounds with pool area and children's playground which is ideal for families, business and sporting visitors alike is selling it's leasehold interest (business).
393 views
Tuesday, 15 March 2016
5:53PM
Lodge for sale in Roxburgh, Otago New Zealand. One of New Zealand's best value tourism accommodation and hospitality businesses to come on the market in many years!
This lodge is an award-winning accommodation, licensed restaurant and outdoor courtyard in the heart of Central Otago.
446 views
Monday, 14 March 2016
3:34PM
Hotel business for sale in Canterbury NZ. Also opportunity to buy Freehold Going Concern!
The sale of this hotel business (leasehold interest) is a fantastic entry-level business and is ideal for hospitality professionals.
439 views
Thursday, 3 March 2016
1:06PM
Motel for sale in Taupo which offers a great entry point into the booming Taupo accommodation business.
This motel business (leasehold interest).
499 views
12:10PM
Management rights for sale in Whitianga offering an exceptional opportunity is now available at one of the few 5 star luxury waterfront resorts in Whitianga, Coromandel region of NZ
Just imagine owning these management rights and enjoying a great lifestyle Whitianga and the Coromandel region has to offer!.
458 views
Tuesday, 1 March 2016
7:40PM
Restaurant and bar business for sale in Arrowtown awaiting your decision for a concept!
The premises could be ideal for a Chinese restaurant, coffee roastery cafe, brew bar gastro pub! Arrowtown is a great dining precinct.
495 views
3:19PM
Playland and cafe franchise for sale in Palmerston North and Napier
The sale of these franchises gives you the opportunity to become part of the largest franchised indoor children's adventure playgrounds and cafes in the South Pacific catering for children 0-11 years with purpose built new complexes in Napier and Palmerston North.
482 views
Monday, 29 February 2016
1:03PM
Hotel development for sale in Hokitika West Coast New Zealand. Opportunity to own and operate an international standard hotel!
We are seeking expressions of interest from hotel operators wanting to strengthen their hotel portfolio on the West Coast of NZ for the leasehold interest and the freehold investment.
450 views
Sunday, 28 February 2016
1:49PM
Restaurant for sale in Ohakune Central Plateau NZ which has plenty of room to expand the business!
This restaurant business with a big reputation is for sale with a purchase price is $150k +GST (if any) +SAV the large kitchen is well equipped, the fit-out is stylish with an extensive quality chattels list.
457 views
Monday, 22 February 2016
3:27PM
Waterfront land for sale in Fiji. This could be the tourism opportunity you have been searching for!
Waterfront parcel of land for sale with approximately 44 acres in size.
384 views
1:32PM
Hotel for sale in Waikato NZ. Great opportunity to purchase a freehold going concern hotel
Only a change in personal circumstances has brought about this opportunity! The vendors will look at all options to assist new owners.
279 views
Thursday, 11 February 2016
2:06PM
Residence for sale in Fiji. Ideal for investors looking for a private Fijian beach front dream home or to be used as a tourism rental!
This beautiful quiet and private beachfront section with a magnificant home within a gated community overlooking pristine beach could be yours! There are three fully air conditioned bedrooms each with its own en-suite and shower.
291 views
Friday, 5 February 2016
4:13PM
Motel lodge for sale in Gisborne New Zealand selling Freehold Going Concern. The business has excellent turnover and is very profitable.
If you are in the market place to buy a Freehold Going Concern motel lodge then this business should be at the top of your "to look at" list.
317 views
Wednesday, 3 February 2016
2:02PM
Bar and restaurant for sale in prosperous Waikato town. Negotiable: open to offers!
This business is currently operating only 4.5 days a week, leaving plenty of growth potential!.
306 views
Friday, 29 January 2016
2:53PM
Motel business for sale in Dunedin New Zealand. This is the Rolls Royce of motel businesses for sale in NZ
It is not often that such a highly profitable, well maintained, well managed, low maintenance, fully systemised business goes on the market.
343 views
Wednesday, 27 January 2016
3:23PM
Franchise for sale Queenstown NZ opportunity to be part of the largest franchised indoor children's adventure playgrounds and cafes in the South Pacific
This is a "one off" opportunity to own the Queenstown franchise (leasehold interest) business of the leading and largest indoor children's adventure playground and cafes in the South Pacific situated in the new Entertainment Precinct at Remarkables Park Town Centre adjacent to the Queenstown Airport, Queenstown New Zealand.
285 views
2:21PM
Hotel Freehold Investment for sale in Southern Alps, Canterbury, NZ
If you are looking for a solid long-term return on your investment then this could be be just what you are looking for! This is a one off opportunity to purchase an investment property in a unique location in the Southern Alps of New Zealand.
218 views
Friday, 22 January 2016
1:50PM
Motel for sale in Canterbury NZ. Affordable opportunity to own and operate your own motel business!
Motel Freehold Going Concern sale which is a very good performing motel which is well-maintained offering comfortable accommodation at reasonable prices.
297 views
Monday, 18 January 2016
5:40PM
Queenstown hospitality business for sale. Perhaps Queenstown's best hospitality opportunity in many years!
287 views
Wednesday, 6 January 2016
12:50PM
Holiday Park for sale in Central Otago with lovely big home and big block of land.
The sale of this holiday park which has a price tag of $395k +GST (if any) is a great opportunity for someone wanting to own a FHGC business with a lot of land, buildings chattels and goodwill for the money.
287 views