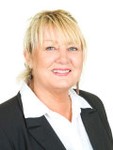 Chrissy Chisholm - Tourism Business Broker
Individual // Real Estate // New Zealand
Member since: 3 September 2009
Profile views: 52909
TourismProperties.com - Specialist Tourism Hospitality & Leisure Real Estate Business Brokers throughout New Zealand matching buyers and sellers - including motels for sale, hotels for sale, management rights for sale, boutique and luxury lodges for sale, tourism accommodations businesses and properties for sale, bed & breakfasts for sale, backpackers for sale, holdiay parks / camping grounds for sale, motor inns for sale, tourist hotels for sale, bars for sale, cafes for sale, country pubs for sale, vineyards & wineries for sale, eco tourism businesses and properties for sale, adventure tourism businesses for sale, tourism transport businesses for sale including limos, yatch charters, coach businesses tourist development sites for sale, franchise businesses for sites, unique & rare to find businesses & properties, buy sell biz experts, new zealand wide.
TourismProperties.com are Niche experts in the Tourism Hospitality & Leisure sector of the Real Estate Industry with specialist knowledge, huge data base and Business Brokers who understand their Regions and business brokering who work with experts in their respective fields.
If you are wanting to buy or sell a Tourism, Hospitality or Leisure Business or property and want to be informed of what is happening in the accommodation, hospitality and leisure sectors please sign up.
TourismProperties.com E-MONTHLY NEWSLETTER
I personally invite you to SIGN UP to receive your monthly e-newsletter offering expert advice, tips, market place updates & industry trends and urgent deadline sales of businesses & properties.
I invite you to visit www.tourismproperties.co.nz to view client testimonials.
As a business broker I pride myself on giving honest & objective advice.
You can contact me via email chrissy@tourismproperties.com or telephone 021 447 447.
Photos (384)
News (376)
8:47PM
Managed investment properties for sale in Auckland. This is your chance to be part of a new hotel investment opportunity!
With construction due to commence in the first half of 2015 the hotel comprises 42 furnished units, being a mixuture of studios and one bedroom units.
97 views
5:48PM
New property investment opportunity in Christchurch, New Zealand with premium returns!
Freehold Investment - Unit Title.
102 views
5:14PM
Opportunity to buy your own freehold hospitality and accommodation business located in Marlborough, New Zealand. Well established profitable business ready for further development!
This Inn cafe & bar business attracts domestic and international visitors for meanls and coffee breaks.
95 views
4:51PM
Motel and restaurant for sale in Taumaranaui, NZ selling as freehold going concern with an attractive asking price in terms of return on investment!
This freeholding going concern sale of this motel and restaurant located in Taumaranui, New Zealand is definately worth investigating and priced at $575,000 + GST (if any).
92 views
4:17PM
Hotel business for sale in Northland, NZ with absolute waterfront position. Stunning seaside property providing picturesque and magnificent views of the harbour.
This beautiful hotel and resort situated by the quiet water's edge with no road in front of the property is a poular tourist destination.
98 views
3:46PM
Motel for sale in Rotorua, NZ opportunity to purchase new motel lease in small and easy to manage motel complex
Motel leasehold interest (business) for sale in Rotorua.
86 views
Monday, 13 April 2015
1:19PM
Holiday park and motels and backpackers is for sale in Manapouri, Southland, NZ. Excellent buy for family looking to secure land, buildings, chattels and existing business goodwill of an awesome property and business
This holiday park, motels and backpackers is located on the lake front of one of the loveliest lakes in the world Manapouri.
426 views
1:01PM
Succesful award winning cafe franchise for sale in Newmarket, Auckland you will be buying into one of New Zealand's 50 fatest growing companies!
This is a thriving business with full training and support is provided to the right candidates.
403 views
12:42PM
Vineyard for sale in Alexandra, Central Otago, New Zealand designer home and producing quality award winning NZ wines.
This vineyard is classified as a "Genuine Boutique Vineyard" under the Association of Australian Boutique Winemakers Inc.
394 views
Thursday, 12 March 2015
1:30PM
Hotel for sale in Rotorua, New Zealand. This magnificant luxury historic hotel offers style and sophistication that depicts a bygone era which has been faithfully resorted and trades exceptionally well.
231 views
12:02PM
Motel for sale in Rotorua, NZ which enjoys an extremely good lease, fantastic trading and produces a great bottom line net operating profit!
This is an extremely good motel business and this business will not be on the market for long as there are lots of buyers looking to buy profitable motel businesses in Rotorua, New Zealand so don't delay in investigating the fantastic opportunity.
873 views
Tuesday, 10 March 2015
3:16PM
Holiday Park, Resort and Cafe business (leasehold interest) for sale located in the Catlins along the Southern Scenic Route in New Zealand. This is an exceptionally good business with huge future potential!
This thriving business has a serious cashflow with resulting bottom line profits for the new owner of this leasehold business.
773 views
Friday, 20 February 2015
4:46PM
One of New Zealands cheapest hotels for sale ever!
Cheap hotel for sale in Southland, What a deal you would be buying the land, buildings, chattels, goodwill and an awesome country lifestyle.
754 views
Tuesday, 17 February 2015
10:30PM
Bar, hospitality, licensed pool and gaming business (leasehold interest) for sale in Manukau City, Auckland, New Zealand
This business is nicely presented, well maintained and a very well run business which earns high income from gaming machines with upside potential! The rent is affordable with an excellent landlord.
129 views
1:27PM
Motel for sale in Napier, New Zealand. We invite you to check out the buying options of this motel!
This motel sale is definately worth investigating if you are looking to purchase a leasehold interest (business) or Freehold Going Concern (land, buildings and the business).
713 views
Monday, 16 February 2015
8:07PM
Franchise; leasehold investment; motels for sale in Palmerston North, New Zealand purpose built 4 Star plus accommodation property in excellent location.
The sale of this franchise - leasehold interest (business) is a great opportunity to purchase an accommodation business for an experienced operator or entry level operators as training, participation in marketing activities, on site operational support and hand over from highly experienced franchisees.
645 views
Wednesday, 11 February 2015
5:12PM
Opportunity to own a management investment property in a beach front resort and have the choice of buying a studio, one or two bedroom beachfront deluxe island style apartments!
This is an amazing opportunity to purchase an apartment that are now available for sale "off the plan".
607 views
11:46AM
Management rights for sale in Canterbury, NZ offering affordable luxury accommodation and who has won awards and acclaimes!
Management rights business for sale and the freehold of the 3 bedroom manager's apartments included in the price and finance available to qualified buyers.
532 views
Monday, 9 February 2015
4:26PM
Motel business and management rights business for sale in Wanaka, New Zealand that ticks all the boxes for an astute buyer!
Great business, great lifestyle! Motel business and management rights business for sale which is located in Wanaka, South Island, New Zealand and set within the grounds is a large feature swimming pool, BBQ, an onsite car wash bay and guest laundry plus large areas for parking buses and boats.
143 views
Friday, 6 February 2015
1:27PM
Motel for sale in Gisborne, New Zealand which is a very good business and part of a chain of sucessful motels throughout NZ
This modern centrally located motel in Gisborne, East Coast region of New Zealand comprising of 18 units which has been built and maintained to the highest standards.
527 views
Thursday, 5 February 2015
5:18PM
Motel for sale in Rotorua, NZ comprising motel and townhouse complex which is an excellent business and has all the facilities a modern motel complex requires to compete in a busy tourism accommodation sector!
This modern and appealing motel is for sale as leasehold interest (business) which is located in the popular tourism accommodation area of Rotorua, Bay of Plenty, New Zealand.
449 views
Tuesday, 3 February 2015
12:57PM
Paihia, Bay of Islands, New Zealand waterfront cafe, licensed restaurant for sale which speaks potential for the new owners who have energy, vision and enthusiam!
This cafe is part of a modern colonial waterfront complex in the tourism hub of Paihia in the magnificant Bay of Islands in New Zealand.
433 views
Monday, 2 February 2015
3:46PM
B&B for sale in the Marlborough wine district of New Zealand. Good business and lifestyle and option to negotiate a cycle hire!
Bed and Breakfast with loads of charm and character for sale located in the heart of the wine country Marlborough.
390 views
2:03PM
Christchurch hospitialty opportunity for top operator to take the leasehold interest (business) which Isaac Theatre Royal has developed and built a restaurant/cafe/bar tenancy adjacent to the theatre
The vision for this space is to attract theatre goers to enjoy excellent food and beverage pre and post-show to accompany and enhance the Isaac Theatre Royal's existing hospitality operations.
251 views
Tuesday, 27 January 2015
2:09PM
Lodge for sale in Taupo, NZ purpose built for hosting guests. Opportunity to continue running it as a luxury B&B or other!
This lodge is an ideal home and income which is currently run as a luxury B&B boutique lodge.
387 views
Sunday, 18 January 2015
5:29PM
Motor camp for sale in Bay of Plenty NZ offering opportunity for astute buyer entering the holiday park, camping grounds accommodation sector to take to the next level!
The sale of this motor camp offers an excellent entry level opportunity to build this great business up to the next level! The current owners have created a number of income streams for the camp and due to health issues are reluctantly offering the business for sale.
527 views
Wednesday, 14 January 2015
8:16PM
Hospitality and convenience store for sale in Dunedin with high profile position offering freehold family home with an income.
This hospitality and convenience store is a popular established business with its high profile position with plenty of customer parking making it easy for tourists and travellers to stretch their legs and buy coffee, chips, burgers, pizza, hot and cold cabinet food, milk shakes, cone and wrapped ice-cream, cold drinks, groceries, milk and bread and daily essentials.
417 views
3:15PM
Buy or sell a business in Northland NZ and want a professional business broker to acheive the best possible outcome then we invite you to contact Doug Bishop Business Broker Northland NZ
300 views
12:08PM
Restaurant, bar and nightclub for sale in Auckland with a reasonable asking price and you will suprised what you get for the money!
The fitout cost was high with only the best materials used and has a great atmosphere.
277 views
Wednesday, 24 December 2014
4:40PM
Motel for sale in Rotorua, NZ which is priced to sell quickly!
Motel leasehold interest (business) for sale in Rotorua, New Zealand.
506 views