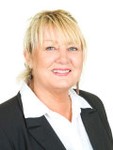 Chrissy Chisholm - Tourism Business Broker
Individual // Real Estate // New Zealand
Member since: 3 September 2009
Profile views: 51802
TourismProperties.com - Specialist Tourism Hospitality & Leisure Real Estate Business Brokers throughout New Zealand matching buyers and sellers - including motels for sale, hotels for sale, management rights for sale, boutique and luxury lodges for sale, tourism accommodations businesses and properties for sale, bed & breakfasts for sale, backpackers for sale, holdiay parks / camping grounds for sale, motor inns for sale, tourist hotels for sale, bars for sale, cafes for sale, country pubs for sale, vineyards & wineries for sale, eco tourism businesses and properties for sale, adventure tourism businesses for sale, tourism transport businesses for sale including limos, yatch charters, coach businesses tourist development sites for sale, franchise businesses for sites, unique & rare to find businesses & properties, buy sell biz experts, new zealand wide.
TourismProperties.com are Niche experts in the Tourism Hospitality & Leisure sector of the Real Estate Industry with specialist knowledge, huge data base and Business Brokers who understand their Regions and business brokering who work with experts in their respective fields.
If you are wanting to buy or sell a Tourism, Hospitality or Leisure Business or property and want to be informed of what is happening in the accommodation, hospitality and leisure sectors please sign up.
TourismProperties.com E-MONTHLY NEWSLETTER
I personally invite you to SIGN UP to receive your monthly e-newsletter offering expert advice, tips, market place updates & industry trends and urgent deadline sales of businesses & properties.
I invite you to visit www.tourismproperties.co.nz to view client testimonials.
As a business broker I pride myself on giving honest & objective advice.
You can contact me via email chrissy@tourismproperties.com or telephone 021 447 447.
Photos (360)
News (352)
Tuesday, 27 January 2015
2:09PM
Lodge for sale in Taupo, NZ purpose built for hosting guests. Opportunity to continue running it as a luxury B&B or other!
This lodge is an ideal home and income which is currently run as a luxury B&B boutique lodge.
239 views
Sunday, 18 January 2015
5:29PM
Motor camp for sale in Bay of Plenty NZ offering opportunity for astute buyer entering the holiday park, camping grounds accommodation sector to take to the next level!
The sale of this motor camp offers an excellent entry level opportunity to build this great business up to the next level! The current owners have created a number of income streams for the camp and due to health issues are reluctantly offering the business for sale.
435 views
Wednesday, 14 January 2015
8:16PM
Hospitality and convenience store for sale in Dunedin with high profile position offering freehold family home with an income.
This hospitality and convenience store is a popular established business with its high profile position with plenty of customer parking making it easy for tourists and travellers to stretch their legs and buy coffee, chips, burgers, pizza, hot and cold cabinet food, milk shakes, cone and wrapped ice-cream, cold drinks, groceries, milk and bread and daily essentials.
332 views
3:15PM
Buy or sell a business in Northland NZ and want a professional business broker to acheive the best possible outcome then we invite you to contact Doug Bishop Business Broker Northland NZ
223 views
12:08PM
Restaurant, bar and nightclub for sale in Auckland with a reasonable asking price and you will suprised what you get for the money!
The fitout cost was high with only the best materials used and has a great atmosphere.
213 views
Wednesday, 24 December 2014
4:40PM
Motel for sale in Rotorua, NZ which is priced to sell quickly!
Motel leasehold interest (business) for sale in Rotorua, New Zealand.
455 views
Thursday, 18 December 2014
4:18PM
Beachfront holiday park/campervan park for sale in Northland, New Zealand
The sale of this holiday park if a freehold going concern and is well equipped and offering the traveller an assortment of accommodation options with great facilities located on prime beachfront that is safe for swimming with shady sites easy boating with good surfcasting and diving access.
314 views
Tuesday, 16 December 2014
2:23PM
Hotel for sale in Southland, New Zealand offering a large parcel of real estate (land and buildings) hundreds of thousands of dollars below replacement value!
The sale of this hotel offers a buyer the opportunity to own and run their own business and have a fantastic lifetstyle being close to the Southern Lakes and Queenstown region.
483 views
Friday, 12 December 2014
1:32PM
Lodge for sale in Turangi, Central Plateau, NZ set on the banks of the world famous fly fishing, Tongariro River which has good occupancy and regular repeat business
This lodge has a stunning and picturesque garden setting and is the perfect place to get away from it all.
358 views
12:26PM
Pub for sale in Newmarket, Auckland Region, New Zealand. This is an opportunity waiting for someone to take it to the next level!
This pub is well set up to produce pub fare and cater for the regular weekly events which include live music, karaoke, darts and quiz nights.
271 views
Thursday, 11 December 2014
4:14PM
Holiday park for sale in Northland, New Zealand. This business deserves your attention as it makes serious money
This Holiday Park is a real money spinner! Set in a quiet, private, scenic setting is a very successful business and is for sale priced at $1,495,000 +GST (if any).
182 views
3:44PM
Royal Hotel in Naseby, South Island, NZ is for sale and known as the curling capital of New Zealand. The hotel has loads of character and a tourist attraction in itself!
The Royal Hotel in Naseby, South Island, New Zealand is selling the leasehold interest (business).
158 views
Friday, 5 December 2014
12:35PM
Motel for sale in Taupo, NZ located in spacious and quiet area of Taupo and short drive to CBD and recreational facilities
Motel for sale as leasehold interest (business) offering a buyer the opportunity to live in three bedroom apartment and own their own business.
466 views
12:21PM
Hotel & Holiday park for sale in Napier NZ with good revenues and profits in place
The sale of this hotel & holiday park is leasehold interest (business).
279 views
Wednesday, 26 November 2014
12:20PM
Villas and Residence for sale in Savusavu, Fifji Islands here is a property that will change your life!!!
238 views
Wednesday, 12 November 2014
1:48PM
Real estate and business for sale as Freeholding Going Concern motel located in Taumarunui, Central Plateau, New Zealand
Fantastic opportunity to buy the real estate and business of a motel located in Taumarunui, NZ this product has been well cared for and in good operating condition.
343 views
Tuesday, 4 November 2014
1:37PM
Resort development opportunity for sale in Fiji beachfront land and some buildings partially completed. Some sort of tourism activity needs to be in place!
If you are looking to buy a lease in Fiji which entails approximately 13 acres of beachfront land and some buildings that have been partially completed then this could be exactly what you are looking for!! The Lease is a tourism lease, so some sort of tourism activity needs to be in place.
523 views
1:10PM
Motel for sale in Napier NZ great opportunity to own and manage your own property. No rent just payment to yourself!!
This motel is set in approximately 1 acre of park like gardens this has a fantastic location and five minutes walk to the sea and the centre of the Art Deco capital of New Zealand, Napier City.
201 views
Monday, 13 October 2014
12:08PM
Award winning home for sale in Tauranga, NZ designed with the potential for easy conversion to a lodge or boutique bed and breakfast accommodation!
This magnificant award winning residential property with its panoramic Pacific Ocean, Tauranga Harbour and surrounding countryside views is for sale.
308 views
Friday, 3 October 2014
2:41PM
Motel for sale in Rotorua, NZ that typifies that small is beautiful and is easy to manage and even earier to fill!
Motel leasehold interest (business) for sale in Rotorua, NZ with a purchase price tag of $250,000 +GST (if any).
262 views
Monday, 22 September 2014
11:43AM
Motel for sale in Stratford, Taranaki, NZ offering a great opportunity for a family or couple to run their own property and motel business!
This motel which is for sale as a freehold going concern is located in Stratford, Taranaki, New Zealand near beautiful gardens, tramping, skiing and central to all tourist and business destinations with Taranaki.
212 views
Monday, 15 September 2014
1:12PM
Motel and farmlet for sale in Taranaki, NZ also there is an opportunity to buy adjacent property where high tea cafe and picnic spots were open to the public!
This motel is set in lovely rural garden and lifestyle farm with great views of Mt Taranaki.
239 views
Friday, 15 August 2014
12:46PM
Rarotonga villa for sale with a combination of luxury and location perfect for private residence and/or profitable rental investment!
This gorgeous villa is located on Muri Beach, Rarotonga, Cook Islands combining luxury and location for a private residence and/or profitable investment.
296 views
Monday, 11 August 2014
1:27PM
Adventure tour business for sale in Rarotonga, Cook Islands that operates "Rain or Shine"
This adventure tour business is for sale in Raratonga, Cook Islands and based around the concept of safe and exhilarating adventures from a solf (4WD Safari) adventure to extreme (Jungle Quad) off-road jungle adventure.
292 views
Wednesday, 6 August 2014
10:09AM
Holiday park business (leasehold interest) for sale in New Zealand with a unique beachfront location
This holiday park is located in a small town on the south coast of Taranaki in NZ.
219 views
Monday, 21 July 2014
9:06AM
5 Star Resort & Spa for sale in Rarotonga, Cook Islands
This wonderful Resort and Spa is well known as the premier 5 star resort in the Cook Islands with it's luxuriously villa units and spa that has received World Luxury Spa awards every year from 2011 to 2014.
203 views
Friday, 11 July 2014
4:21PM
Looking to buy an exciting tourism, hospitality and real estate investment opportunity for $500k + GST in New Zealand?
Approximately 1ha land + historic 500m2 building + chattels + historic memorabilia + business opportunity located SH73 (West Coast of South Island) NZ.
639 views
Wednesday, 25 June 2014
2:26PM
Buy management rights and managers apartment in resort complex located in Coolum, Sunshine Coast, Australia
These management rights are in a holiday resort complex offering guests the choice of one, two and three bedroom apartments equipped with everything one needs when on holiday with private sunny balconies to fully equipped kitchens.
198 views
Friday, 20 June 2014
3:08PM
Management rights for sale in Coolum, Sunshine Coast these apartments are in an unsurpassed position!
There are good profits to be made at this resort with a current Body Corporate Salary of $50,000 p.a.
303 views
Monday, 16 June 2014
7:31PM
Island for sale in Fiji selling as freehold which is a rare commodity and this one is ideal for a very private paradise or partnership with vendor!
This island is a hidden jewel of Fiji offering the seclusion of a private island getaway from the world but is only 35 minutes drive from Labasa Town and 10 minute boat ride from the mainland.
349 views