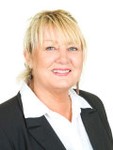 Chrissy Chisholm - Tourism Business Broker
Individual // Real Estate // New Zealand
Member since: 3 September 2009
Profile views: 55286
TourismProperties.com - Specialist Tourism Hospitality & Leisure Real Estate Business Brokers throughout New Zealand matching buyers and sellers - including motels for sale, hotels for sale, management rights for sale, boutique and luxury lodges for sale, tourism accommodations businesses and properties for sale, bed & breakfasts for sale, backpackers for sale, holdiay parks / camping grounds for sale, motor inns for sale, tourist hotels for sale, bars for sale, cafes for sale, country pubs for sale, vineyards & wineries for sale, eco tourism businesses and properties for sale, adventure tourism businesses for sale, tourism transport businesses for sale including limos, yatch charters, coach businesses tourist development sites for sale, franchise businesses for sites, unique & rare to find businesses & properties, buy sell biz experts, new zealand wide.
TourismProperties.com are Niche experts in the Tourism Hospitality & Leisure sector of the Real Estate Industry with specialist knowledge, huge data base and Business Brokers who understand their Regions and business brokering who work with experts in their respective fields.
If you are wanting to buy or sell a Tourism, Hospitality or Leisure Business or property and want to be informed of what is happening in the accommodation, hospitality and leisure sectors please sign up.
TourismProperties.com E-MONTHLY NEWSLETTER
I personally invite you to SIGN UP to receive your monthly e-newsletter offering expert advice, tips, market place updates & industry trends and urgent deadline sales of businesses & properties.
I invite you to visit www.tourismproperties.co.nz to view client testimonials.
As a business broker I pride myself on giving honest & objective advice.
You can contact me via email chrissy@tourismproperties.com or telephone 021 447 447.
Photos (450)
News (441)
5:26PM
Motel for sale in Waikato NZ opportunity to enjoy the benefits of buying a profitable business which also provides a home!
This motel has a key location, great presentation and is a sound business.
56 views
Tuesday, 24 November 2015
7:25PM
Country Cafe for sale situated on busy tourist route in Central Otago which is a seriously profitable business!
This country cafe is a good looker which has great chattels and lease in place to ensure this "cash cow" continues for many years to come.
172 views
Saturday, 21 November 2015
6:27PM
Successful iconic restaurant and pub for sale as Freehold Going Concern in Waikato!
This is your chance to purchase a successful iconic restaurant and pub with substantial turnover from bar and gaming, plus dining and functions from the well-equipped commercial kitchen.
178 views
12:19PM
Restaurant for sale in Queenstown NZ. This business awaits an energetic hospitality operator to unfold the potential!
Rare opportunity for a hospitality operator to get into an exciting business and built to a new level! This themed restaurant is strategically located in Queenstown with a great lease structure and term of lease, modern and very new fit out plus excellent plant and equipment.
178 views
Thursday, 19 November 2015
5:33PM
Great opportunity to buy a new hospitality business in a purpose built commercial building prescient that will continue to grow in Christchurch New Zealand
New bar and eatery for sale in Christchurch.
212 views
Tuesday, 17 November 2015
5:29PM
Holiday Park for sale now in Invercargill NZ. 85% net operating surplus is ongoing sustainable income!
This holiday park has been trading for 50 years and there is a good range of accommodation options including tent sites, powered sites, peranent sites, self contained units and cabins set in sheltered, mature parklike grounds.
218 views
Monday, 16 November 2015
2:07PM
Proven and profitable motel business for sale in Waikato region of New Zealand. Highly recommended for first-time moteliers!
This is an amazing opportunity secure yourself a proven and profitable motel in an excellent location.
257 views
Tuesday, 10 November 2015
1:28PM
Cafes restaurants for sale in Queenstown New Zealand. This sale is a great opportunity for a hospitality operator to get into a cafe business in Queenstown at a very good price!
This cafe restaurant for sale as leasehold interest (business) has a prime location with indoor and outdoor dining.
336 views
Monday, 9 November 2015
12:08PM
Tourism adventure businesses for sale in Queenstown/Wanaka/Central Otago region of New Zealand are the Otago Central Rail Trail Specialist companies!
386 views
Saturday, 7 November 2015
1:43PM
Luxury Lodge & Spa for sale in New Zealand
This luxury lodge and spa for sale: Investment land, buildings and chattels for sale.
295 views
Tuesday, 3 November 2015
3:33PM
Holiday park for sale in Canterbury New Zealand. First time on the market and the facilities can cater for up to 400 people.
386 views
2:20PM
Holiday park for sale in Otago New Zealand selling Freehold Going Concern for $750k + GST (if any)
This holiday park offered for sale now is a Freehold Going Concern (including the land, buildings, business, goodwill and chattels for $750,000 + GST (if any).
311 views
Monday, 2 November 2015
12:39PM
Motel for sale in Hamilton with a very attractive price tag!
The vendors of this motel want this leasehold interest (business) to be sold now! The sale of this motel offers a buyer a fantastic opportunity to own and run their own business and be located in the heart of the accommodation area in Hamilton.
250 views
12:04PM
Hospitality business opportunity in one of Canterbury's winter hot spots!
Well established bar and grill that attracts local and tourists.
262 views
Wednesday, 28 October 2015
4:15PM
Hotel investment opportunity in Auckland region of New Zealand
Tom Crawford and Carolynn Crawford Business Brokers Auckland present a new hotel investment opportunity in the Auckland Region of New Zealand.
269 views
12:11PM
Motel Freehold Going Concern for sale now in one of the very best South Island premier resort towns.
This is a fantastic tourism accommodation business and is offered for sale as a Freehold Going Concern.
250 views
Friday, 23 October 2015
2:38PM
Iconic restaurant brand has franchise/partnership for sale in Christchurch.
This is an exciting hospitality business opportunity and there are 3 separate leases with a right of renewal for each location, rent ratio to income 5.9%.
233 views
Thursday, 22 October 2015
9:38PM
Motel and Apartments leasehold business and management rights for sale in Wanaka New Zealand
This business really ticks all the boxes.
226 views
Tuesday, 20 October 2015
5:13PM
Motel business for sale in centrally located "Motel Strip" in Palmerston North
A business opportunity that is ideal chance for a new operator to follow on with the business routines and policies that will offer excellent returns.
230 views
1:37PM
Holiday park and motels business for sale in Greymouth New Zealand ideally located and maintained to the highest level
This type of business does not often become available on the market with the combination of a motel and holiday park.
183 views
Monday, 12 October 2015
4:55PM
Strategically located tourism development site located near Queenstown and Wanaka is for sale by TourismProperties.com
Large development site on the main road between Queenstown and Wanaka makes it a very appeal prospect featuring zoning which allows for tourism accommodation development, or other tourism related activities subject to Council approval.
292 views
Thursday, 8 October 2015
4:06PM
Opportunity to buy prime real estate in unique tourist destination on the West Coast of New Zealand
There are a number of accommodation options from units, B&B or campervan sites, home and the opportunity to grow the business or expand! This sale of the Freehold Going Concern gives the buyer an opportunity to buy prime real estate in one of the unique tourist destinations in New Zealand.
285 views
Friday, 2 October 2015
1:28PM
Cafe and takeaway business for sale in Rarotonga, Cook Islands
This business is priced to sell! This cafe and takeaway is located in Avarua Town right opposite the wharf and is hugely popular with tourists and locals.
289 views
12:33PM
Motel for sale Invercargill offering a buyer of a FHGC motel a brilliant deal!
If you purchase this Freehold Going Concern motel you would be buying 7 motels, a super 3 bedroom home, an adjoining section (if required) at the price of a house.
281 views
Thursday, 1 October 2015
4:43PM
Boutique Hotel for sale in Arrowtown and is one of New Zealand's most highly rated exquisite Boutique Hotels
This beautifully appointed Boutique Hotel has a strategic location and is situated in the historic zone of Arrowtown township.
335 views
4:22PM
Luxury home currently run as a 5 star lodge with panoramic views offering an exceptional property and business opportunity located in Gibbston, Queenstown, New Zealand is for sale
281 views
Thursday, 24 September 2015
5:29PM
Great motel FHGC buying opportunity in Southland ready for new owners to take to the next level and reap the rewards!
This large motel complex in strategically positioned on the state highway to the tourism meccas of Queenstown, Fiordland and Southern Lakes District.
355 views
Wednesday, 23 September 2015
4:26PM
Hospitality business in Canterbury that offers great value at an affordable entry level listed for sale by Brad Watts Tourismproperties.com
This is a fantastic business that offers more than just a pub with beer.
316 views
Wednesday, 16 September 2015
5:41PM
Motel and Serviced Apartments for sale in Dunedin offering superior accommodation with a touch of class and excellent bottom line profits
This motel and serviced apartments is for sale as a leasehold business in Dunedin New Zealand.
335 views
Tuesday, 15 September 2015
4:07PM
Very well priced motel property and business for sale in Otago
There are not many opportunities like this available in New Zealand where you can purchase a very well priced freehold going concern motel property and business at $695,000 + GST (if any) located in Otago, New Zealand.
355 views