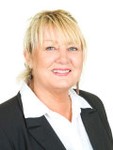 Chrissy Chisholm - Tourism Business Broker
Individual // Real Estate // New Zealand
Member since: 3 September 2009
Profile views: 46217
TourismProperties.com - Specialist Tourism Hospitality & Leisure Real Estate Business Brokers throughout New Zealand matching buyers and sellers - including motels for sale, hotels for sale, management rights for sale, boutique and luxury lodges for sale, tourism accommodations businesses and properties for sale, bed & breakfasts for sale, backpackers for sale, holdiay parks / camping grounds for sale, motor inns for sale, tourist hotels for sale, bars for sale, cafes for sale, country pubs for sale, vineyards & wineries for sale, eco tourism businesses and properties for sale, adventure tourism businesses for sale, tourism transport businesses for sale including limos, yatch charters, coach businesses tourist development sites for sale, franchise businesses for sites, unique & rare to find businesses & properties, buy sell biz experts, new zealand wide.
TourismProperties.com are Niche experts in the Tourism Hospitality & Leisure sector of the Real Estate Industry with specialist knowledge, huge data base and Business Brokers who understand their Regions and business brokering who work with experts in their respective fields.
If you are wanting to buy or sell a Tourism, Hospitality or Leisure Business or property and want to be informed of what is happening in the accommodation, hospitality and leisure sectors please sign up.
TourismProperties.com E-MONTHLY NEWSLETTER
I personally invite you to SIGN UP to receive your monthly e-newsletter offering expert advice, tips, market place updates & industry trends and urgent deadline sales of businesses & properties.
I invite you to visit www.tourismproperties.co.nz to view client testimonials.
As a business broker I pride myself on giving honest & objective advice.
You can contact me via email chrissy@tourismproperties.com or telephone 021 447 447.
Photos (300)
Events (0)
News (294)
Saturday, 30 November 2013
6:39PM
One of the oldest privately owned holiday parks in New Zealand is for sale giving buyers the opportunity to buy FHGC or Leasehold Interest
What a magic location this holiday park has as it's only 2 minutes walk to a white sandy beach on the shores of Lake Rotorua, where guests can dig their own hot water pools.
136 views
4:45PM
Bar, Restaurant & Cafe for sale West Coast, NZ great platform to build one of the best possible lifestyle tourism & hospitality businesses in New Zealand
This restaurant, bar and cafe is situated on a prime 1ha site front on to State Highway 73 between Christchurch and the West Coast of New Zealand and is for sale as either Freehold Building and Chattels or Leasehold Interest being the Business Chattels and the benefit in a long term lease.
116 views
Wednesday, 27 November 2013
2:03PM
Opportunity to buy freehold restaurant and home for less than the price of a modest Auckland house!
Are you and energetic couple with hospitality experience who want to enjoy a superb lifestyle and business potential of a freehold restaurant with owner accommodation! Fantastic opportunity for a chef/front of house couple.
82 views
Monday, 25 November 2013
7:24PM
Lodges for sale Ohakune NZ sale priced reduced and this lodge offers a wonderful opportunity for you to be host of this fantastic property
The Lodge offers four guest SuperKing bedrooms with full en-suite facilities (and separate spa bathroom) each room provides spectacular views of either the mountain or the golf course.
110 views
11:46AM
A cafe with an excellent reputation, very sound business, country feel in the middle of town in Cambridge, Waikato, New Zealand
A Coffee House with a big reputation and a very sound business set away from the hustle, yet in a highly visibility, high traffic area.
96 views
11:20AM
Resort for sale in Lombok, Indonesia successful tourism business with significant return on investment
This resort for sale in Lombok, Indonesia is an amazing opportunity to purchase a passive investment in international tourism in an area experiencing rapid development and with experienced management in place.The potential is even greater for an owner-operator! The asking price is USD$600,000 and the vendor will consider all trades on New Zealand property in part or full exchange.
78 views
Saturday, 23 November 2013
12:43PM
Land - a residential property for sale in Savusavu, Fiji Islands ideal site family residence, B&B, lodge or guest house
This land, a residential property offered for sale is an opportunity to build your own piece of paradise, be close to the town and to have the greatest views.
157 views
12:16PM
B&B for sale in Rotorua, NZ elegant Victorian styled property in a elevated position overlooking Lake Rotorua New Zealand
The owners have sympathetically renovated the house into a purpose built bed and breakfast where the owners have their private rooms away from the guests.
135 views
11:58AM
Hotel for sale in Waikato, New Zealand as freehold investment offering a once-in-a-lifetime opportunity!
Malcolm Teesdale has listed or sale the freehold investment of this striking iconic hotel located in Waikato, NZ.
128 views
11:37AM
B&B for sale near Hastings and Havelock North NZ located in heart of Hawkes Bay wine country which offers luxury accommodation and country living at its best!
115 views
Wednesday, 23 October 2013
1:14PM
Rarotonga real estate for sale oportunity to own a plantation, tourism supporting business and fantastic home
A small family owned business with good income potential is for sale in Rarotonga, Cook Islands.
173 views
Monday, 21 October 2013
1:58PM
Resort Broker selling resort in Rarotonga, Cook Islands metres to a white sandy beach and clear blue lagoon
Resort Broker Ross Larsen invites you to contact him about this boutique resort which comprises of 8 units plus a 3 bedroom owner/managers accommodation nestled within beautiful tropical gardens.
130 views
Wednesday, 16 October 2013
5:31PM
Motel business for sale in Gisborne NZ offering high quality accommodation
This motel located in Gisborne, New Zealand is a fine example of a Qualmark 4 star rating with good claims for a 4.5 star rating.
134 views
3:03PM
Apartments for sale in Rarotonga offering holiday makers and business people quality accommodation near the beach.
This unique property which is beautifully presented and has been built by professionals to ensure hassle free easy management.
156 views
Monday, 7 October 2013
5:39PM
Property for sale in Queenstown NZ originally created as boutique lodge/health retreat with extraordinary features!
You have options with this oustanding property located in Queenstown, New Zealand! This magnificant property set over two titles on 1.16ha of predominantly flat land the gardens and landscaping have been completed to an extraordinarily high level of detail.
129 views
4:47PM
B&B/Lodge for sale in Arrowtown, Queenstown Central Lakes District NZ beautiful homestead in an historic building that oozes charm
This outstanding guest accommodation business with seven bedrooms and five bathrooms rates highly on tripadvisor.com and the owners have Resource Consented plans for an additional building which would substantially increase revenue or provide a seperate family guest house facility.
137 views
4:31PM
Motel for sale in Opononi NZ on the shores of the Hokianga Harbour, Northland
This beautifully appointed motel for sale as a Freehold Going Concern where the 12 units have their own decks with delightful views of the Hokianga Harbour or gardens.
91 views
3:59PM
Fabulously appointed home with B&B or Lodge potential for sale in Queenstown NZ with the "Wow factor"
This fantastic property will exceed your expectations and is a must see for Queenstown Hill purchasers looking around $1.5m price level.
106 views
Tuesday, 1 October 2013
4:33PM
Motel with established reputation which includes approx 4 acres of flat pasture land in Rotorua, NZ is for sale as FHGC
This motel is an enchanting property and has been well maintained by the current owners.
110 views
4:18PM
Holiday park for sale in Queenstown, NZ is one of the best holiday park businesses in New Zealand and extremely profitable
Continuing growth in visitor numbers to Queenstown coupled with the undeveloped potential of the holiday park will give a new owners multiple opportunities to increase revenues and expand the business.
137 views
Friday, 27 September 2013
12:21PM
Management rights, Motel for sale in Northland NZ stunning property overlooking Shipwrecks Bay
What an opportunity to live in beautiful Northland and own a fantastic accommodation and hospitality business.
132 views
Wednesday, 25 September 2013
10:38AM
Resort for sale in Vava'u, Tonga offers quiet, spacious bungalows with stunning harbour views set in a tropical garden
The Resort enjoys an excellent location and is about 5 minutes drive from Neiafu Central Business Distrist of Vava'u group of islands in the northern part of Tonga.
135 views
Monday, 23 September 2013
5:25PM
Lodge for sale in West Coast a retreat & backpackers leaving less of an ecological footprint with great attention to sustainability
This stunning eco lodge located on the West Coast of New Zealand is a highly rated travellers retreat and backpacker accommodation which has an Environmental Award-Winning solar-powered quiet eco lodge overlooking the Paparoa mountains to the sea.
130 views
Monday, 9 September 2013
10:38AM
Hotel for sale in North Canterbury NZ located on the popular Inland Kaikoura Highway
This hotel is very well maintained and is selling as a Freehold Going Concern.
132 views
Wednesday, 4 September 2013
12:41PM
Travel business for sale in Tawa Wellington NZ are you self motivated individual to fill the role of Business Owner/Travel Specialist!
The sale of this travel business offers an excellent opportunity for you to purchase your own travel agency in one of Wellington's suburbs.
231 views
Tuesday, 3 September 2013
9:49AM
Motel with its own unique setting on the shores of Lake Rotorua New Zealand is selling the leasehold interest (business)
Motel offering resort facilities is selling the leasehold interest.
146 views
Monday, 2 September 2013
9:12PM
Motel for sale in Eltham, Taranaki NZ nice small motel property right in town which could be great semi retirement gig!
Motel in Eltham is a nice small motel property right in town with cabin like room units that gives the property a special character.
162 views
3:21PM
Tavern and motels for sale in Northern Southland with 3 titles commercial zoning price slashed by very motivated vendor
Vendors will leave money in, will you a deal today - you tell us! Tavern and motels for sale in Northern Southland 3 titles commercial zoning Freehold land with room to expand.
135 views
3:01PM
Lodge for sale in Paihia Bay of Islands NZ business recently closed but was very successfully run as backpackers/affordable accommodation.
Property features approximately 24 units predominantly with ensuites sleeps approximately 50 people.
139 views
Thursday, 29 August 2013
11:50AM
Motel for sale in Wellington NZ with great hosting and very good reputation
Motel selling as Freehold Going Concern the business operates well with the owners working the units themselves.
395 views