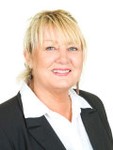 Chrissy Chisholm - Tourism Business Broker
Individual // Real Estate // New Zealand
Member since: 3 September 2009
Profile views: 56621
TourismProperties.com - Specialist Tourism Hospitality & Leisure Real Estate Business Brokers throughout New Zealand matching buyers and sellers - including motels for sale, hotels for sale, management rights for sale, boutique and luxury lodges for sale, tourism accommodations businesses and properties for sale, bed & breakfasts for sale, backpackers for sale, holdiay parks / camping grounds for sale, motor inns for sale, tourist hotels for sale, bars for sale, cafes for sale, country pubs for sale, vineyards & wineries for sale, eco tourism businesses and properties for sale, adventure tourism businesses for sale, tourism transport businesses for sale including limos, yatch charters, coach businesses tourist development sites for sale, franchise businesses for sites, unique & rare to find businesses & properties, buy sell biz experts, new zealand wide.
TourismProperties.com are Niche experts in the Tourism Hospitality & Leisure sector of the Real Estate Industry with specialist knowledge, huge data base and Business Brokers who understand their Regions and business brokering who work with experts in their respective fields.
If you are wanting to buy or sell a Tourism, Hospitality or Leisure Business or property and want to be informed of what is happening in the accommodation, hospitality and leisure sectors please sign up.
TourismProperties.com E-MONTHLY NEWSLETTER
I personally invite you to SIGN UP to receive your monthly e-newsletter offering expert advice, tips, market place updates & industry trends and urgent deadline sales of businesses & properties.
I invite you to visit www.tourismproperties.co.nz to view client testimonials.
As a business broker I pride myself on giving honest & objective advice.
You can contact me via email chrissy@tourismproperties.com or telephone 021 447 447.
Photos (471)
News (462)
Thursday, 11 February 2016
2:06PM
Residence for sale in Fiji. Ideal for investors looking for a private Fijian beach front dream home or to be used as a tourism rental!
This beautiful quiet and private beachfront section with a magnificant home within a gated community overlooking pristine beach could be yours! There are three fully air conditioned bedrooms each with its own en-suite and shower.
81 views
Friday, 5 February 2016
4:13PM
Motel lodge for sale in Gisborne New Zealand selling Freehold Going Concern. The business has excellent turnover and is very profitable.
If you are in the market place to buy a Freehold Going Concern motel lodge then this business should be at the top of your "to look at" list.
181 views
Wednesday, 3 February 2016
2:02PM
Bar and restaurant for sale in prosperous Waikato town. Negotiable: open to offers!
This business is currently operating only 4.5 days a week, leaving plenty of growth potential!.
174 views
Friday, 29 January 2016
2:53PM
Motel business for sale in Dunedin New Zealand. This is the Rolls Royce of motel businesses for sale in NZ
It is not often that such a highly profitable, well maintained, well managed, low maintenance, fully systemised business goes on the market.
237 views
Wednesday, 27 January 2016
3:23PM
Franchise for sale Queenstown NZ opportunity to be part of the largest franchised indoor children's adventure playgrounds and cafes in the South Pacific
This is a "one off" opportunity to own the Queenstown franchise (leasehold interest) business of the leading and largest indoor children's adventure playground and cafes in the South Pacific situated in the new Entertainment Precinct at Remarkables Park Town Centre adjacent to the Queenstown Airport, Queenstown New Zealand.
230 views
2:21PM
Hotel Freehold Investment for sale in Southern Alps, Canterbury, NZ
If you are looking for a solid long-term return on your investment then this could be be just what you are looking for! This is a one off opportunity to purchase an investment property in a unique location in the Southern Alps of New Zealand.
194 views
Friday, 22 January 2016
1:50PM
Motel for sale in Canterbury NZ. Affordable opportunity to own and operate your own motel business!
Motel Freehold Going Concern sale which is a very good performing motel which is well-maintained offering comfortable accommodation at reasonable prices.
296 views
Monday, 18 January 2016
5:40PM
Queenstown hospitality business for sale. Perhaps Queenstown's best hospitality opportunity in many years!
285 views
Wednesday, 6 January 2016
12:50PM
Holiday Park for sale in Central Otago with lovely big home and big block of land.
The sale of this holiday park which has a price tag of $395k +GST (if any) is a great opportunity for someone wanting to own a FHGC business with a lot of land, buildings chattels and goodwill for the money.
276 views
Tuesday, 5 January 2016
2:18PM
Once in a lifetime opportunity to purchase a special property and business which has been lovingly developed over 30 years.
A very special hospitality and property development opportunity and we are looking for expressions of interest for the Freehold Going Concern in the area of NZ$4.5m +GST (if any.
268 views
Saturday, 2 January 2016
1:42PM
A rare opportunity to acquire a highily-rated Rotorua motel & conference centre
Motel & Conference Centre leasehold interest (business) for sale located on the shores of Lake Rotorua which is one of the most attractive motels in the tourist hub of Rotorua.
323 views
Thursday, 24 December 2015
11:20AM
Management rights and Freehold Investment for sale in Queenstown NZ
The sale of these management rights and freehold investment gives a buyer the opportunity to live and work in Queenstown where over 2 million visitors are drawn to each year.
489 views
Wednesday, 23 December 2015
3:59PM
13 unit motel for sale in Te Anau NZ. This is a great opportunity for a couple or family looking to enter the motel industry!
This 13 unit motel well kept and attractive property is offered for sale as a leasehold interest (business) which is strategically located in Te Anau and one of the property features is the 2 bedroom home which is spacious, light and airy with sliding door opening onto the private outdoor areas and a fantastic vegetable garden.
431 views
Thursday, 17 December 2015
4:24PM
Motels for sale in West Coast. The value is in the land, buildings and chattels!
4 star + plus motels were designed and built by the owners in 2008, offering quality accommodation nestled amongst the native bush of the West Coast of New Zealand.
438 views
Tuesday, 15 December 2015
12:18PM
Motel for sale in Christchurch NZ located in one of the best locations in town!
The sale of this motel business offers a buyer an opportunity to buy into the Christchurch accommodation market in one of the best locations in town.
393 views
Friday, 11 December 2015
2:25PM
Restaurant for sale in Waikato NZ for $80k +GST (if any) +SAV which includes accommodation.
This is a must see for a chef/front of house couple wanting to purchase their own restaurant with accommodation which has an entry price and rental that are modest with huge potential.
289 views
Thursday, 10 December 2015
7:04PM
Lodge & Backpackers for sale in Central Plateau NZ offering a comfortable home and opportunity to grow revenue to reach its potential!
The sale of this lodge & backpackers will appeal to a couple or person looking to enjoy the lifestyle of the Central Plateau in New Zealand in a very comfortable home where most of the outgoings are covered by the business, while growing the revenue to reach its potential! The lodge is located in a quiet residential neighbourhood close to all amenities.
330 views
4:42PM
Hotel business for sale in Funafuti, Tuvalu. Bids for management concession of 20 bedroom hotel!
The hotel is a 20 bedroom hotel situated in Funafuti, the capital of Tuvalu.
293 views
Friday, 4 December 2015
2:05PM
Lodge or Bed and Breakfast potential for sale in Central Otago NZ Big home with all the whistles and bells!
This is a big home with approximately 1.95ha property which could be turned into a fantastic 6 bedroom lodge or bed and breakfast located right in the hub of Central Otago New Zealand.
371 views
Thursday, 3 December 2015
12:06PM
Motel & Conference Centre for sale in Waikato region of NZ just minutes from the famous Waitomo Caves
This unique motel accommodation and conference centre which is selling as a Freehold Going Concern. Development opportunities abound! This property receives massive media coverage from around the world.
351 views
Tuesday, 1 December 2015
1:22PM
Cafe for sale in Queenstown region of New Zealand with a price tag of $65k +GST (if any) +SAV
The sale of this cafe opens up a great business opportunity for a hospitality couple who could take this business to the next level.
384 views
Monday, 30 November 2015
5:26PM
Motel for sale in Waikato NZ opportunity to enjoy the benefits of buying a profitable business which also provides a home!
This motel has a key location, great presentation and is a sound business.
323 views
Tuesday, 24 November 2015
7:25PM
Country Cafe for sale situated on busy tourist route in Central Otago which is a seriously profitable business!
This country cafe is a good looker which has great chattels and lease in place to ensure this "cash cow" continues for many years to come.
293 views
Saturday, 21 November 2015
6:27PM
Successful iconic restaurant and pub for sale as Freehold Going Concern in Waikato!
This is your chance to purchase a successful iconic restaurant and pub with substantial turnover from bar and gaming, plus dining and functions from the well-equipped commercial kitchen.
261 views
12:19PM
Restaurant for sale in Queenstown NZ. This business awaits an energetic hospitality operator to unfold the potential!
Rare opportunity for a hospitality operator to get into an exciting business and built to a new level! This themed restaurant is strategically located in Queenstown with a great lease structure and term of lease, modern and very new fit out plus excellent plant and equipment.
251 views
Thursday, 19 November 2015
5:33PM
Great opportunity to buy a new hospitality business in a purpose built commercial building prescient that will continue to grow in Christchurch New Zealand
New bar and eatery for sale in Christchurch.
281 views
Tuesday, 17 November 2015
5:29PM
Holiday Park for sale now in Invercargill NZ. 85% net operating surplus is ongoing sustainable income!
This holiday park has been trading for 50 years and there is a good range of accommodation options including tent sites, powered sites, peranent sites, self contained units and cabins set in sheltered, mature parklike grounds.
244 views
Monday, 16 November 2015
2:07PM
Proven and profitable motel business for sale in Waikato region of New Zealand. Highly recommended for first-time moteliers!
This is an amazing opportunity secure yourself a proven and profitable motel in an excellent location.
285 views
Tuesday, 10 November 2015
1:28PM
Cafes restaurants for sale in Queenstown New Zealand. This sale is a great opportunity for a hospitality operator to get into a cafe business in Queenstown at a very good price!
This cafe restaurant for sale as leasehold interest (business) has a prime location with indoor and outdoor dining.
374 views
Monday, 9 November 2015
12:08PM
Tourism adventure businesses for sale in Queenstown/Wanaka/Central Otago region of New Zealand are the Otago Central Rail Trail Specialist companies!
397 views