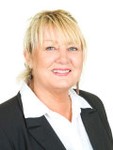 Chrissy Chisholm - Tourism Business Broker
Individual // Real Estate // New Zealand
Member since: 3 September 2009
Profile views: 54624
TourismProperties.com - Specialist Tourism Hospitality & Leisure Real Estate Business Brokers throughout New Zealand matching buyers and sellers - including motels for sale, hotels for sale, management rights for sale, boutique and luxury lodges for sale, tourism accommodations businesses and properties for sale, bed & breakfasts for sale, backpackers for sale, holdiay parks / camping grounds for sale, motor inns for sale, tourist hotels for sale, bars for sale, cafes for sale, country pubs for sale, vineyards & wineries for sale, eco tourism businesses and properties for sale, adventure tourism businesses for sale, tourism transport businesses for sale including limos, yatch charters, coach businesses tourist development sites for sale, franchise businesses for sites, unique & rare to find businesses & properties, buy sell biz experts, new zealand wide.
TourismProperties.com are Niche experts in the Tourism Hospitality & Leisure sector of the Real Estate Industry with specialist knowledge, huge data base and Business Brokers who understand their Regions and business brokering who work with experts in their respective fields.
If you are wanting to buy or sell a Tourism, Hospitality or Leisure Business or property and want to be informed of what is happening in the accommodation, hospitality and leisure sectors please sign up.
TourismProperties.com E-MONTHLY NEWSLETTER
I personally invite you to SIGN UP to receive your monthly e-newsletter offering expert advice, tips, market place updates & industry trends and urgent deadline sales of businesses & properties.
I invite you to visit www.tourismproperties.co.nz to view client testimonials.
As a business broker I pride myself on giving honest & objective advice.
You can contact me via email chrissy@tourismproperties.com or telephone 021 447 447.
Photos (429)
News (420)
Thursday, 8 October 2015
4:06PM
Opportunity to buy prime real estate in unique tourist destination on the West Coast of New Zealand
There are a number of accommodation options from units, B&B or campervan sites, home and the opportunity to grow the business or expand! This sale of the Freehold Going Concern gives the buyer an opportunity to buy prime real estate in one of the unique tourist destinations in New Zealand.
116 views
Friday, 2 October 2015
1:28PM
Cafe and takeaway business for sale in Rarotonga, Cook Islands
This business is priced to sell! This cafe and takeaway is located in Avarua Town right opposite the wharf and is hugely popular with tourists and locals.
191 views
12:33PM
Motel for sale Invercargill offering a buyer of a FHGC motel a brilliant deal!
If you purchase this Freehold Going Concern motel you would be buying 7 motels, a super 3 bedroom home, an adjoining section (if required) at the price of a house.
180 views
Thursday, 1 October 2015
4:43PM
Boutique Hotel for sale in Arrowtown and is one of New Zealand's most highly rated exquisite Boutique Hotels
This beautifully appointed Boutique Hotel has a strategic location and is situated in the historic zone of Arrowtown township.
242 views
4:22PM
Luxury home currently run as a 5 star lodge with panoramic views offering an exceptional property and business opportunity located in Gibbston, Queenstown, New Zealand is for sale
203 views
Thursday, 24 September 2015
5:29PM
Great motel FHGC buying opportunity in Southland ready for new owners to take to the next level and reap the rewards!
This large motel complex in strategically positioned on the state highway to the tourism meccas of Queenstown, Fiordland and Southern Lakes District.
280 views
Wednesday, 23 September 2015
4:26PM
Hospitality business in Canterbury that offers great value at an affordable entry level listed for sale by Brad Watts Tourismproperties.com
This is a fantastic business that offers more than just a pub with beer.
259 views
Wednesday, 16 September 2015
5:41PM
Motel and Serviced Apartments for sale in Dunedin offering superior accommodation with a touch of class and excellent bottom line profits
This motel and serviced apartments is for sale as a leasehold business in Dunedin New Zealand.
321 views
Tuesday, 15 September 2015
4:07PM
Very well priced motel property and business for sale in Otago
There are not many opportunities like this available in New Zealand where you can purchase a very well priced freehold going concern motel property and business at $695,000 + GST (if any) located in Otago, New Zealand.
342 views
Monday, 7 September 2015
2:54PM
Management rights for sale in Whitianga included in realistic price is a freehold managers apartment on unit title
These management rights offer 18 individually owned stylish, spacious, quality apartments with a good configuration and patios or enclosed balconies which have fantastic views across the bay and beyond.
389 views
12:37PM
Cafe business for sale in Central Otago which is a seriously profitable business with excellent return on investment
If you are looking to purchase a cafe business that is looking close to giving you a 30% return on your investment, look no further.
391 views
Friday, 4 September 2015
6:51PM
Real estate for sale in the tourism sector of New Zealand. Motel Freehold Going Concern listed for sale by TourismProperties.com
New Zealand tourism sector is booming and this is your opportunity to purchase a slice of real estate in the accommodation industry.
409 views
Wednesday, 2 September 2015
2:36PM
Arrowtown restaurant cafe & bar for sale. Great business ideal for hospitality person or couple to put your stamp on the dining scene in Arrowtown and Central Otago foodie experience!
This is a very exciting leasehold hospitality business for sale in Arrowtown which is only a 20 minute drive drom Queenstown and is offered for sale as a Going concern including chattels, goodwill, excellent lease (and landlord) along with Food and Beverage Stock at valuation.
438 views
Monday, 31 August 2015
2:14PM
Queenstown Business Broker Adrian Chisholm has listed for sale a great piece of tourism real estate and profitable business
Country cafe bar gifts fuel and holiday camping ground located between the West Coast and the Wanaka - Queenstown Southern Lakes region.
432 views
Wednesday, 26 August 2015
6:55PM
Motel Freehold Going Concern for sale in Canterbury with three freehold titles on offer
This motel is located in Canterbury that offers excellent returns on investment in a rapidly growing catchment area for residential and commercial property development and the increased demand on accommodation continues to grow.
363 views
10:12AM
Motel for sale in Napier offering a great opportunity for new comers to the industry or if you want to down size for a slower pace management setting!
This extremely well presented motel which is situated a few minutes drive from Napier's beautiful inner harbour and next to an estuary where there are excellent restaurants, cafes and bars and lots of tourists activities.
309 views
Sunday, 23 August 2015
5:22PM
Hotel for sale in Arrowtown New Zealand offering a real opportunity for hospitality management couple or family!
Established in 1866 this original country pub is a true icon located on the Main Street of historic Arrowtown which is a busy and vibrant township offering a great lifestyle.
367 views
Wednesday, 19 August 2015
3:54PM
Resort management rights business for sale in Wellington Region of New Zealand offering luxury apartments, quality accommodation only 100 metres from the beach!
Highly recommended viewing these management rights as this is as close as it gets to 'lifestyle' living in the accommodation sector.
396 views
Tuesday, 11 August 2015
5:31PM
Cafe & Gifts selling the Freehold Going Concern this profitable business provides food and beverages in one of New Zealand's most stocked gift and clothing stores.
This is a very profitable business providing FITs and Tour Groups both Food and Beverage refreshments and one of New Zealand's most stocked Gift and Clothing store aimed at the travelling public and overseas guests.
412 views
Monday, 10 August 2015
4:27PM
Vineyard & Accommodation for sale in Alexandra, Central Otago, NZ beautifully presented vineyard and B&B that has the "WOW" factor
This Boutqiue vineyard is predominantly Pinot Noir with a small amount of Gewurztraminer the vendor's philosophy is quality rather than quantity which has won them awards.
402 views
Friday, 31 July 2015
12:32PM
Holiday park for sale in North Otago, New Zealand great business opportunity to purchase a business and lifestyle at an affordable price!
This holiday park is situated on approx.
465 views
Wednesday, 29 July 2015
12:18PM
Brilliant licensed cafe for sale in Tauranga, NZ. An astute hospitality buyer will spot the massive opportunity to increase revenue!
This well known rustic cafe has loads of charm, warmth and character.
394 views
Wednesday, 22 July 2015
5:30PM
Motel for sale in Wellington. Occupancies are good in the wider Wellington region and this motel gets it's fair share of business!
This motel is selling the Freehold Going Concern and has 15 spacious motel units with good configuration.
498 views
Tuesday, 21 July 2015
8:21PM
Holiday Park for sale in Otago, NZ. This is one of New Zealand's best business opportunities!
This Holiday Park offered for sale and located in Otago, New Zealand is selling the Freehold Going Concern (on leasehold land).
468 views
Tuesday, 14 July 2015
4:35PM
Tavern for sale in Queenstown, New Zealand Great opportunity to take this dual income streamed tavern to a new level!
This tavern is situated in a high profile location and the income streams include a great bar with pool table, darts, gaming machines, a big selection of tap beers and the restaurant operation that has an good menu.
483 views
Friday, 10 July 2015
5:38PM
Business for sale in New Zealand. Where in the Queenstown region can you purchase land, buildings, chattels and business for under $465,000?
Cafe and wine bar which is situated just 20 minutes drive from Queenstown Airport in Central Otago, New Zealand.
392 views
Thursday, 9 July 2015
1:14PM
Motel for sale in Manawatu Wanganui region of NZ selling the Freehold Going Concern.
There is a good surplus of income after the owners pay themselves a rent and the numbers look good.
325 views
Tuesday, 7 July 2015
12:41PM
Hotel Freehold Investment for sale in New Zealand. Excellent opportunity to be landlord of a hotel with good returns!
Any buyer of a hotel freehold investment will want to investigate this hotel freehold investment for sale which enjoys lake frontage and is showing approximately 7.5% return.
369 views
Saturday, 27 June 2015
4:46PM
Restaurant and Conference Centre for sale in Central Otago offering a truly awesome business opportunity!
Brilliant hospitality business opportunity for a hospitality minded couple or family to take this modern, strategically located food and beverage business to the next level and enjoy the lifestyle being just 40 - 50 minutes from both Queenstown and Wanaka.
424 views
Thursday, 25 June 2015
4:49PM
Tonga real estate for sale. Lodge in Vava'u, Tonga business and lease property for sale in waterfront location
This lodge has incredible views of the Port of Refuge Harbour in Tonga.
456 views