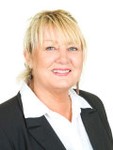 Chrissy Chisholm - Tourism Business Broker
Individual // Real Estate // New Zealand
Member since: 3 September 2009
Profile views: 53950
TourismProperties.com - Specialist Tourism Hospitality & Leisure Real Estate Business Brokers throughout New Zealand matching buyers and sellers - including motels for sale, hotels for sale, management rights for sale, boutique and luxury lodges for sale, tourism accommodations businesses and properties for sale, bed & breakfasts for sale, backpackers for sale, holdiay parks / camping grounds for sale, motor inns for sale, tourist hotels for sale, bars for sale, cafes for sale, country pubs for sale, vineyards & wineries for sale, eco tourism businesses and properties for sale, adventure tourism businesses for sale, tourism transport businesses for sale including limos, yatch charters, coach businesses tourist development sites for sale, franchise businesses for sites, unique & rare to find businesses & properties, buy sell biz experts, new zealand wide.
TourismProperties.com are Niche experts in the Tourism Hospitality & Leisure sector of the Real Estate Industry with specialist knowledge, huge data base and Business Brokers who understand their Regions and business brokering who work with experts in their respective fields.
If you are wanting to buy or sell a Tourism, Hospitality or Leisure Business or property and want to be informed of what is happening in the accommodation, hospitality and leisure sectors please sign up.
TourismProperties.com E-MONTHLY NEWSLETTER
I personally invite you to SIGN UP to receive your monthly e-newsletter offering expert advice, tips, market place updates & industry trends and urgent deadline sales of businesses & properties.
I invite you to visit www.tourismproperties.co.nz to view client testimonials.
As a business broker I pride myself on giving honest & objective advice.
You can contact me via email chrissy@tourismproperties.com or telephone 021 447 447.
Photos (408)
News (400)
12:32PM
Holiday park for sale in North Otago, New Zealand great business opportunity to purchase a business and lifestyle at an affordable price!
This holiday park is situated on approx.
87 views
Wednesday, 29 July 2015
12:18PM
Brilliant licensed cafe for sale in Tauranga, NZ. An astute hospitality buyer will spot the massive opportunity to increase revenue!
This well known rustic cafe has loads of charm, warmth and character.
91 views
Wednesday, 22 July 2015
5:30PM
Motel for sale in Wellington. Occupancies are good in the wider Wellington region and this motel gets it's fair share of business!
This motel is selling the Freehold Going Concern and has 15 spacious motel units with good configuration.
237 views
Tuesday, 21 July 2015
8:21PM
Holiday Park for sale in Otago, NZ. This is one of New Zealand's best business opportunities!
This Holiday Park offered for sale and located in Otago, New Zealand is selling the Freehold Going Concern (on leasehold land).
235 views
Tuesday, 14 July 2015
4:35PM
Tavern for sale in Queenstown, New Zealand Great opportunity to take this dual income streamed tavern to a new level!
This tavern is situated in a high profile location and the income streams include a great bar with pool table, darts, gaming machines, a big selection of tap beers and the restaurant operation that has an good menu.
279 views
Friday, 10 July 2015
5:38PM
Business for sale in New Zealand. Where in the Queenstown region can you purchase land, buildings, chattels and business for under $465,000?
Cafe and wine bar which is situated just 20 minutes drive from Queenstown Airport in Central Otago, New Zealand.
386 views
Thursday, 9 July 2015
1:14PM
Motel for sale in Manawatu Wanganui region of NZ selling the Freehold Going Concern.
There is a good surplus of income after the owners pay themselves a rent and the numbers look good.
318 views
Tuesday, 7 July 2015
12:41PM
Hotel Freehold Investment for sale in New Zealand. Excellent opportunity to be landlord of a hotel with good returns!
Any buyer of a hotel freehold investment will want to investigate this hotel freehold investment for sale which enjoys lake frontage and is showing approximately 7.5% return.
365 views
Saturday, 27 June 2015
4:46PM
Restaurant and Conference Centre for sale in Central Otago offering a truly awesome business opportunity!
Brilliant hospitality business opportunity for a hospitality minded couple or family to take this modern, strategically located food and beverage business to the next level and enjoy the lifestyle being just 40 - 50 minutes from both Queenstown and Wanaka.
422 views
Thursday, 25 June 2015
4:49PM
Tonga real estate for sale. Lodge in Vava'u, Tonga business and lease property for sale in waterfront location
This lodge has incredible views of the Port of Refuge Harbour in Tonga.
439 views
Tuesday, 23 June 2015
12:58PM
Real Estate Queenstown NZ. Unique tourism real estate for sale in Queenstown, New Zealand
Tavern, Craft Brewery, adjoining residence and staff accommodation cottage is a very unique and exciting tourism real estate sale and the opportunity to take over the management rights.
396 views
Friday, 19 June 2015
2:55PM
Very unique hospitality and tourism accommodation opportunity in Queenstown, NZ Residential, Business, Lifestyle package for sale!
Freehold Going Concern; Management rights opportunity for sale in Queenstown/Wanaka/Central Otago region of New Zealand.
502 views
Saturday, 13 June 2015
8:05PM
Christchurch Boutique Hotel for sale offering the benefits of a hotel, together with the personal service of a boutique bed and breakfast
This historic Boutique Hotel located in central city location in Christchurch, New Zealand offers luxury bed and breakfast accommodation and event venue.
598 views
Saturday, 23 May 2015
3:40PM
This is the first time in 20 years this Freehold Going Concern is on the market for sale. Very desirable complex which the new owner could operate or lease it out!
This desirable motel complex 16 spacious units and a delightfully spacious and comfortable 2 x bedroom manager's/owner's accommodation.
716 views
Thursday, 21 May 2015
9:30AM
Motel for sale in Whangarei, Northland, New Zealand in high profile position!
This motel is selling it's leasehold interest (business) offers high quality accommodation to visitors to Whangarei and is close to the CBD, hospital, restaurants, cafes, bars and local attractions.
727 views
Wednesday, 20 May 2015
1:56PM
Motel for sale in Gisborne Region of New Zealand selling as Freehold Going Concern . Excellent business opportunity with great turnover and is very profitable.
The sale of this Freeholding Going Concern located in a special and unique place located in the Gisborne region of the East Coast of New Zealand.
765 views
10:20AM
Hotel for sale in Southland, New Zealand which is an important part of the local community and is selling as Freehold Going Concern
Hotel for sale in Southland, New Zealand which has quality chattels and renovations, bars, restaurant and accommodation.
662 views
Thursday, 14 May 2015
7:57PM
Waterfront motel for sale as leasehold interest (business) with amazing ocean and costal views located in Whitianga, Coromandel Peninsula, New Zealand
Wow this motel has superb beachfront location and is selling leasehold interest (business).
143 views
12:38PM
Management rights for sale in Coromandel, NZ this is one of New Zealand's best management rights business currently on the market.
This management rights complex in very attractive and is situated in a seaside resort location in the Coromandel, New Zealand and is one of New Zealand's finest accommodation businesses with a 43 year management rights tenure.
759 views
Tuesday, 12 May 2015
9:51AM
New Zealand beachfront motor camp for sale located in Bay of Plenty, New Zealand. The present owners have operated this successful business whilst enjoying the luxury of living by sea!
This motor camp is for sale as a FHGC.
771 views
Monday, 11 May 2015
6:25PM
Motel for sale in Whakatane selling as Freehold Going Concern with high quality chattels. This is an excellent business with above takings per unit!
This freehold going concern motel located in Whakatane should be put to the top of your motel shopping list as it is an excellent motel business with above average takings per unit, i.e.
741 views
2:30PM
TourismProperties.com welcomes Steve Brown Tourism & Hospitality Business Broker servicing the Bay of Plenty, Rotorua, Tauranga & Gisborne regions of New Zealand
Steve Brown has joined our specialized team of Business Brokers who help buyers and sellers of motels, hotels, management rights, lodges, holiday park, all accommodation, hospitality and tourism businesses and properties throughout New Zealand.
694 views
1:44PM
Christchurch restaurant and bar for sale offering a fantastic opportunity for a smart operator to own and operate a successful restaurant and bar!
What is exciting about this restaurant and bar business for sale opportunity is there is room to continaully improve on the success already achieved by maintaining the core values and marketing initiatives.
685 views
Sunday, 10 May 2015
5:45PM
Motel for sale in Dunedin, NZ offering opportunity for an estute purchaser to buy a "Rolls Royce" motel business!
The sale of this motel and conference centre in Dunedin, New Zealand gives a buyer the opportunity to purchase an established motel business that ticks all the boxes.
638 views
Monday, 4 May 2015
8:47PM
Managed investment properties for sale in Auckland. This is your chance to be part of a new hotel investment opportunity!
With construction due to commence in the first half of 2015 the hotel comprises 42 furnished units, being a mixuture of studios and one bedroom units.
702 views
5:48PM
New property investment opportunity in Christchurch, New Zealand with premium returns!
Freehold Investment - Unit Title.
438 views
5:14PM
Opportunity to buy your own freehold hospitality and accommodation business located in Marlborough, New Zealand. Well established profitable business ready for further development!
This Inn cafe & bar business attracts domestic and international visitors for meanls and coffee breaks.
376 views
4:51PM
Motel and restaurant for sale in Taumaranaui, NZ selling as freehold going concern with an attractive asking price in terms of return on investment!
This freeholding going concern sale of this motel and restaurant located in Taumaranui, New Zealand is definately worth investigating and priced at $575,000 + GST (if any).
333 views
4:17PM
Hotel business for sale in Northland, NZ with absolute waterfront position. Stunning seaside property providing picturesque and magnificent views of the harbour.
This beautiful hotel and resort situated by the quiet water's edge with no road in front of the property is a poular tourist destination.
323 views
3:46PM
Motel for sale in Rotorua, NZ opportunity to purchase new motel lease in small and easy to manage motel complex
Motel leasehold interest (business) for sale in Rotorua.
303 views