FOOTBALL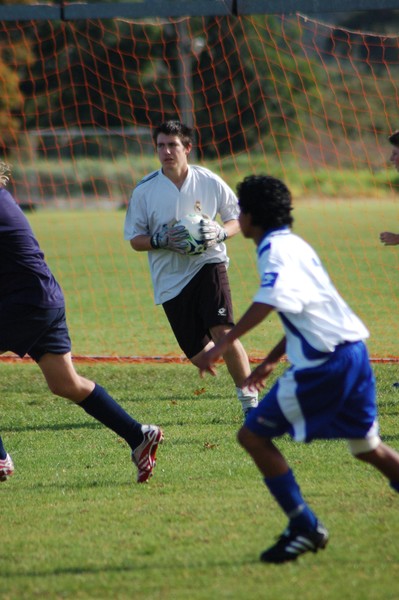 Outstanding Soccer success
Friday 18 May 2007, 3:12PM
By Mediacom
1474 views
Whangaparaoa College is delighted that a Year 11 learner, Ben Sherlock, has been selected for the New Zealand Under 15 soccer team. Ben Sherlock has been selected as goal keeper in the team and is the only representative in the New Zealand team north of the Harbour Bridge.


Ben plays soccer for the college team and for the local club as well. He is passionate about sport and soccer and is very proud of his achievements. Ben is a supporter of Fulham and he was pleased with their win recently against Liverpool. "I want to represent New Zealand well," he states. Ben was selected for the team after gaining representative honours at North Harbour level and competing in national tournaments.


His school soccer coach is Mr Chris Chimwayange who is enthusiastic about Ben. "He is a very committed player."


The New Zealand team is travelling to Guangzhou in China to play three games against Chinese teams. Members of the team have to contribute $4500 for the trip. Whangaparaoa College principal Brian O'Connell says the college will be organising a mufti day to raise funds to support Ben.


"Ben's family are very supportive and proud of him," states Mr O'Connell, "but he comes from a family with a solo mum who is at University." Money is often hard for the family stated Mr O'Connell. "It is important that the Whangaparaoa College and the community support such an outstanding achievement." Mr O'Connell has been in contact with the family and Ben's mother is happy to work with the college to raise funds for Ben to travel to China. Business and community groups who may be able to support Ben can contact the Principal of Whangaparaoa College, Mr Brian O'Connell who is coordinating fundraising with Ben's mother.