MUSIC
19 April 2012, 10:31AM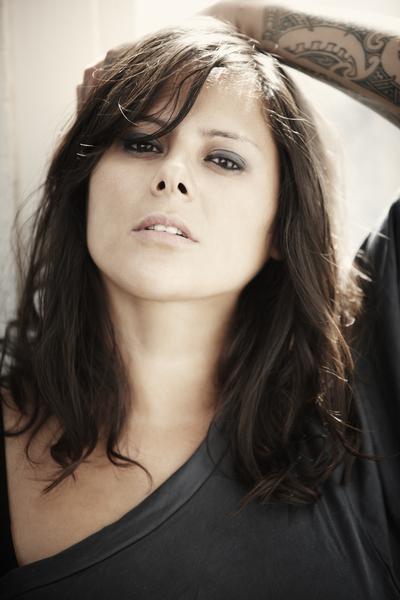 Anika Moa back by popular demand for THE WHISKEY LIVE 2012
PROUDLY PRESENTED BY
VODAFONE NZ, GRABASEAT, BECK'S BEER
NZ MUSIC MONTH
GEORGE FM & CONCRETE PLAYGROUND
***
THE WHISKEY LIVE RETURNS FOR NZ MUSIC MONTH
First announcement (second Announcement Tuesday 1 May)
Ponsonby's premier music venue, THE WHISKEY, has officially announced its massive NZ Music Month celebrations with the 3rd annual installment of THE WHISKEY LIVE 2012. 70 acts over 25 nights; intimate performances from emerging and established musicians from rock to pop, to DJ and hip hop collective, new and veteran talent, there's something for everyone at THE WHISKEY LIVE 2012 series.
Unlike anywhere seen in New Zealand, THE WHISKEY LIVE has steadily become a
headline attraction for New Zealand Music Month, with New Zealand artists jumping at the opportunity to perform at THE WHISKEY's unique and intimate stage set up. With a capacity of up to 100 people, THE WHISKEY LIVE provides the perfect opportunity for fans to see their favourite Kiwi artists perform within arms length.

And due to the growth and popularity of THE WHISKEY LIVE series of events, new partners have come on board in the form of VODAFONE NZ, GRABASEAT, BECK'S BEER, NZ MUSIC INDUSTRY COMMISSION, GEORGE FM and CONCRETE PLAYGROUND.

The 12th annual NZ Music Month festivities are less than two weeks away and already THE WHISKEY LIVE series promises to be biggest yet, with the release of the first two weeks of entertainment.
The first announcement line up (first 10 nights) includes:
Anika Moa, Annabel Fay & Bulletproof, Black White Dynamite, Coast,
Don McGlashan, Ekko Park, Greg Fleming & The Trains, Hello Sailor, Jamie McDell, Jonny Love, Kurt Shanks & The Drakes, Lisa Crawley, Lydia Cole, OPSHOP, People of Paris, Sons of Vegas, SuperVillains RMC, The Adults, The Babysitters Circus, the feelers & The Jordan Luck Band.
New initiatives to this year's event include:
• Vodafone NZ will be partying with their customers throughout the month at the funky Vodafone RedRoom . It'll offer punters a more chilled, spacious and VIP experience including Panasonic widescreen projectors, food and drinks complemented by a Dan Buckley Art installation.
• Beck's are undertaking a search for New Zealand' next best thing and giving the winner the opportunity to open for the closing night of THE WHISKEY LIVE 2012. Details to be released shortly on The Becks NZ and THE WHISKEY Facebook pages.
• George FM & other select DJ's will be playing each night to ensure the party continues.
THE WHISKEY bar owner, Andrew Bruce is thrilled with the 2012 line-up:
"Absolutely stoked to see the hype building for THE WHISKEY LIVE 2012. The artists are really pumped as they come up with new ideas to play different sets than they usually would. It's a great opportunity for all music lovers; they get to see their favourite NZ acts up close and personal. May is going to be a totally insane month."
"The challenge for me this year was to build on the success of last three years we have been involved in NZ Music Month, not so much to make it bigger, but better. People say NZ Music is dying. It's so not. It's alive and very, very well. But I do think people do want to see something different and I believe the atmosphere we have created with THE WHISKEY LIVE offers something totally unique and very special."
Dates / Line Up as follows:
Tues 1 May The Adults with support Greg Fleming & The Trains (DJ Dan Aux)
Wed 2 May The Jordan Luck Band with support Ekko Park (DJ Thane Kirby)
Thurs 3 May Anika Moa, with support Lydia Cole (DJ Sophia Nash)
Fri 4 May The Babysitters Circus with support SuperVillains RMC (DJ Sweet Mix Kids)
Sat 5 May the feelers with support Kurt Shanks & The Drakes (DJ James Coleman)
Tues 8 May Don McGlashan with support Lisa Crawley (DJ Art Heist)
Wed 9 May Annabel Fay & Bulletproof with support Jamie McDell (DJ's MayaVanya)
Thurs 10 May OPSHOP with support Jonny Love (DJ Clarke Gayford)
Fri 11 May People of Paris support Sons of Vegas & Black White Dynamite
Sat 12 May Hello Sailor with support Coast (DJ Thane Kirby)
The remaining 15 nights celebrating the 12th annual NZ Music Month will be announced on Tuesday 1 May.
Tickets are limited and go on-sale at 9am on Tuesday 24 April via Ticketmaster – www.ticketmaster.co.nz or phone 0800 111 999. Full show info is available at www.whiskeybars.com.
SPONSORS
Vodafone – www.vodafone.co.nz.sponsorship , Grabaseat – www.grabaseat.co.nz, Beck's Beer – www.facebook.com/becksNZ, NZ Music Commission – www.nzmusicmonth.co.nz , George FM – www.georgefm.co.nz, Concrete Playground – www.concreteplayground.co.nz