MUSIC
14 May 2012, 10:21AM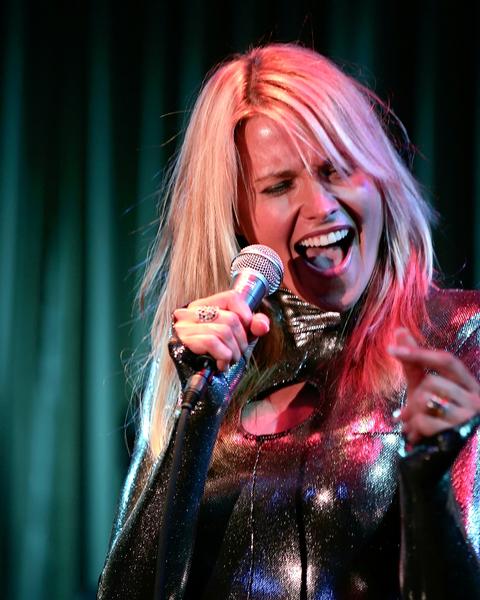 Lucy Lawless & Friends: one show only at The Kings Arms: announcement
Get Lawless with Lucy & Friends for one night only!

Lucy Lawless & friends invite you to a night of wickedness,
all in the name of rock'n'roll licks, good times and tickling the funny bone.
With a cluster of high grade musical and comedic friends, Lucy Lawless invites you to a 'one night only' event of rock'n'roll'n'revellry and R18 indulgence on Sunday 27 May at Auckland's iconic King's Arms.
It's an all-star team up including Amazon queens - Anika Moa and Julia Deans, Scott Wotherspoon, Ben Jurisich and JaSonic Smith. Plus long-time Lawless compadre Joe Lo Duca; composer of Xean, Hercules and Spartacus soundtracks. On this occasion he's likely to channel his 15 year old soul - when he was a support act for 70's rock legends Ted Nugent and Bob Seger.
Fanning the flames of this wild desire is the wickedly talented Urzila Carlson, the Sarf Afrikaan comedienne well known to NZ audiences and the woman who is solely responsible for convincing kiwis that South Africans are good bastards and bitches.
It's a gonzo inspired event – one decided over late night wine - a gathering of great musicians and an irreverent comedienne; with the a manifesto that tantalises the naughty parts of nocturnal activity. As Ms. Lawless says "this is not your typical daytime Lucy".
This ain't a night for prudes, it is a rare chance to see Lucy Lawless in raw form – embracing the extremities of her persona, performing songs by Kiss "I Was Made For Loving You Baby', Lana Del Ray "Blue Jeans' , The Killers' 'Somebody Told Me' and many more bonafide classic covers of iconic songs.
Tickets for 'Lucy Lawless & Friends' are on sale now from Under The Radar www.undertheradar.co.nz. R18 event, not for the faint hearted!
For more info, interview requests or access to images contact:
Jane Torrance, + 64 9 849 3754, + 64 21 393 157, jane@jtlpr.co.nz