MUSIC
21 May 2012, 2:26PM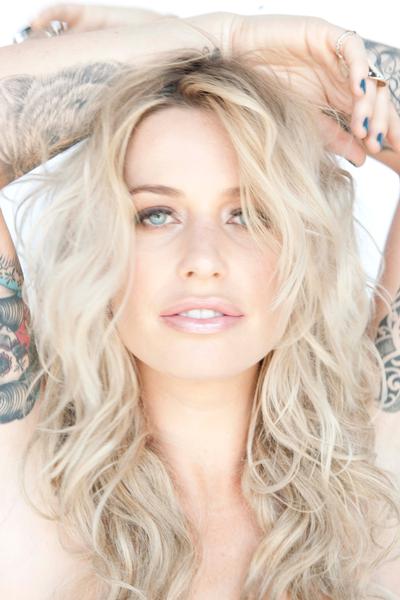 Gin Wigmore to perform at The Whiskey Bar for NZ Music Month
THE WHISKEY bar in Ponsonby is proud to present the line up for weeks four & five of WHISKEY LIVE series, which this year boasts a record 99 kiwi music acts over 25 nights in May & June, in celebration of NZ Music Month.
With more kiwi music on offer, fans will get the chance to see up to five acts a night, up close and personal in the intimate WHISKEY bar environment.
And with a new initiative just introduced, upcoming bands or solo artists have an opportunity to open for the supremely talented Gin Wigmore, at the grand finale of The WHISKEY LIVE series on Saturday June 2.
The "Beck's Live Discovery at The Whiskey" encourages emerging artists or bands to enter, with public voting via Facebook determining the winner. Flights and accommodation will be provided if required (non Auckland based winner) as well as a selection of other prizes. Entries close 5pm Thursday 31 May. Full information can be found at facebook.com/BecksNZ.
Line up for weeks 4 & 5:
Tues 22 May – Peter Urlich Sextet with support Nairobi Trio (DJ Phoebe Falconer)
Wed 23 May - House of Shem Sound Sound System, Che Fu, King Kapisi with support Eddie Numbers (DJ DLT)
Thu 24 May - Ruby Frost with support Sarah Brown & Late Nyte Hype, opening Hanna Grace (DJ Dane Rumble)
Fri 25 May - Computers Want Me Dead with support Kidz In Space, opening Tom Lark (DJ Departure Club)
Sat 26 May - PNC, @ Peace with support The ARC (DJ Jordache)
Tues 29 May - Greg Johnson with support Jan Hellriegel, opening Sts of Laredo (DJ's Matt Heath + The General)
Wed 30 May - Cairo Knife Fight with support Autozamm, Knives at Noon, opening Young Lyre (DJ Girl Tiger)
Thu 31 May - Ahoribuzz & Guests with support Kora Brothers, opening Ria Hall (DJ Mikee Tucker)
Fri 1 June - David Dallas with support Che Kamikaze, opening Josh Leys (DJ Automatic)
Sat 2 June - Gin Wigmore with support The Bads, opening Beck's Live Discovery Winner (DJ Sweet Mix Kids)
THE WHISKEY bar owner, Andrew Bruce is excited to reveal the final roster of artists that complete the NZ Music Month celebrations:
"Our final two weeks line-up is absolutely mind blowing and with at least four acts on each night there is something for everyone." says Bruce, "There is no excuse to not come down, check out the Vodafone Red Room where fans can mix and mingle with the bands and be a part of THE WHISKEY LIVE 2012 magic!"
Tickets are on-sale at 6pm today via Ticketmaster – www.ticketmaster.co.nz or phone 0800 111 999. Full show info is available at www.whiskeybars.com and www.facebook.com/WHISKEYLIVE.
May 1 – June 2 at THE WHISKEY bar:
Aaron Tokona, Ahoribuzz & Guests, Anika Moa, Annabel Fay & Bulletproof, Autozamm,
Boy Crush, Cairo Knife Fight, Che Fu, Che Kamikaze, Coast, Computers Want Me Dead, Cool Rainbows, Cut Off Your Hands, David Dallas, Departure Club, Don McGlashan, Ekko Park, Gin Wigmore, Greg Fleming & The Trains, Greg Johnson, Hanna Grace, Hello Sailor, Hollie Smith, Iva Lamkum, Jamie McDell, Jan Hellriegel, Jennifer Zea, Jonny Love, Josh Leys, Kidz In Space, King Kapisi, Knives at Noon, Kora Brothers, Kurt Shanks & The Drakes, Late Nyte Hype, Lisa Crawley, Lydia Cole, Nairobi Trio, Nathan Haines, OPSHOP, People of Paris, Peter Urlich Sextet, Ria Hall, Ruby Frost, Sarah Brown, Seth Haapu, Sons of Vegas, Sts of Laredo, SuperVillains RMC, The Adults, The Babysitters Circus, The Bads, The Feelers, The Jordan Luck Band, Tiki Taane, Tom Lark, Young Lyre. With DJs: Arash, Art Heist, Automatic, Black White Dynamite, Bobby Brazuka, Clarke Gayford, Dan Aux, Dane Rumble, Departure Club, The General, MayaVanya, Girl Tiger, James Coleman – mixtape.co.nz, Jason Eli, Jordache, Manuel Bundy, Matt Heath, Mikee Tucker, Nick D & Dick Johnson, Phoebe Falconer, PNC, @ Peace, Sophia Nash, Sweet Mix Kids, The ARC, Uncle Barnie.
.
- Ends –