MUSIC
10 April 2013, 9:42AM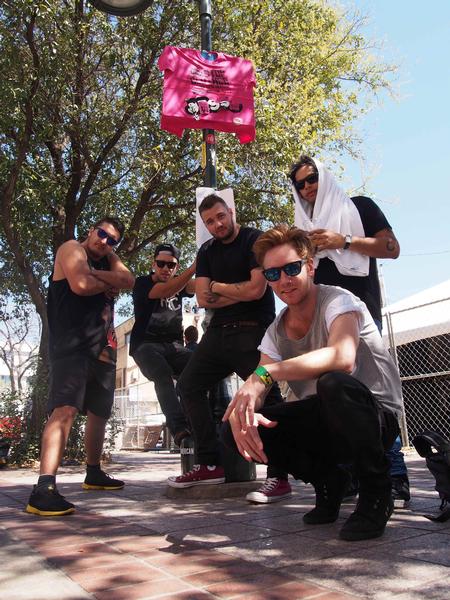 Six60 April Tour: two more sell out shows make eight!
Six60's second Auckland show tomorrow, Thursday 11 April at The Powerstation has sold out, as has the Dunedin show at Union Hall on Saturday April 20, bringing the total number of sell out shows to eight in the 10 date nationwide Tour.
This leaves one remaining show in Christchurch at The Bedford at CPSA on Wednesday April 17, with tickets available through nztix.co.nz and Cosmic Ticketing.
Six60 head to Europe in May and will be based in Berlin for a few months to focus on the release of their multi-platinum selling debut album, they will also be touring and performing in Europe and the United Kingdom, including Glastonbury in June.
Full info can be found at www.six60.co.nz.
Six60 – remaining Tour dates:
Thurs April 11 Auckland – Powerstation (SOLD OUT)
Tickets from www.ticketmaster.co.nz
Fri April 12 Auckland – Powerstation (SOLD OUT)
Tickets from www.ticketmaster.co.nz
Sat April 13 Hamilton – Founders Theatre (SOLD OUT)
Tickets from www.ticketek.co.nz
Wed April 17 Christchurch – The Bedford at CPSA
Tickets from www.nztix.co.nz and Cosmic Ticketing

Thurs April 18 Christchurch – The Bedford at CPSA (SOLD OUT)
Tickets from www.nztix.co.nz and Cosmic Ticketing

Fri April 19 Christchurch – The Bedford at CPSA (SOLD OUT)
Tickets from www.nztix.co.nz and Cosmic Ticketing

Sat April 20 Dunedin – Union Hall (SOLD OUT)
Tickets from www.nztix.co.nz and Cosmic Ticketing
www.six60.co.nz
www.facebook.com/six60
www.twitter.com/six60
- ENDS –
For more info, interview requests or access to images contact:
Jane Torrance, + 64 9 849 3754, + 64 21 393 157, jane@jtlpr.co.nz