NETBALL
11 June 2013, 9:50AM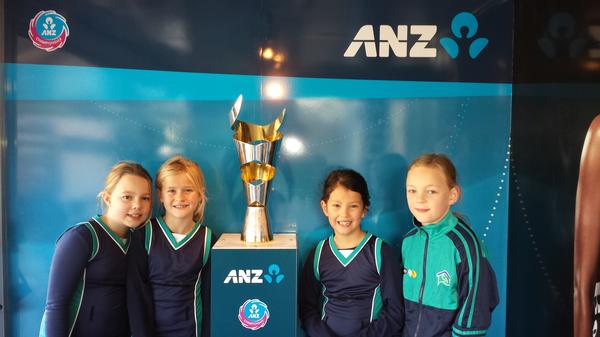 | | |
| --- | --- |
| CREDIT: ANZ Netball Roadshow (Added by Melody Brass) - 2426 views | ID: 24299 |
Young netball fans with the ANZ Championship Trophy, at the ANZ Netball Roadshow in Wellington
More than 600 young netball fans put their skills to the test at Newlands College on Saturday.
The budding players from across Wellington turned out at the ANZ Netball Roadshow for a morning of skills sessions and the chance to get a photo with the ANZ Championship trophy.
ANZ Head of Sponsorship Susan McGregor says the event has traveled to 11 different locations around the country.

"The ANZ Netball Roadshow was designed for netballers to have some fun learning and testing their skills against their mates, while giving them the opportunity to get up close with elite players. Fans can also apply for an ANZ grant to support their netball passion.

"We hope the experience will encourage young players to aim high and even aspire to play in the ANZ Championship one day," she says.