FESTIVAL
20 October 2015, 2:43AM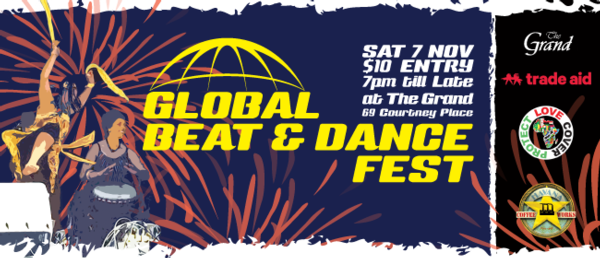 Cultural music and dance event with an international flavour.
Taste the magic of rhythms and dances of Global culture.

This first event features:
AFRO BEAT ORCHESTRA
CLUBE DO CHORO
GARAGE LATINO
DJ. DOZEN
MORINGA DANCERS & KUBATANA
CAXALOTE
SNAKE CHARMER
Dance Competition & Raffles with spot prizes giveaway!

GLOBAL BEAT & DANCE FEST aims to spread consciousness, positive energy, joy, love and peace through the magic of rhythm and dance and to bring all the nations in Wellington (NZ) together in peace.