REAL ESTATE
18 May 2016, 7:19PM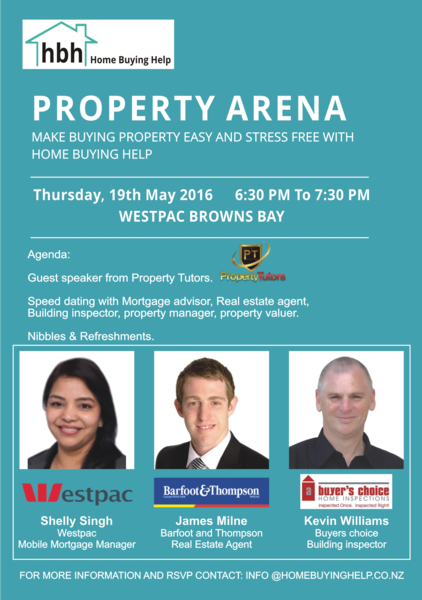 Free Property Seminar 19th May Westpac Browns Bay
The Free Property seminar just round the corner . Come and listen to Property Tutors .
Talk to Westpac mortage manager , Barfoot and Thompson real estate agent , Buyers choice building inspector etc
Book your 19th May calendar from 6:30 pm to 7:30 pm and visit Westpac Browns Bay Branch .
Looking forward to seeing you all there .