TOURISM
5 March 2010, 1:03PM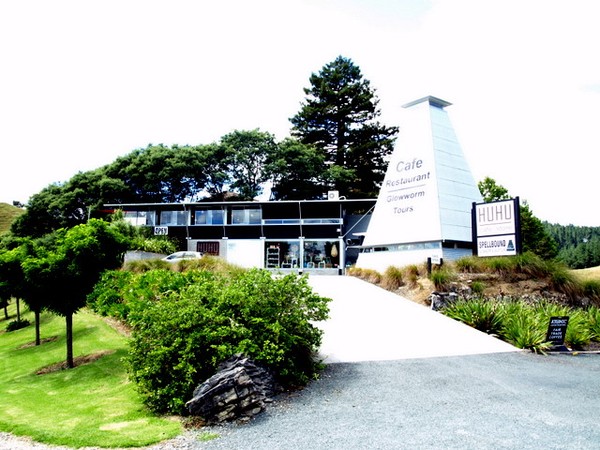 Famous HUHU Cafe in Waitomo on the market
The famous HUHU Café in Waitomo Caves Village is for sale for the first time.
HUHU was opened in August 2007 by founders Melanie Barton and Bruce Maunsell. Barton & Maunsell have a proven track record of establishing successful businesses, not least the equally famous BOSCO Cafe in Te Kuiti, and have applied the lessons learnt to HUHU Café.

HUHU Cafe was listed by Cuisine Magazine in the Top 100 New Zealand Restaurants in both 2008 & 2009. In the 2008 Waikato Business Awards, HUHU won both the Innovation Excellence in Retail and the Start up Business categories.
HUHU also makes it into Lonely Planet, where it is described as: "Easily the best choice, you won't be disappointed if you come here for every meal. Slick and modern with charming service, it has
great views from the afternoon-tipple-friendly terrace. The food is sublime…"
HUHU Café has it all:
• A multi-award-winning licensed restaurant and café
• An architecturally-designed and purpose-built building
• Excellent plant and fittings barely 2 years old
• Fully developed and documented operating systems
• Motivated, skilled and stable staff under Head Chef Andy Rawles
• Increasing turnover, currently in excess of $850,000 per annum
• The opportunity for new owners to pocket $100,000 in their first year
• Significant opportunities to grow the business over the next few years

The café is located in the world-famous Waitomo Caves Village and enjoys a highly visible, dominant site. The unique building was architecturally designed and built in 2007, specifically as a restaurant. There is indoor seating for 60 people, with seating for a further 25 outside.

There is off road car parking for 16 cars on site, and for a further 50 cars in the neighbouring park across the road. The site is extensively landscaped and efficiently laid out.

Also on the property are HUHU Store, a New Zealand-themed gift store, and Spellbound Glowworm Tours. Those businesses work well with the restaurant, with each providing customers to the others. Next door is the Waitomo Top10 Holiday Park, and just across the road are two B&Bs, all of which rely on HUHU to cater for their guests.

The restaurant operates 7 days a week, normally from 10.30am to 9pm.

The business is based on a comprehensive set of operating manuals and fully developed operating systems. The exiting owners will also provide comprehensive training and backup to the new owners.

The lease gives security of tenure to 2021 with rental currently at some 5% of revenue.

TourismProperties.com Broker Malcolm Teesdale says "Bruce and Melanie know exactly what they are doing when it comes to hospitality. HUHU café provides an excellent opportunity to acquire a turnkey restaurant operation at an affordable price that will provide a very good return on investment."