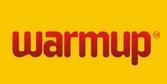 Warmup New Zealand
Business // Building // New Zealand
Member since: 16 September 2010
Profile views: 2060
Warmup has undertaken over 1,000,000 installations in 33 countries worldwide and has distributers throughout New Zealand. Warmup have been established in New Zealand since 1994, during that time they have helped to 'warm up' in excess of 50,000 Kiwi homes. There are various different options in the range including; undertile heating, undercarpet heating, inslab heating and Marmox insulation boards.

Warmup's radiant heat technology has recently been featured on CNN's top rated show 'Open House' where they discussed the virtues of radiant heat and the fact that its global popularity is booming due to the energy efficiency and ability to incorporate the systems without detrimentally effecting the aesthetics of a property.
Products (Click to view)
Some Important Links :
1. Why Underfloor Heating? - Know why do you need underfloor heating.
2. Case Studies - See some interesting case Studies.
To find your local New Zealand distributor, Click here to visit Warmup's website or call 0800 WARMUP (927 687).
Photos (0)
News (1)
Thursday, 16 September 2010
9:17AM
Warmup Undertile Heating – BRANZ Appraised
New Zealand's premier radiant electric underfloor heating company Warmup New Zealand have recently been awarded the much coveted BRANZ Appraisal for their industry leading undertile electric heating.
277 views