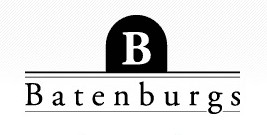 Batenburgs
Business // Festival // Auckland City
Member since: 16 September 2010
Profile views: 3147
Batenburgs specialises in corporate gift baskets and gift hampers with large variety from Kiwiana to Gluten Free and gourmet goods - whatever you want for your gift basket. Contact NOW for more details.
All our gifts are individually constructed so it is simple for you to request any combination or special addition so that it is personal for the person you are sending it to. After all, its not how much you spend, its how you spend it!! You want the receiver of your gifts to feel as if they have been given a gift that you have handpicked yourself.

Bulk ordering? No problem- we guarantee the presentation of our great gifts will look fabulous whether it be one gift being created or one thousand….

Contact NOW on +64 21 213 4475 for more details or place your order online on our website.
Photos (1)
News (4)
Monday, 2 May 2011
1:31PM
Specials on Mother's Day Special Gifts
It is always difficult to choose something that really expresses what you feel on Mothers Day. That's why the lovely ladies at Batenburgs, Auckland (www.batenburgs.co.nz) have done it again with some exceptional specials.... Read Full Story..
294 views
Thursday, 10 February 2011
1:51PM
The Perfect Gift for Valentine's Day by Batenburgs - Chance to win $120 Dinner
It's that time of the year again! The one day when you can show that special person how you feel about them by giving them the perfect gift. You will be welcomed into a virtual Aladdin's Cave of gifts and Fleur is happy for you to browse, to take you time to select from her huge range of every type of gift you can imagine. Can win $120 Dinner.
314 views
Thursday, 16 September 2010
9:46AM
Gift Baskets Leave a Lasting Impression
Around the end of each year gift companies are hard at work preparing and delivering baskets, it's their busiest time.
393 views
9:37AM
A Small Token of Appreciation - Give a Gift
When you feel the need to give a little extra for the special person in your life, a great way is to surprise them with a personalised gift hamper.
549 views