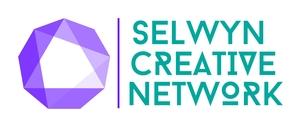 Selwyn Creative Network
Business // Art // Canterbury
Member since: 1 December 2010
Profile views: 5799
Passionate about the creative sector and community.
Founder of the Selwyn Creative Network
Project Manager of Generation House Project
www.selwyncreativenetwork.com
www.generationhouseproject.com
Photos (30)
News (17)
Tuesday, 7 January 2020
12:09PM
Celebrating the return of the wheelbarrow race
Celebrating the return of the wheelbarrow and sack races at a summer family event This year on February 6th 2020, The Annual Malvern Family Fun day will be held at the Darfield Domain.
376 views
Saturday, 26 September 2015
10:27AM
Selwyn to host rare exhibition of Gandhi photographs
Selwyn residents will have a rare opportunity next month to view a historic collection of photographs of Indian spiritual and political leader Mahatma Gandhi.
208 views
Monday, 25 August 2014
8:09AM
Flying High - Aviation at Terrace Downs
"Flying High" - Aviation at Terrace Downs In New Zealand we have some incredibly talented people, many of them going completely undiscovered as they go about their everyday lives just doing what they do.
332 views
Wednesday, 28 May 2014
2:36PM
Beyond The Garden
Beyond the Garden is the next art exhibition at Terrace Downs Resort, showcasing a collection of beautifully intricate floral paintings created by Amber Emm.
344 views
Thursday, 30 January 2014
4:25PM
Popular artist and clothing designer visits Selwyn
When the love of colour is mixed with texture and an inspirational meaning, the result is a stunning piece of art in the form of paintings, giftware and designer clothing by talented Nelson artist, Deanne Hobbs.
238 views
Tuesday, 3 September 2013
8:17AM
Rural Representation
"See what you are looking at and look at what you see" That is the advice that established North Island Artist Sue Dent gives to anyone about art.
234 views
Tuesday, 16 July 2013
4:37PM
Four Seasons in one Place
Four Seasons in one place Katrina McGettigan & Michelle Green have captured all seasons with their stunning landscape paintings in their upcoming exhibition at Terrace Downs Resort for the month of August.
194 views
Wednesday, 12 June 2013
3:10PM
19 year old genius to show her works at Terrace Downs Resort.
In New Zealand we are very fortunate to be a land that has an abundant of talented kiwis.
960 views
Monday, 20 May 2013
9:06AM
Movement and Patterns Create Memorable Space at Terrace Downs
"Build things from the grass roots up, limiting the risk to yourself and others.
319 views
Saturday, 16 March 2013
12:17PM
Terrace Downs has a piece of you and me for sale
494 views
Wednesday, 27 June 2012
8:33AM
Made In New Zealand
MADE IN NEW ZEALAND and SCULPTURED BY NATURE Terrace Downs resort have the pleasure of hosting a dynamic husband and wife artistic team, Marion Towns and James Boardman in July.
372 views
Wednesday, 18 January 2012
11:00PM
"Fashionably Passionate"
 Deeanne Hobbs is a popular Nelson based artist who has created a unique style for her paintings through her love of fashion,colour, and texture.
329 views
Thursday, 20 October 2011
10:46AM
The Scent of Success
Rochelle Andrews has been a professional artist for more than 15 years after graduating from an Illustration Degree.
159 views
Monday, 29 August 2011
8:05AM
Harmonious Compositions
This September, Terrace Downs celebrates the works from three amazing artists, Blenheim Artist -Jo Kerry, Local Star - Kris Trousselot and Local Artist - Arna Marshall.
213 views
Tuesday, 22 March 2011
11:33AM
Rural Symphony of artwork highlights life in the country & unites the rural North & South at local Resort.
227 views
Tuesday, 8 March 2011
9:37AM
Soulful sound, iconic images and mixed media unite to celebrate Cantabrian strength
This month's exhibition at Terrace Downs is sure to once again, attract national attention and compliment the strong art influence that is so unique and special to Canterbury.
176 views
Wednesday, 1 December 2010
8:29PM
ESPLIN BROTHERS COLLECTION TO LAUNCH NEW INITIATIVE AT HIGH END RESORT DESTINATION
Terrace Downs High Country Resort is to hold its Premier launch of "The Gallery" by way of an exhibition of the works of the renown artists, Clark and Ron Esplin.
377 views