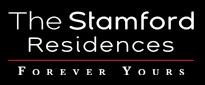 Stamford Residences New Zealand
Business // Real Estate // Auckland City
Member since: 24 January 2011
Profile views: 2496
The Stamford Residences were built by the Stamford Land Corporation Ltd.

Listed on the Singapore Stock Exchange, they are Australasia's largest five star hotel owner/operator and have an extensive portfolio of hotels and residential properties. Known for their exacting standards of quality, Stamford has built a reputation on maximizing the living experience in all of its landmark properties.
The luxury apartments of The Stamford Residences are centrally located at 26 Albert Street, Auckland City – at the northern end of Albert Street, just south of Customs Street West.
From your home at The Stamford Residences you will enjoy the vibrant city life and the bustling Viaduct Harbour, Auckland's dining and entertainment mecca. At the same time, you're within easy access of Auckland's numerous beaches, golf courses and the Hauraki Gulf for an escape out onto the water.
Awards

Peddle Thorp Architects have received two industry awards for the Stamford Residences project:

* 2009 NZIA Auckland Architecture Award – Residential Architecture, Multiple Housing
* 2009 New Zealand Property Council Awards – Award of Merit for Multi-unit Residential
Contact Us

Free Phone - 0800 262 523 (New Zealand Only)
International - +64 27 561 2705
Mobile - +64 21 824 987 (24 Hours)
Email - info@stamfordresidences.co.nz
Visit our website for more information on Apartments for sale .
Photos (2)
News (2)
Friday, 11 February 2011
3:22PM
Luxury Apartments Auckland, New Zealand
Auckland has become known as the lifestyle capital of Australasia, it is therefore not surprising that the city has started to attract an increasing number of high net worth individuals and families.
463 views
Monday, 24 January 2011
10:10AM
The Stamford Residences – Auckland's Finest Freehold Apartments
"Where the city meets the harbour" so succinctly describes the location and venue of the Stamford Residences, in Auckland's Albert Street where luscious new photographs more than do justice to these exciting apartments.
649 views