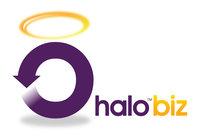 Halo Biz
Business // News // Waikato
Member since: 19 April 2011
Profile views: 6439
"www.halobiz.co.nz : search here first & let your heart do the talking" is the new online directory where you can choose businesses according to your personal interests & values.

At least 70% of all advertising fees are given to community organisations of the advertiser's choice which are then shown in search results. This means, eg, it's now easier than ever to find a business supporting your kid's school, your local sports club or fav charity.

NZ invented, owned & operated, Halo™Biz is based in the Wonderful Waikato and opened its online doors in July 2011.

Halo™Biz is all about polishing local business halos so if you're a business wanting to raise your profile, please make contact. If you're a community organisation wanting to increase your fundraising $ we'd equally enjoy hearing from you.

For more info visit www.halobiz.co.nz, "FOLLOW" our Tweets @HaloBizNZ and "LIKE" at http://www.facebook.com/HaloBizNZ/, or "WATCH" us on YouTube.
We look forward to hearing from you.

Until we chat, smiles from Julie & the team at Halo™Biz.

Photos (7)
News (31)
Wednesday, 22 September 2021
12:05PM
Petition launched to "Get 2 Vets into NZ per week"
As New Zealand's dire shortage of veterinarians continues to negatively impact both human and animal welfare, a petition has been launched urging the Government to allocate just two MIQ spaces per week so we can Get 2 Vets into NZ per week.
780 views
Tuesday, 11 May 2021
9:44PM
Immigration Issues Affecting the Supply of Veterinarians to be Debated in Parliament – 13 May 2021
Julie South's Get Vets parliamentary petition - to help alleviate critical veterinarian shortage in New Zealand - part of Special Immigration Debate being held in the House on 13 May 2021 at 3pm.
775 views
Wednesday, 23 December 2020
5:59PM
Parliamentary petition launched to get veterinarians into New Zealand
New Zealand is facing a dire veterinarian shortage. Hamiltonian woman, Julie South, has had enough of veterinarians returning to work immediately following cancer surgery because they can't find a locum vet to cover for them. She's launched a Parliamentary Petition and has dedicated her latest podcast to why the Government should change how they classify veterinarians. She invites the animal-owning public to support her by signing her petition.
726 views
Monday, 30 November 2020
11:26AM
Open Letter to Prime Minister Ardern re Immigration NZ border exemption confusion
Clarification sought on rationale used for border exemption denials for health care workers from Immigration New Zealand. Immigration New Zealand's assumptions are incorrect and lives are being lost.
698 views
Wednesday, 18 May 2016
7:12PM
Small business owners work hard to ensure client perception meets reality
The discussion topic at this week's Connected Business Network (CBN) meetings struck a chord with all CBN members vowing to make changes in their businesses.
490 views
Monday, 9 May 2016
6:15PM
Members of the Connected Business Network are growing their businesses in leaps and bounds
Connected Business Network Business Team meetings are a mixture of Napoleon Hill's Think and Grow Rich mastermind philosophy, coupled with accountability and finished off with inspiration.
321 views
Thursday, 17 March 2016
1:37PM
LinkedIn's Waikato Networking Group changes hands
One of LinkedIn's most engaged New Zealand Groups is changing hands five and a half years after it was formed.
472 views
Thursday, 27 August 2015
7:19PM
Waikato Professional Women's Networking Lunch roaring success
The Inaugural Waikato Professional Women's Networking Luncheon held at the Waipa Workingmen's Club on Monday 24 August was a roaring success.
403 views
Friday, 20 March 2015
12:08PM
National President of New Zealand Trade and Industrial Waste Forum questions Ministry of Environment's prudence in discontinuing WasteTRACK monitoring programme
616 views
Monday, 5 May 2014
9:29AM
Venus Network announces HaloBiz to manage Waikato region
New Zealand's largest business women's networking organisation The Venus Network today announced HaloBiz has been appointed to manage its Waikato region's networking groups.
481 views
9:19AM
HaloBiz contracted by New Zealand's largest business women's network to manage and grow its Waikato operations
HaloBiz today announced the signing of its newest client, The Venus Network, which is New Zealand's largest business women's networking group, to manage its four Waikato groups.
589 views
Thursday, 20 March 2014
8:54PM
Matamata-Piako District Council Waste-Water Treatment System: Part 3 - "selective adoption and implementation" will result in failure
Councils, commerce, communication breakdown and what to do when waste water and effluent discharge hit the fan
687 views
Thursday, 13 March 2014
6:10PM
7 factors identified in success of Matamata-Piako Waste Water Treatment System Case Study
In preparation for the upcoming New Zealand Trade & Industrial Waste Forum being held in Hamilton, 9-11 April, Forum President Geoff Young highlights the importance and necessity for councils and commerce to work together collaboratively to protect the environment whilst permitting commercial industrial enterprises to add value to local communities without incurring extra ratepayer levies.
635 views
Thursday, 6 March 2014
4:59PM
Matamata-Piako District Council Waste-Water Treatment System - an example worth studying
"Industries and towns can coexist to mutual benefit and advancement" New Zealand Trade & Industrial Waste Forum President, Geoff Young, says.
861 views
Friday, 20 December 2013
10:14AM
Sensationalist Billboards
Hamiltonians driving through the Beerescourt / Te Rapa / Victoria Street intersection can't help but notice what appears to be a handmade DIY billboard slamming Waikato Regional councillors.
619 views
Friday, 28 June 2013
9:39AM
Local retailer has three stores in top 12 of Pandora Australasian Mystery Shopping Competition
Hamilton, New Zealand – 28 June 2013 - Precious Metals Chartwell, Alexandra Street & Te Awa The Base stores all made the cut to go through to the second round of Pandora's annual Australasian mystery shopping competition.
440 views
Monday, 10 June 2013
2:17PM
Waikato retailer wins third place in $30,000 Australasian Facebook competition
Precious Metals' Hamilton's Chartwell store manager Natalie Benge is thrilled her store's window display won third prize in a recent $30,000 Facebook competition; she puts her winning submission down to the combined creative efforts of her entire retail team.
527 views
Monday, 20 May 2013
9:49AM
How absentee farm owners can protect themselves from a "dirty dairying" taint
The obvious answer is to stay on top of effluent discharge in the first place says Geoff Young, environmental monitoring consultant and Managing Director of BPO Ltd, the Waikato company which specialises in providing technical environmental monitoring information and systems both in New Zealand and overseas.
443 views
Thursday, 16 May 2013
2:35PM
Twitter out-performs Facebook in lead-generation for Hamilton businesswomen's fundraising event
As any event manager will tell you, getting people to pay to park their bums on seats at an event is sometimes far easier said than done.
588 views
Friday, 3 May 2013
10:53AM
Women's-only Venus Network launches new Hamilton group
With Venus Network's Hamilton Cityside and Hamilton North groups both at capacity, Venus Waikato Regional Coordinator Jennifer Myers is getting ready to launch the city's third group – Hamilton East.
1248 views
Monday, 25 February 2013
7:11AM
Deloittes Fast 50 & Ernst & Young Entrepreneur of the Year visits Hamilton
506 views
Friday, 22 February 2013
7:44AM
New Hamilton Leaders Appointed to Women's Venus Network
1132 views
Thursday, 22 November 2012
11:41AM
Waikato social media fanatic looking forward to Skyping Father Christmas this year
404 views
Thursday, 2 August 2012
7:23AM
World-leading leadership programme being launched in Waikato
Leaders in Hamilton and the Waikato can now hone their leadership skills with the new world-leading leadership programme being made available by 10X Hamilton Business Coaching.
502 views
Thursday, 7 June 2012
9:27AM
Businesses miss crucial link in rush to use social media platforms
Many businesses are rushing so fast to get "social" with Facebook, Twitter, YouTube, Pinterest or LinkedIn that they're ultimately setting themselves up for failure or wasting their efforts. So says HaloBiz's General Manager, Julie South.
722 views
Tuesday, 23 August 2011
5:48PM
Hamilton Cathedral of the Blessed Virgin Mary wins prize
HaloBiz – the Waikato's newest online business directory, has been described as being "socially innovative" and "the hottest online directory that makes a difference", launched in Hamilton recently with two local fundraising competitions.
605 views
12:39PM
Plunket Waikato voted "Favourite Waikato Charity"
HaloBiz – the Waikato's newest online business directory - which has been described as being "socially innovative" and "the hottest online directory that makes a difference" launched recently with two local fundraising competitions.
729 views
Monday, 1 August 2011
9:14AM
Would you describe HaloBiz as "Socially Innovative" or its GM a "Social Entrepreneur"?
If you were to ask this question of HaloBiz's General Manager, Julie South, she'd probably laugh at you – but she'd do it in the nicest way possible of course, because HaloBiz is all about win/win.
562 views
Thursday, 21 July 2011
8:01PM
HaloBiz described as "hottest online business directory"
Halobiz.co.nz – the "search here first – let your heart do the talking " website went live on the first of July in the central Waikato and launched with its search to give away $500 to two lucky Waikato community organisations.
577 views
Sunday, 17 July 2011
3:30PM
World Wide First Launches in the Waikato
Halo™Biz's search to find New Zealand's favourite charities started in the Waikato – home of www.halobiz.co.nz.
325 views