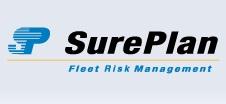 SurePlan - Fleet Risk Management
Business // Business // New Zealand
Member since: 3 May 2011
Profile views: 3549
SurePlan New Zealand is a professional fleet risk management company that delivers collision, claims and effective risk-reduction programmes, while you get on with your core business.

We work with:
businesses who run vehicle fleets
leasing and fleet management companies
insurers and motor vehicle distributors
We have highly skilled technical staff, proven collision, claims and risk management systems - and a passion for seamless customer service.
You will get a tailor-made solution that will help you manage your fleet better and reduce your costs.
CLICK HERE to learn more about SurePlan.
Contact Us:

Level 1, Genesis Building
Millennium Centre
602 Great South Road
Greenlane
Auckland, NZ
Phone - +64 9 356 1910
Fax - +64 9 356 1919

Toll FREE - 0800 380 580
Minimise your Fleet RISK through Good management Now.
Photos (1)
News (2)
Wednesday, 1 June 2011
2:52PM
An innovative approach to driver training in New Zealand
"Bigger bang for our buck. Were able to reach all of ourdrivers cost effectively nationwide". The Driving Safer training program has proven results with clients achieving a 25% reduction in reported crash claims. Read inside to know more...
481 views
Tuesday, 3 May 2011
1:15PM
Online Driver Traininig an Innovative Approach to Encourage Safe Driving and Slash Fleet Costs
Statistics show that driving a vehicle for work can be the most dangerous thing we do, with company vehicle drivers having twice the crash rate as private motor vehicle drivers. SurePlan New Zealand, a market leader in fleet risk management services for over seven years has saved $36,540.00 in crash repair costs for one of its clients in 2010.
289 views