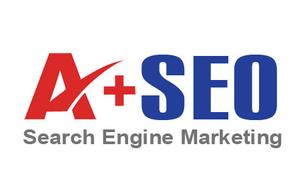 A+ SEO Auckland, NZ
Business // Business // Auckland
Member since: 24 August 2012
Profile views: 63935
A+ SEO Auckland, New Zealand
6/331 Rosedale Road, Albany, Auckland, 6032
(09) 448 1188
http://www.aplus.net.nz
A+ SEO Auckland are a Search Engine Optimisation company based in North Shore, Auckland, New Zealand. We provide effective strategies for increasing a websites traffic and visibility online.
Our proven track record extends more than three years having helped more than 115 client websites both within New Zealand and overseas to achieve first page rankings within the search engines.
Get in touch with A+ SEO Search Engine Marketing today for a no obligation chat or quote about the benefits of SEO and discover how we can help your online business.
Photos (0)
News (33)
Monday, 24 August 2015
11:26AM
Trade Tested Launches New Specials With Hardware, Shelters and More
TradeTested.co.nz has updated the featured specials on their website to include selected new models of log splitters, car trailers, sheds and gardening tools.
763 views
Wednesday, 22 May 2013
3:11PM
A+ SEO Is Now Offering Free Search Engine Optimisation Consultations
3907 views
Friday, 8 March 2013
12:01PM
A+ SEO Annouces New SEO Consultation Service To Web Design Companies
Auckland NZ – A+ SEO is now offering comprehensive SEO consulting services to businesses and individuals looking to organically improve their search engine optimisation through SEO best practices.
645 views
11:54AM
Car Rental Auckland Airport Company Rebel Offers New Horizons Special
Some say a picture is worth a thousand words.
414 views
11:45AM
New Cloud Hosting Service In New Zealand - WebDrive
In a move sure to please its ever-expanding customer base, New Zealand web host and cloud server provider Web Drive is now offering cloud hosting services.
510 views
Friday, 8 February 2013
11:01AM
BYOL announce the launch of their new web design training courses in Sydney
BYOL's new Web Design Bootcamp was developed in response to the ongoing changes in the fast paced world of Web Design.
415 views
Saturday, 2 February 2013
2:29PM
New Air New Zealand helicopter Auckland service launches.
Helicopter Me, the Auckland based helicopter tours company is promoting Auckland Airport transfers and this month has launched an online booking service through www.taxi.co.nz.
9991 views
Tuesday, 20 November 2012
3:43PM
SEO Auckland NZ Company Offers Online Reputation Management Services
Auckland, NZ (November 20, 2012) – Because of the proliferation of the web including the explosion in social media, the reputation management industry has exploded over the last five years.
8711 views
Wednesday, 24 October 2012
12:11PM
Hebron Christian College Help Your Children to Achieve Excellence
Finding the right school for your child can be a real challenge - Hebron Christian College
17073 views
12:05PM
A+ Search Engine Optimisation Improve Your Google Ranking
Improving your website's Google ranking is vital to the success of your business and here is why.
14011 views
11:56AM
Take the hassle of property management with the best property managers in Auckland: Allen Realty
Are you tired of waiting around for your current property manager? Are your inspection reports, rent reviews, and maintenance documents being given to you late? Or even worse still, do you have problem tenants or extended vacancies? Make your rental property concerns disappear with Allen Realty.
477 views
11:52AM
Get your hard earned cash back the easy way
Thousands of hard working New Zealanders are owed tax refunds and don't even know it.
358 views
11:46AM
Visiting the beautiful Greymouth this summer? Check in to Greymouth's finest motel; the Gable Motor Lodge.
Greymouth is the perfect getaway holiday destination.
3390 views
Wednesday, 3 October 2012
5:50PM
Turn your humble home into a stunning abode with the help of New Zealand's Master Painters.
Is your home in need of a spring spruce? It is the season for renovations and what better way to do it than with a new paint job? If your skirting boards are looking a little rugged, your house interior a bit faded, or if it simply time for a colour change, why not call on one of New Zealand's top Master Painters? When you hire a registered Master Painter you know you are getting one of the most skilled, trained, and certified painting professionals in the business, so you can rest assured your home is in capable hands.
437 views
5:45PM
No time to plan your organizations team event? This year, why not leave it to the experts at MotivAction?
Team building exercises can be costly and time consuming to organize internally.
401 views
5:30PM
Business will be booming with an ecommerce SEO website from Eazyshop
Online trade is thriving for businesses in the know.
9045 views
Tuesday, 25 September 2012
10:16AM
Gift giving is finally easy with the wide range of online gifts at Never Forget
If you have ever forgotten to buy your loved one a gift for their special day you will know it is ill advised.
410 views
10:02AM
Teach your canine obedience the loving way with Auckland's number one dog and puppy training specialist: Doggy Dan
Man's best friend can turn into man's worst nightmare without the right training.
551 views
9:55AM
Custom made one-of-a-kind jewellery is now available to all New Zealanders at Jewellery Online.
Sometimes run-of-the-mill catalogue jewellery just doesn't make the cut.
505 views
Thursday, 20 September 2012
3:24PM
Building or renovating your bathroom is easy with the help of Plumb'In.
The bathroom can be a very expensive room to refurbish and extremely time consuming to organize.
455 views
3:12PM
The experience of a lifetime is waiting for you at helicopter tours
Experience the new and exciting and create a memory you can cherish for a life time with Helicopter Me.
10944 views
2:48PM
Grab discount health supplements from Daily Supps
We all know that taking dietary supplements can do great things for our health but the expense can often be too much.
721 views
Monday, 17 September 2012
2:55PM
Urgent cash loans are easy and accessible with Cashburst
Pesky payment situations can be easily resolved with the help of a short term loan.
1559 views
2:35PM
Registering a domain name and hosting a website with Domains4less
Have you been considering creating a website, but have been put off by the cost, time, and energy required? Domains4less take the hassle out of domain creation and website hosting.
773 views
2:09PM
Winter Is Over and It Is Time to Get Fit with Number One Fitness
There are no more excuses not to exercise, winter is over! It is time to rip yourself off the couch and out of your snuggie in preparation for another beautiful New Zealand summer.
433 views
Friday, 7 September 2012
3:04PM
Importing vehicles is easy with the help of Provide Cars
Are you looking for a used Japanese car at a bargain price? Why not consider importing the vehicle directly.
491 views
1:42PM
Make your website No1 business tool with the help of Zeald web design
More and more consumers are relying on the internet to source and compare product information. E-commerce research has found that nearly 90% of internet users aged 14 and above now browse specifically for product information online.
12489 views
10:48AM
Mortgaging a house has been made simple with Squirrel
It is every New Zealanders dream to become a homeowner. Becoming independent and free from rental agencies, landlords, and inspections is a huge priority for many prospective first home owners. The process of making an investment and taking out a mortgage, however, can be daunting.
7853 views
Wednesday, 5 September 2012
5:12PM
Getting your message seen by millions is simple with Dpod
Video marketing is the way of the future.
524 views
3:11PM
Learning Computer Design Software is Fun and Easy with Bring You Own Laptop
Do you find it hard to learn new software? Would you like to learn how to create logos, letterheads, forms, animations, or correct a photo? Bring Your Own Laptop can help.
428 views