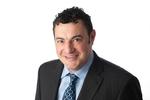 Yourlife Limited
Business // Business // Wellington
Member since: 15 February 2013
Profile views: 1280
Insurance adviser and industry commentator focussing on professionals, business owners and the self-employed. Putting your insurances in a safe pair of hands.
Photos (0)
News (2)
Saturday, 13 April 2013
5:54PM
Heading off trouble with income protection
Most people think of insurance as a necessary evil, until they need to use it.
171 views
Saturday, 16 February 2013
6:30PM
89% of Kiwis not insured for loss of income survey finds
According to global insurer AIA, 89% of Kiwis do not have income protection insurance, with only 11% of survey respondents holding cover. Many people value their possessions much more than anything else, with 87%  having car insurance, the survey found.
276 views