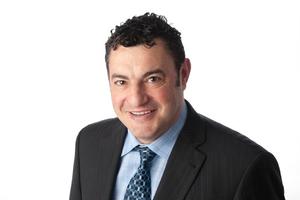 Bruce Millner
Individual // Business // Wellington
Member since: 15 February 2013
Profile views: 2218
Property Developer, Business Mentor & Financial Adviser.
Photos (0)
News (5)
Tuesday, 17 March 2020
6:08PM
Get $300 from Pak 'n Save when you spend $30 a week
Great offer when you spend $30 a week on health insurance, income protection, redundancy or life insurance. $300 to spend at Pak 'n Save.
1715 views
Sunday, 16 June 2019
4:09PM
Can I Get a WINZ Benefit if I Have Private Mortgage Insurance?
This is certainly a relevant question, as a report out last week from the Financial Services Council lamented on how financially unprepared most Kiwis are in the event of disability.
583 views
Tuesday, 26 March 2019
1:55AM
error: there is no article for this link
1178 views
Saturday, 13 April 2013
5:54PM
Heading off trouble with income protection
Most people think of insurance as a necessary evil, until they need to use it.
679 views
Saturday, 16 February 2013
6:30PM
89% of Kiwis not insured for loss of income survey finds
According to global insurer AIA, 89% of Kiwis do not have income protection insurance, with only 11% of survey respondents holding cover. Many people value their possessions much more than anything else, with 87%  having car insurance, the survey found.
815 views