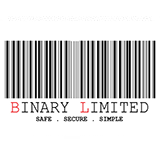 Binary Limited
Business // Business // New Zealand
Member since: 20 August 2013
Profile views: 2079
Binary Limited is your end to end IT security solutions provider. We believe in providing safe, secure and simple solutions that are based on your specific needs. IT security can be a daunting and confusing topic: Is it just media hype? What exactly do you need? How much will it cost? Binary Limited is your one stop shop for data protection, data recovery, forensic IT investigations, penetration testing, and all aspects of IT security. We work with you to demystify IT security and to produce the best integrated outcomes for your business so you are equipped to manage your risk. Call us today to book your free IT security assessment.
Contact us

Phone : 09 951 3115
Email : sales@binarylimited.co.nz
Web : www.binarylimited.co.nz

Photos (4)
News (3)
Friday, 11 July 2014
10:35AM
Hawke's bay startup weekend!
Hawkes bay Startup Weekend is where entrepreneurs, developers, and designers get together to form new businesses in a 54-hour marathon of inspiration, perspiration, collaboration, and fun! We attract people with all skill levels in a friendly, welcoming, yet challenging environment.
507 views
Thursday, 10 July 2014
10:21AM
List your technology event with us for free!
List your technology event with us with us for free! Team Binary Limited believes in helping start ups and companies to get great exposure with their events.
386 views
Monday, 21 October 2013
12:20PM
Binary Limited has merged with Dribble Online
Binary Limited has merged with Dribble Online
442 views