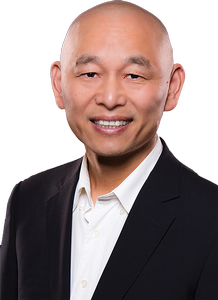 Haiming Jiang
Individual // Building // New Zealand
Member since: 24 August 2015
Profile views: 2662
Before becoming New Zealand's first Chinese hypnotist, Haiming Jiang was an IT engineer for several multinational and local companies, including Datacom and the Waitomo District Council.
While he was helping clients doing online marketing, Haiming becomes fascinated by how the human mind works and started to study Neuro-linguistic programming (NLP) and hypnosis in 2012. Now he is a certified NLP Master Practitioner, certified NLP Instructor, a professional member of The New Zealand Association of NLP, and professional member of American Board of Hypnotherapy.
Since 2015, He started to offer NLP life coaching, hypnotherapy to Auckland Chinese community. He has hosted numerous parenting, marriage, communication skill seminar, and workshop both online and offline. His professional confidence and life coaching videos have gained 341K views on Youtube (June 2020). His client is from all over the world including USA, Europe, Australia, Canada, Singapore, Malaysia, China, Taiwan, etc.
Haiming Jiang is the inventor of "ABCD confidence method" which combines NLP, hypnotherapy, CBT and many other psychological intervention therapies, which can quickly eliminate negative emotions, enhance the feeling of happiness and self-confidence.
Photos (0)