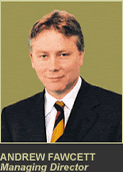 Andrew Fawcet
Individual // Building // New Zealand
Member since: 24 August 2015
Profile views: 2374
ANDREW FAWCETT, Managing Director, Globe Holdings Limited.
At Globe Holdings we are dedicated to delivering quality to our customers. This is achieved by ensuring that the best trades people are employed on our developments and, in conjunction with our architects, the most appropriate and reliable building materials are used. Since the early 1990s we have been involved in developing several successful sites worth over $100 million.

The feedback from our customers has been very positive and I believe it is essential we continue to focus on delivering quality to ensure customer satisfaction.

The City Lodge Apartment Project has been developed to meet a need in the market. Our research shows there is a growing demand for this type of accommodation in Wellington's inner city.

Thank you for considering this project and if you decide to purchase an apartment at City Lodge, I am sure you will become another satisfied Globe Holdings customer.
Andrew Fawcet,
Globe Holdings Limited.
Photos (0)