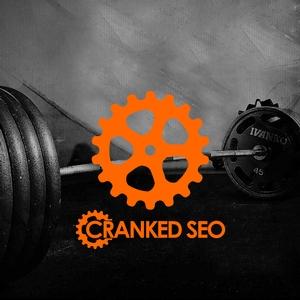 Perry Bernard
Individual // Internet // New Zealand
Member since: 13 September 2015
Profile views: 2201
Cranked SEO is a brand I created to provide website owners with a detailed introduction to SEO services. Most of the aspects of SEO noted in this website can be implemented by the business owner, but typically I find that business owners are already time poor and need assistance with their online projects. This site isn't intended to be an exhaustive source of information of all aspects of SEO, but I also didn't want it to be superficial and just a 'sales pitch' for SEO work. I truly desire that your efforts are successful and that you gain significant benefit from reading the content here.
I was only introduced to SEO in 2013 but I quickly discovered that the insights I gained from my university studies of Linguistics (2002-2006) provided me with a deeper appreciation of how search algorithms work. I realise now that my interest was sparked when I studied a paper about a New Zealand language corpus – a collection of language content of both written and verbal sources from native New Zealand speakers of English. The study focused on the use of words and the way in which patterns emerged within the language that were often repeated. It showed that language use could be categorised and mapped to generate statistical data. At the time, I had no idea that search algorithms might have been doing the same thing.
In 2006 I began writing a Master's thesis on the lexicalisation of morphologically complex words – a study of how we store words, phrases or even longer segments in our mind and can reproduce them without having to 'construct' them on the fly. While I believe construction does happen, I also believe that some pre-constructed content is stored as single units.
Both of these fields of study converge when considering how Artificially Intelligent systems must process language.
Since 2011, Google's search algorithm has undergone many changes with the intended end result of being able to render relevant and desired outcomes for the user. I'm fascinated by it and excited to observe the changes being made, and search results improving all the time. Because I was also interested in Language Processing in AI, the Google algorithm has become a key area of interest for me.
It's definitely not everyone's cup of tea, but if you're reading this and have engaged in other parts of my website, I hope you too can appreciate the immense complexity and marvel at where it could be headed.
I am now Google Analytics certified and work for Forge Online as their key SEO specialist.
I can be contacted here: webmaster@crankedseo.com
Please also view my other websites here:
https://www.seoservices.net.nz
Photos (278)
News (33)
Thursday, 9 February 2017
3:54PM
Consumer trust in banking security misplaced - Capgemini
Research from Capgemini highlights a striking dichotomy between the views of consumers and banking insiders about levels of security in financial services.
240 views
Monday, 15 August 2016
3:06PM
How to Dominate your Industry
With the Christmas crowds beginning to flock, marketing strategies to attack the holiday season have well and truly been put in place.
313 views
3:05PM
Cyber Monday Mistakes to Avoid
Cyber Monday, the officially opening of the chaotic, end-of-year shopping season begins on the 1st of December this year making it a doubly ideal date to kick things off.
313 views
3:04PM
Guide to Holiday Email Marketing
It's a known fact that holiday marketing requires that much more time and effort in today's competitive marketplace, if you want to rake in the sales you want as a result of increased purchases during this time of year.
319 views
3:03PM
5 types of email marketing errors and how to handle them
It is inherent to our job that we send an email or two.
297 views
2:58PM
Business Blogging Action Plan in 6 Steps
Small business owners are constantly attempting to have an exponential increase in online visibility since it is the most cost effective way to reach multicultural, global or local markets.
329 views
2:58PM
Effective Holiday Subject Lines
Holiday marketing can be the most tedious task your marketing department has to carry out each year.
294 views
2:51PM
The Four Emails Every Email Marketer Should Know
Getting new email contacts is exciting.
174 views
2:51PM
Improve Emails with these Gentle Critiques
Sometimes it is good to refresh your memory on best practice when it comes to email marketing to ensure you are doing it right.
267 views
2:50PM
Strategies of Top Retailers
Email marketing is not just about investing in the right platform and releasing content to a mass audience.
272 views
2:49PM
Successfully Executing an Email Spree
Every email marketer should figure out the ideal number of email campaigns to send.
290 views
2:48PM
Improve Open Rates with these Tweaks
Is there really any point crafting the perfect email if no one actually opens and reads it? What is your open rate like? The subject line is actually half your journey because it is what makes a reader actually open the door and walk in to hear what you have to say.
264 views
2:48PM
How the Fold Fits in Email Marketing
The term 'above the fold' is generally referred to a specific placement of advertising in print media such as newspapers and periodicals.
239 views
2:47PM
Wrap Up E-commerce Sales This Holiday Season
Whether you like it or not, the hustle and bustle of the holiday season has landed and with it the bet that online sales this year are bigger than ever before is reaching fruition.
280 views
2:46PM
B2B Content Marketing in 2015
The B2B marketing area is a far more complex playing field than that of B2C and as such needs specific, strategic direction that will drive it from different perspectives.
251 views
2:46PM
Questions to Ask When Shaping Your 2015 Email Marketing Strategy
Impending New Year's always give you the needed gusto to revitalize the way your business works, especially your marketing activities due to the way thing constantly keep changing.
210 views
2:45PM
How iPhone 6 Impacts Your Emails
The late Steve Jobs' vision continues to hold through with the launch of the iPhone 6 & iPhone 6 Plus which have made history as being one of the highest sold iPhone models ever, selling over 10 million units at launch stage and that number is only tipped to increase before the close of 2014.
197 views
2:29PM
What Google Inbox Means for Email Marketers
Google's new Android App, Google Inbox is just one among the many customer centric apps that Google has launched – and that's exactly the point, it has been designed and deployed with the user in mind and not the marketer.
237 views
2:25PM
Set up Your Birthday Emails for 2015 & Delight Your Customers!
Birthdays make everyone feel a little special and it also allows marketers to engage with their customers.
210 views
2:24PM
Emails that Service Based Businesses should be sending
Service based businesses have to try that much harder to get their message across since there is no physical product you can show off.
227 views
2:22PM
Tips for a Stellar Welcome Email
How do you start a good email relationship? Let's say you've set up a good method of bringing in new subscribers to your email content; you have a subscriber form prominently featured in your website, quick forms to fill in along with the bill at your outlet and so on.
203 views
Saturday, 2 April 2016
12:36PM
This advice could save your business. Please share it.
This advice could save your business.
251 views
Tuesday, 1 December 2015
1:16PM
Senior Environmental Planner wanted
416 views
1:14PM
Health, Safety, Sustainability and Environmental Manager wanted
Overview Strong Sustainability and Environmental focus Well established Company with proactive Board Ensure proactive HSSE management including continuous improvement Our client is well established and a leader in the waste industry – specifically demolition and construction waste. They are seeking a competent HSSE Manager.
379 views
Wednesday, 25 November 2015
2:37PM
Top SEOs Search Engine Optimisation Ratings for Nov 2015 & How They Stack Up Against Google Rank
Top SEOs Search Engine Optimisation Ratings & How They Stack Up Against Google Rank By Perry Bernard for Forge Online.
310 views
Monday, 9 November 2015
11:52AM
Central North Island HSE Job Vacancies
Overview Provide guidance and advice to management Promote a People First Culture Excellent role with a leading and innovative organisation Our client is seeking a health and safety advisor with practical hands on experience in the FMCG and/or manufacturing environment.
418 views
11:49AM
Health & Safety Manager Position
Overview Part time opportunity Health and safety engagement Set your work pattern Superb academic establishment committed to ensuring a safe and healthy workplace.
381 views
11:35AM
National Health and Safety Manager Position
The company Our client is a family owned FMCG having continuous improvement at the forefront of business. Tertiary WSMP accredited, there is always room for improvement and this role works closely to the EGM providing strategic guidance and will lead the organisation seamlessly into the new legislative framework.
326 views
Friday, 16 October 2015
2:02PM
HSE Job Opportunities
Quality, Health, Safety and Environmental Administrator #2372 – Silverdale/Auckland Overview Administration super star Great Silverdale location Part time role Our client is seeking a Quality, Health, Safety and Environmental Administrator who will be responsible for supporting the QHSE function of the company.
355 views
Tuesday, 29 September 2015
10:01AM
Introduction to Google Analytics
Google Analytics is a powerful tool that's available free of cost from Google.
735 views