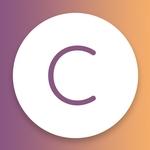 Contento
Business // Business // New Zealand
Member since: 20 December 2016
Profile views: 1326
Contento is a content marketing platform that connects brands and publishers. Using Contento, brands write content and offer it to a selection of relevant publishers. Publishers can then add a fee to publish if they choose. The brand then chooses the publisher they prefer.
Contento removes the hassle of outreach to secure relationships with publishers, as well as providing analytics on how each article is performing.
Find out more on our Contento website.
Photos (0)
News (9)
Thursday, 25 April 2019
10:01PM
Complete Review Of Start Up Business Grants in New Zealand
When starting a business, it'll likely need money to invest in specific outcomes, such product development, buying stock, launching the business and becoming investment ready.
363 views
Thursday, 21 March 2019
5:21PM
Using a Content Strategy To Drive Your Business
Content marketing is everywhere - all brands from big to small are doing it.
638 views
Wednesday, 13 June 2018
3:04PM
New Content Marketing Platform Launches
Contento is a new platform that lets brands offer content to media and blogs.
536 views
Thursday, 20 April 2017
3:32PM
Banana Protein Pancakes Taste Delicious
WheyCartel has found a way to include high quality whey protein isolate into our favourite food, pancakes.
560 views
Tuesday, 21 March 2017
11:57AM
Bench press to maximise gains in strength and size
WheyCartel have just released a new article about everything you need to know about bench press.
1457 views
Thursday, 16 March 2017
3:19PM
Recovery and training
At any level of training its important to consider recovery if you are serious about making progress of any form.
154 views
Thursday, 9 February 2017
3:05PM
Using nutrition to increase strength and build muscle
Nutrition is often the most overlooked part of a training programme even though it's probably the most improtant part of increasing strength and building muscle.
520 views
Wednesday, 8 February 2017
11:03AM
FindYourMacros - Calculate your daily calorie requirements
FindYourMacros is a new website that helps you determine your total daily calorie requirements.
527 views
Tuesday, 20 December 2016
10:24AM
WheyCartel Launches New Pure Whey Isolate Protein On Monthly Subscription
WheyCartel has recently launched a new monthly subscription service for it's Pure Whey Isolate.
575 views