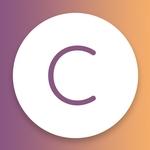 Contento
Business // Business // New Zealand
Member since: 20 December 2016
Profile views: 1108
Contento is a content marketing platform that connects brands and publishers. Using Contento, brands write content and offer it to a selection of relevant publishers. Publishers can then add a fee to publish if they choose. The brand then chooses the publisher they prefer.
Contento removes the hassle of outreach to secure relationships with publishers, as well as providing analytics on how each article is performing.
Find out more on our Contento website.
Photos (0)