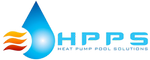 HPPS Pool Heating
Business // News // New Zealand
Member since: 17 July 2017
Profile views: 452
HOW DO OUR POOL HEAT PUMPS WORK?
Our heat pumps work just like a fridge, but in reverse. Ambient air is heated by the sun and then topped up as required by electricity. A compressor pumps the heat into the water, maintaining your perfect temperature (typically around 28 degrees). An HPPS heat pump is a very energy efficient way to heat your pool and since 72% of NZ electricity is from renewable sources, it's also greener than diesel or gas heating systems.
WHY CHOOSE HEAT PUMP POOL SOLUTIONS?
It's less expensive than you thinkFar less costly than diesel or gas, far more reliable than solar – our heat pumps operate between 300 and 500% efficiency. 1 unit of energy goes in, 3 to 5 units come out. It's how we keep your pool warm all year round – for less than the price of a cup of coffee a day.
Quick and easy to installWe are both the supplier and the installer, so we have total control and accountability. And since our units work with your pool's existing pump system, most installations take only half a day.
After-sales serviceYou have a direct relationship with us. In the unlikely event anything goes wrong with your unit, our nationwide network of engineers is just a phone call away (all covered under our 10-year warranty). If you buy through a pool company, they're simply installing someone else's product (and clipping the ticket). If it fails, you'll be told to take it up with the heating company (who you've never met).
We're the expertsFrom small residential to large-scale commercial pools, heating swimming pools is all we do. We design the units, supply them, install them and maintain them. They're all built with the highest grade materials to ensure they stand up to New Zealand's uniquely challenging weather conditions.
Photos (22)
News (20)
Monday, 17 July 2017
12:23PM
Is your pool ready for summer?
Long, lazy summer days of relaxation out by the pool.
182 views
12:22PM
Got Yourself Covered?
We at Heat Pump Pool Solutions (HPPS) don't just do swimming pool heat pumps. We also do pool covers. Why, because we love getting people into hot water.
182 views
12:20PM
Save Cash by Heating Cheaper
Do you spend more time looking at or ignoring your swimming pool because it's too cold to swim in? We offer a range of pool heating solutions that cost a lot less than you would expect. What to know more? Well let's get you into warm water.
178 views
12:19PM
What is a "pool heating exchanger"?
To put it simply a heat exchanger transfers heat from one thing to another.
181 views
12:17PM
Local pool heating installers across New Zealand
When you are looking for someone to heat your pool look no further than us at HPPS heat pump pool solutions.
189 views
12:16PM
Is cheap pool heating the solution?
With money being tight these days' people are looking for ways to save money.
162 views
12:14PM
Summer is Coming, Make Sure Your Pool is Ready!
Summer is finally here! It is now time to dust off that pool cover, clean the pool, make sure it is working and get it all ready for the next few months to ensure you will be able to put it to best possible use! What should you check? Before using your pool, always ensure that the water is clean.
113 views
12:13PM
Replacing Your Sand Pool Filter
Replacing the sand in your pool filter is crucial in order to properly maintain your pool filtration system.
149 views
12:12PM
Tips to Save Money on Pool Heating
Pool heating can be a costly exercise when not done correctly.
153 views
12:10PM
How Much Does Pool Heating Actually Cost?
How much does pool heating actually cost? This is often the first question to be asked when the topic of pool heating is brought up.
124 views
12:09PM
Heat Your Spa With The Pool Heating Co.
Are you looking to heat your spa pool? Maybe your current heater has failed or your are looking for a more efficient, more modern and cheaper to run replacement.
145 views
12:08PM
What Size Pool Heater Do I Need?
Selecting the correctly sized pool heater is very important to make sure that your pool is heated efficiently and to a level that you are happy with.
135 views
12:01PM
Why you need a pool cover this winter!
With the cold being here, everyone will be looking at ways to save as much as possible on their pool heating.
131 views
12:00PM
How Do I Know When It's Time to Change My Pool Filter?
Part of regular pool maintenance is changing your pool filter on time.
147 views
11:57AM
Why Choose Heat Pump Pool Heating?
There are a range of systems you can use when choosing how to heat your swimming pool, including solar and gas.
176 views
11:55AM
Selecting the Right Pool Heater for Your Home
Do you want to start heating your pool, but don't want to pay an arm and leg to do it? Have you decided that the best solution is to invest in a pool heat pump? Great! But how do you know what heat pump is the best one for your swimming pool? One of the most important aspects of efficient pool heating is to select the correct heat pump.
115 views
11:52AM
Titan FibreGlass Sand Pool Filter
When selecting a pool filter, you have many choices.
133 views
11:50AM
Solar Pool Heating Vs. Heat Pump Pool Heating
When looking at pool heating, there will be 2 types of systems that you will be looking at.
124 views
11:49AM
Lowering the Cost of Resort, Hotel and Spa Pool Heating
Looking to lower the heating costs of your spa, resort or hotel pool? Find the solution here! Pool heating can often be a large part of the power bill, especially in commercial circumstances.
125 views
11:43AM
What is the Benefit of Having a Pool Cover?
Everyone knows that pool covers exist, but how many swimming pools do you actually see with pool covers on them? Many people may wonder what the benefit of having a pool cover is, if there is one at all.
124 views