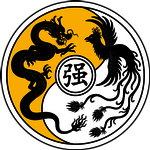 Kung Fu Academy New Zealand
Business // Martial Arts // Palmerston North
Member since: 10 August 2017
Profile views: 875
The Kung Fu Academy New Zealand provides martial arts classes for all ages 5+. Our instructors have over 25 years martial arts experience each, with experiences in Shaolin, Karate and Tae Kwon Do. Our instructors are also multiple national martial arts competition champions in sparring and taolu (kata/pattern/form), both empty hand and weapon.
We do martial arts classes in Palmerston North. We are the best of the best and we will train you to be the best you can be.
Our academic qualifications include BSc (Ex Sp Sc), Dip Mgmt and NCAET, so you know that you are getting the right technical expertise as well.
Our academy is locally owned and operated. We are also family owned and operated, so we understand your needs.
For more information contact us:
Phone: 021 174 8860
Email: kelvingrovekungfu@gmail.com
Address: 38 Kipling Street, Palmerston North 4414
Operating Hours: Monday & Thursday, 5.30 - 8pm
Also visit our website: http://www.nzkungfu.com
Photos (1)