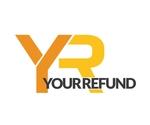 Your Refund Private Limited, NZ
Business
Member since: 20 December 2017
Profile views: 974
Photos (6)
News (4)
Friday, 9 March 2018
6:00PM
Income Tax PAYE Calculator NZ
What is PAYE Calculator? In New Zealand, as an employee earning wage or salary, you are taxed directly from your pay.
301 views
5:58PM
Increase Your Tax Refund & Tax Return In 6 Easy Ways
In our aim to help you get more money, we've found six tips which will help you reduce your tax liability during tax time.
147 views
Monday, 26 February 2018
4:33PM
How To Not Lose Your 2013 Tax Refund & Returns
Are you located elsewhere but have worked in New Zealand? If yes, then you've probably paid anywhere between 12.5% and 38% income tax on your earnings in the past years.
177 views
Saturday, 24 February 2018
1:14AM
Your Last Chance to Claim Tax refunds For 2013
You will be place on our priority queue if you apply for your 2013 (and later years) tax refunds now; after the end of March 2018, it will be impossible for anyone to help you claim your 2013 tax refunds back! Not even Inland Revenue will help you as this marks the end of New Zealand's financial year.
203 views