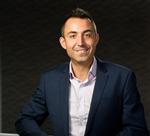 Insurance. Mortgage. Advice by Brian Magellan
Business // Finance // Canterbury
Member since: 6 February 2018
Profile views: 581
We show you how to structure your insurances and mortgages correctly to ensure you have the optimal protection and lending in place.

We don't charge you any fees, and provide full advice on:

- the best types of life insurance, medical insurance, and business insurance to protect you, your family, and your business
- how to reduce your ACC levy and reinvest the savings into high-quality life insurance
- how to buy your first home, investment property, or commercial property
- ways to pay off your mortgage faster

We're based in Northwood, but travel around Christchurch to meet our clients at their home or work.

Contact us today to organise your consultation.
Photos (0)