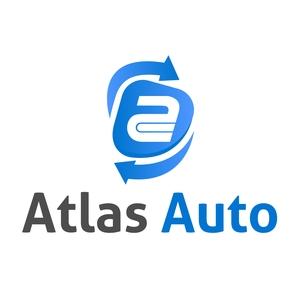 Atlas Auto Ltd
Business // Business // Hamilton
Member since: 4 September 2018
Profile views: 1631
Atlas Auto is NZ's #1 Cash for Cars, Wreckers & Auto Parts Yard.

Atlas Auto buy vehicles of any make, model or year. We buy a wide range of vehicles like Cars, SUVs, 4WDs, Vans, Trucks, Buses, RVs etc.

Our mission is to provide fast, friendly and professional service to New Zealander's.


#HOW IT WORKS – SELL YOUR VEHICLE TODAY!

1. ENTER VEHICLE DETAILS
Call us on 0800 99 7000 or Submit the online form with your vehicle details. So, that you get the best instant cash offer for your vehicle.

2. GET AN OFFER
Once you accept our offer. After that, we will schedule a pick-up date & time that is convenient for you.

3. GET PAID CASH
We come to your home, place of work or wherever your car is located. Before pick-up, we pay cash-in your hand. So, No hassle – No fees. It's that simple!


# WHY CHOOSE US?

Do you have an unwanted vehicle in your backyard? Are you tired of dealing with the strange people who ask too many questions before buying the vehicle? Are you not getting the offer price what your vehicle is worth? Stop paying for ads, scheduling inconvenient viewings and give us a call. We will buy your car at BEST OFFER price without any hassle.


#ONE-STOP-SHOP FOR AUTO PARTS FOR ALL MAKES/MODELS

Atlas Auto Parts is One-Stop-Shop for auto parts for all makes/models. We are the largest quality recycled auto parts supplier in New Zealand. With wide range of used spare parts for all types of passenger vehicles, 4×4's & commercial vehicles.
Photos (4)
News (5)
Tuesday, 6 August 2019
4:41PM
Cash for Cars in New Zealand
Cash for Cars is a service offered by New Zealand companies to take your car for cash. Cash For Cars is a term used for Car Removal/Scrap Car where wreckers pay cash for old/damaged/wrecked/broken vehicles depending on age/model.
489 views
Tuesday, 7 May 2019
3:12PM
How to sell an accident car
The excruciating sound of metal against metal.
1121 views
Thursday, 27 September 2018
1:48PM
Best Car Wreckers in Hamilton, Waikato
Atlas Auto is leading car wreckers in Hamilton, Waikato.
1155 views
Monday, 24 September 2018
12:51PM
Wreckers Yard in Hamilton
Atlas Auto is leading wreckers yard in Hamilton.
1541 views
Thursday, 13 September 2018
4:34PM
Sell Your Car for Cash Today
Looking to sell your unwanted car sitting in your driveway taking up space? Why not turn your scrap into cash? Atlas Auto is an expert in buying vehicles and pays you cash for your cars and trucks across Waikato & Bay of Plenty region.
927 views