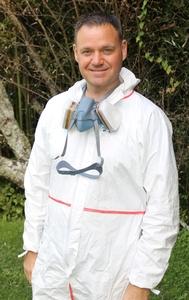 Abolish Pest Control
Business // News // Auckland City
Member since: 2 October 2018
Profile views: 894
0800 226 547
28 Bruce Mclaren Rd
Henderson, Auckland
Domestic and commercial services offered. Pest control for ants, cockroaches, mice, wasps, rats, fleas and more.
Friendly and polite service.
Photos (7)
News (3)
Tuesday, 9 October 2018
10:12PM
Wasps move into shed, tenants want shed back!
A call to a south Auckland property left our technician surprised this week.
316 views
Wednesday, 3 October 2018
7:47PM
Light winter brings wasp problem early to Auckland
Winter has been mild in Auckland this year and although it is a welcome change for residents wanting to avoid frosty mornings, it has also been welcomed by the wasp population of Auckland.
377 views
Tuesday, 2 October 2018
8:55PM
West Auckland Bee rescue
Around October each year certain unsuspecting people suddenly have clouds of bees decending upon their homes and property.
427 views