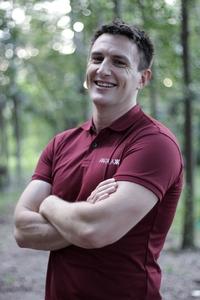 Parallaxx
Business // News // New Zealand
Member since: 18 October 2018
Profile views: 969
At Parallaxx, we offer our clients a world-class Temporary Traffic Management services. From Temporary Traffic Management Plan (TMP) Design, Traffic Control Courses, Traffic Control Equipment, Consultancy, Auditing and Tendering - We can handle. Drop your message here.
Photos (0)
News (5)
Wednesday, 12 June 2019
10:31AM
Parallaxx Launched its New Hire Website
Parallaxx Limited based in Auckland, New Zealand is proud to introduce Parallaxx Hire to the public on the 24th May 2019. The new website makes it easier for ordinary people and those in the traffic management industry to inquire and acquire traffic management supplies they need.
579 views
Thursday, 20 December 2018
11:31AM
Get Ready for 2019 Traffic Controller's Course Prepared by Parallaxx
The leading industry experts in Temporary Traffic Management - Parallaxx Limited released their traffic controllers' course dates for 2019 as a huge number of Kiwis are expected to vent on the road traffic management next year and or have their warrant cards refreshed.
461 views
Thursday, 15 November 2018
4:39PM
Why Good Communication with the Road Controlling Authority (RCA) is Important for Planning
If you are planning to perform any road works or affect the normal operating conditions of the road corridor, you need to ensure you notify the local Road Controlling Authority (RCA) by submitting a corridor access request (CAR).
618 views
Wednesday, 7 November 2018
5:38PM
How can a classroom help in building better Traffic Management?
Current courses are designed to educate, improve, and assess, every candidate's knowledge of the key principles of the NZTA's Code of Practice for Temporary Traffic Management (CoPTTM), which is the industry guideline for gold-standard traffic management.
555 views
Wednesday, 24 October 2018
6:56PM
14-year old girl killed by a hit-and-run driver
A year 10 student of St. Kevin's College was killed by a hit-and-run driver in Ōamaru Tuesday night.
705 views