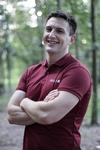 Parallaxx
Business // News // New Zealand
Member since: 18 October 2018
Profile views: 80
At Parallaxx, we offer our clients a world-class Temporary Traffic Management services. From Temporary Traffic Management Plan (TMP) Design, Traffic Control Courses, Traffic Control Equipment, Consultancy, Auditing and Tendering - We can handle. Drop your message here.
Photos (0)
News (2)
Wednesday, 7 November 2018
5:38PM
How can a classroom help in building better Traffic Management?
Current courses are designed to educate, improve, and assess, every candidate's knowledge of the key principles of the NZTA's Code of Practice for Temporary Traffic Management (CoPTTM), which is the industry guideline for gold-standard traffic management.
81 views
Wednesday, 24 October 2018
6:56PM
14-year old girl killed by a hit-and-run driver
A year 10 student of St. Kevin's College was killed by a hit-and-run driver in Ōamaru Tuesday night.
181 views