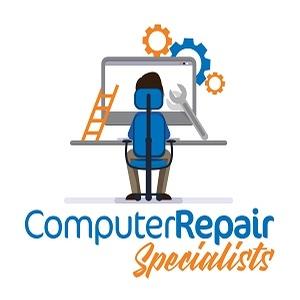 Computer Repair Specialists
Business // Business // Auckland
Member since: 2 July 2019
Profile views: 222
Computer Repair Specialists are your Auckland based trained specialists for Computer Repairs, Performance Upgrades, IT Services & more. We offer prompt, reliable and professional On-Site Support solutions for your home or business and a conveniently based workshop in Henderson where we also perform our Computer Repairs & Services.
We offer our extensive list of affordable and reliable Services on a large range of devices, from Apple to HP, Laptops to Desktops and much more.
100% New Zealand owned and operated with over 12 years' experience in the Computer Repairs & IT Support industry we are confident that we will be able to resolve your issue no matter how big or small it may seem.
Our workshop is based in Henderson, but we also spend a large amount of time on-site with our customers as this more suits some of their needs better
Photos (2)
News (3)
Monday, 26 August 2019
11:58AM
Computer Repair Specialists Partner with Grey Power Federation
Computer Repair Specialists, one of Auckland leading providers for in-home Computer Support, Computer Sales & Service/Repairs has recently teamed up with Grey Power Waitakere to offer all of its members a 15% discount on services simply by mentioning they are a member when booking an appointment.
290 views
Monday, 8 July 2019
8:23AM
Affordable Ex-Lease Computers and Laptops Now Available
Computer Repair Specialists are excited to announce they have dived headfirst into the sales and supply of quality A grade ex-lease Computers and Laptops.
565 views
Tuesday, 2 July 2019
1:56PM
Computer Repair Specialists, Auckland's Up and Coming IT Business
Computer Repair Specialists burst on to the scene last year and is now a trusted brand for West Auckland based home and business customers who are seeking Computer Repairs, Performance Upgrades, General Servicing & more.
821 views