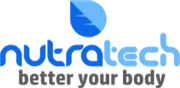 Nutratech - Protein Powders & Supplements
Business // Business // New Zealand
Member since: 22 December 2020
Profile views: 147
Take your fitness to the next level with premium supplements from Nutratech.
Nutratech supplies New Zealanders with everything they need to boost their fitness performance and aid workout recovery. From protein powders, shakes, and supplements through to metabolic support, Nutratech has a range of products to suit both professional athletes and casual gym-goers alike.
Looking for a high protein, low carb, or keto friendly protein powder? Try Nutratech's whey or vegan protein powders made right here in New Zealand. Do you want to boost endurance? Check out Nutratech's range of amino acid juice. Lacking energy during your workouts? Take a look at Nutratech's Prefix, one of the strongest pre-workouts in the country.
Whatever your fitness requirements, Nutratech has the product for you. Their pure, clinically-proven formulas are free from thickeners, fillers, and other nasty additives to ensure you receive only the highest-quality nutritional support.
Fuel your body with the right stuff to perform at your peak. Order online and enjoy free shipping on non-rural orders. Visit the website to browse the full range or call the friendly team on +64 7 282 7984.
Explore Some Of Nutratech's Most Popular Products
Photos (3)