SURFING
14 January 2011, 9:49AM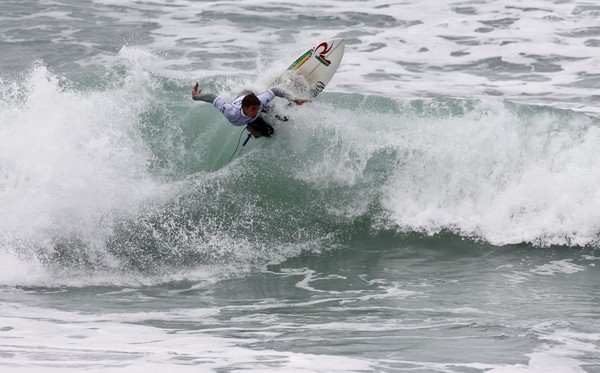 Richard Christie of Mahia/Gisborne competing at the Hyundai National Surfing Championships being held at St Clair Beach Dunedin.
Christie scored 15.0 out of a possible 20 in his heat today – the highest heat score of the event to date. The surf is a massive 4.0m with huge waves pummelling the Dunedin coastline.

The Hyundai National Surfing Championships are the second of six events on the SOL Surf Series and run from the 13th – 16th of January.

Christie is New Zealand's highest ranked surfer at 65th on the Association of Surfing Professionals (ASP) World Tour. This is the first event in New Zealand waters since a string of international events throughout late 2010.

Christie is likely to be back in the water tomorrow (Friday 14th January) where he will meet the top seeds at the event. The likes of Maz and Jay Quinn (Gis), defending champion Billy Stairmand (Rag) and Tim O'Connor (Mnt) will enter the water for the first time.

Image is for use free of charge provided it is clearly credited to PhotoCPL.

PLEASE NOTE: A full press release will be distributed at 5.00pm today.

For up to date results check out the twitter feed on www.surfingnz.co.nz.